The Danny Cipriani Interview
Danny Cipriani: you're likely to feel one of a few contrasting emotions upon seeing this man's name in the media once more. Perhaps you'll feel an initial hint, a shade if you will, of the type of thrill you feel whilst watching him unleash a sensational attacking move in the cherry and white's stripes. Or maybe, you'll experience a slight pang of frustration at thinking what could have been in a promising England career had certain coaches established him as their number one number ten. Perchance you'll feel a guilty thrill at the prospect of another off-field incident soon to jump the queue, smashing his way onto the tabloids' frontpages.
---
With the usual broadsheet grind surrounding the relationship between Cipriani and the England Rugby teams of past and present, it was refreshing to capture the opportunity to hear this maestro of attacking rugby speak candidly about the state of the game, England's youth and a future in football coaching with potentially the most gifted attacking fly-half the nation has ever seen.
As a professional sport, rugby emulates a young, brash 24-year-old who has seen more and more cash flow into their bank account whilst simultaneously featuring regularly in the headlines for both the right and wrong reasons; much like a young Cipriani. With plenty of logistics, big bills to pay, unions and clubs to manage across the world, rugby itself is still adjusting to the professional lifestyle; naturally.
While rugby union's off-field progression is still very much within its development and growth stage, the on-field offerings are also experiencing a coming of age. Although, the on-field antics are perhaps comparatively further along than their off-field sibling. There has been a significant swing away from the Southern Hemisphere dominance of decades gone by, while the style of the sport itself is certainly beginning to open up. There is no greater example of this than the 2019 Rugby World Cup this weekend in which England head into their clash with the Springboks as far and away the most attacking-inclined of the two sides.
Current England coach Eddie Jones, an Australian of rather marmite characteristics, is perhaps the most experienced man in rugby when it comes to coaching at the top level across contrasting cultures. Last year, Jones made the joke that Exeter winger Jack Nowell could do a job for his nation as an openside flanker, often exercising his skillset at the breakdown in the wider channels. Naturally, most of the world jumped on this quote and proceeded to lambast Jones's absurdity. A popular pastime of we rugby-loving folk.
However, the point Jones was making referred to how he believes the game is opening up, how players in the back three are being forced to adapt, learning the skills once almost exclusive to backrows. And while wingers are learning how to tackle-jackle, props are learning to send out-the-back passes and choose their passes with playmaking nous. The game is evolving, and it's making for more open, free-flowing rugby.
This point was posed to Cipriani, asking the Wasps academy product for his take on why the game is moving to a more creative, open nature.
"I feel like there's a stage when the game turns professional and money comes into place, people start making decisions based on trying to win. But as they're trying to win, they're also trying not to lose; which obviously creates a negative mindset. But, I think with a couple of changes in the laws and the mindset of attacks over the last couple of years we've seen higher scores, all across the world. That's what I see when looking at it.


"I don't think it means that people are more creative, it means that teams have gotten better at going forward. I still think there's a lot of room for the creative side of the game to grow, because there's a difference between people making decisions and people making pre-called passes, or pre-called plays.

"The way the game is going, if you have more decision-makers, it's harder for teams to defend. It's harder to defend good decisions.

"And then that falls on coaches, because what they need to do is create drills or game-scenario situations where you're put under pressure to make decisions; instead of just telling players what to do. And then to allow for decision-makers, you sometimes need to allow for things to go a bit wrong in games. You need to create situations where you can keep weighing up the odds and percentages. Then, off the back of that, they are going to develop their creative side.

"I remember at England with Brian Ashton, he was the master of creating those drills. He would hate to hear me calling them drills, he likes to call them 'game situations'. The point is that you weren't stood there barking like a drill sergeant saying 'you must do it like this'. He would create game situations in which you had you come up with the answers."
Cipriani continued: "I also think we're getting better athletes and bigger athletes. I think people are getting better game plans and structures, I don't necessarily think it's because there are more creative players."
Why do you think that's happening?
"I think it's more time being professional. I think it is more money coming into the S&C (strength and conditioning) side of things. So to have these top strength and conditioners, I think naturally athletes evolve. With the game turning professional... you'll have had young people trying to become professional footballers, but now you'll have plenty of kids to pick from who are trying to become professional rugby players, because they know there's money to be made, you know? I think that's all part of the pull that's added to it."
Certainly, within the Gallagher Premiership, there has been a lean towards silky-smooth operators, with England centre Henry Slade at Exeter Chiefs and Scotland's Rory Hutchinson at Northampton Saints wreaking havoc in the thirteen channel with skills worthy of a fly-half. Meanwhile, potential England attacking sensation Marcus Smith caught the eye of Eddie Jones aged just sixteen at Brighton College and went on to become Harlequins' star fly-half aged just 18 during the 2017/18 season.
However, Cipriani believes rugby has ample room for improvement within school and age-grade setups, specifically the way players are led to learn.
"I wouldn't say there are more creative types of players coming through, because Marcus Smith is a bit of a one-off. If you look at fly-halves over the last five or six years coming to the forefront, you need to try and preserve those athletes as players, because they have these skillsets and you don't want to over-coach them and their natural instincts.

"You still want to give them accountability on their decisions, and that's what you need to try and create. Creating creative players for the sake of it is all good and well, but you want to try and create consistent decision-makers in the game. You need to have some sort of accountability because at the end of the day you need to win games.

"You don't want to be going into a game with just the term of being a 'maverick', or whatever it might be. You might try five chips over the defensive line and not get one of them. You need to make sure what you're doing has some sort of accountability."
"I think it starts at a young age. I think coaching in this country needs to be improved from the school level, from what they're learning, the terms and the types of messages you're giving these young kids.

"I think you look at the u20s that have come through over the last couple of years, they were under Rory Teague (Former England and current Gloucester skills coach), and he's very free-minded in his thinking, but he also gives accountability with it. So he's going to teach you about the game but also give you the freedom to push boundaries on your own, accordingly.

"That's a very integral part of learning when you're young. And then in the professional game, no matter what a coach says when they say 'it's not about winning', it is about winning. Because their job's on the line if you're not winning those games. The balance between what you're coaching and learning to how you evolve that into your philosophy of playing rugby... you don't want people to do things just for the sake of it, you want people to actually have some accountability to perform and fine-tune their decision-making."
"And it's tough, isn't it, even at under-16s if you've got a coach, what is his M.O.? What's his prerogative? Is it to win games or develop players? Obviously, you want to get into a habit of winning, but a big part of what you're doing as a coach is to develop players. At the end of the day, when you're 16 and you've got a win ratio of having played 25 schools and beaten 24 of them, it looks great, but have you actually developed any of them as rugby players? Are they becoming more well-rounded athletes as well?

"The step up from 16 to 18 is big, and 18 to senior rugby is massive, because everyone grows the same. So how can we get a point of difference? How can we learn skillsets? How can we push boundaries? Your job is never done as a coach."
Coaching is clearly a passionate subject for Cipriani, and indeed many current Gloucester players believe the fly-half is one of, if not the, best coaches at the club at the moment. While the 31-year-old does still harbour the desire to coach younger players once he finally hangs up his boots and those 'golden wrists' turn to use a laser pointer in meetings rather than sending try-scoring miss-passes, it seems his interests are piqued more by the prospect of a mentoring role than a traditional attack coach, for example.
When asked whether he still wishes to take the step into full-time coaching, he said: "Possibly, it depends on the right environment, the right area. I want to mentor young footballers; because they've grown up in a similar area to me. Obviously it's a different sport, but a lot of my successes and failures have been very public, so I'd be able to relate to them a bit. It would be good to get out of rugby a bit and learn in that sense. But yeah, there's definitely part of me that wants to coach."
Cipriani himself believes his career was turned around by motivational speaker and mentor Steve Black, who had previously worked closely with legendary 2003 World Cup-winning England fly-half Jonny Wilkinson.
Having returned to England to play for Manchester side Sale Sharks at the age of 24, following a year-long stint with the Melbourne Rebels in Australia, Cipriani linked up with Black in the hopes of turning his back on the tabloid headlines that had led to his Australian sojourn, aiming to get his rugby career back on the tracks. Cipriani credits Black for changing his mindset for the better, helping to "defog my mind, think clearly and articulate what I want."
This is the type of role Cipriani hopes to adopt within football, initially at least, and believes there is a larger demand than ever before for these type of mentors.
"I think we're in this era now where it's only going to get tougher with social media. You can't take for granted that every kid has had a good male role model or good advice throughout their life. These young footballers are meant to be men at the age of 17. When you're a rugby player, you go into sport and you're meant to be a man at the age of 19 or whatever it might be, and there is a bigger role to play as a coach, you need to coach that mental side of things.

"It's integral for them to develop as players and athletes, but then also as humans, because the platforms you can have as an athlete and what you can do, the type of people you can reach, you can spread some real positivity on and off the field. Not just what you can do on the field in terms of playing, but how you carry yourself, and I've obviously learnt a lot of lessons along the way, and I'm always striving to be better, so that's the goal."
Whether Cipriani does indeed turn his hand to mentoring within football or opts to remain within the rugby fraternity as an attack coach with a licence to roam across the senior and academy setups alike in a mentoring role remains to be seen. All the same, there is ample promise within his future as a coach and/or mentor once his rugby playing days are behind him.
For now, though, we still have plenty of games left to watch Cipriani spearhead the Gloucester attack behind the hardened pack that former Springbok-turned coach Johan Ackermann has fostered at Kingsholm over the last three years.
Credit - Danny Cipriani was taking place in the Jeep Wrangler Trick Shot Challenge. Learn the skills to carry out your own challenge here: http://www.jeep.co.uk/news/trickshot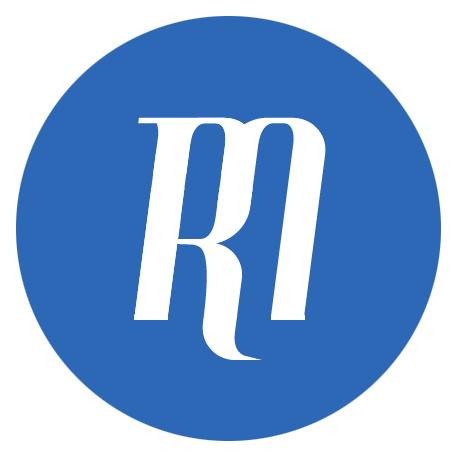 Filed under: Features, Gloucester Rugby
Written by: Alistair Stokes
Follow: @alistokesrugby · @therugbymag