How the class of 2015 are proving failure can be just as valuable as success
As we near the culmination of yet another four-year World Cup cycle and excitement begins to rise, thoughts naturally wander back to the events of 2015, and the story of England's catastrophic pool stage exit is not one many require reminding of. But, this class of 2015 have gone on to prove that in sport as in life, failure can be just as valuable as success.
---
Sport is a funny place, not unlike any other business the bottom line is success, and personal relationships with anyone from acquaintances to work friends are often tarnished when that bottom line is missed on a catastrophic scale. More and more in rugby we are seeing the sacking of head coaches and directors of rugby following an unfavourable run of form. Leicester Tigers, those once giants of the English game, are leading the way down that particular footballing path. But contrary to the popular decision across the rugby supporters landscape to metaphorically brand a coach's hide following a particularly public fiasco, the class of England's 2015 botch-job are proving that failure can be just as valuable as success.
It sounds counter-intuitive, and, in reality, only the most transparent individuals humble enough to fully embrace their failures and spend a spell staring down the barrel before beginning a fastidious rebuild job are truly capable of converting coal to diamonds.
We find two prime examples of such in the two men that led England to a first pool stage exit for a host nation at a Rugby World Cup four years ago. In 2015, head coach Stuart Lancaster and defence coach Andy Farrell guided their side into one of the biggest pits of sporting capitulation in World Cup history, leaving the national side to be replaced by Eddie Jones and Paul Gustard respectively.
Earlier this week, a third member of the historically maligned 2015 coaching staff has opted to follow in Lancaster and Farrell's footsteps across the Irish Sea. Scrum coach Graham Rowntree will join South Western province Munster once his commitments to Georgia's 2019 World Cup campaign conclude. To what degree Rowntree succeeds or fails with Munster us, of course, yet to be seen, but you probably won't be going out on much of a limb to say triumph is more likely than not given his, Munster's and the IRFU's pedigree of late.
In late 2015 and early 2016, Farrell and Lancaster were considered damaged goods. The thought of bringing either one into another national or club setup was met with little else but dread from supporters - and who knows what the players themselves would have thought behind the façade of tepid press conference answers. As far as 99.9% of the public was concerned, this former RFU duo was permanently sullied, blemished beyond saving.
Taking into consideration questionable on-field decisions, bizarre team selections and the dumping of proven Test centres for Rugby League converts less than a season into their new code and as of yet unsettled in either the forwards of the backs, the criticism was far from unwarranted. To this day the feeling is that when that England side was faced with the biggest day(s) of their careers to date, they malfunctioned.
Of course, Farrell and Lancaster have since proved that huge failure in the public eye need not define the rest of your career. Since joining Leinster in 2016, Lancaster has helped guide the men in blue to two Pro14 titles and one Champions Cup trophy and played no small hand in the development of a strong contingent of top Irish internationals - Tadhg Furlong, James Ryan and Gary Ringrose for starters. Farrell has masterminded four victories over the All Blacks from Northern Hemisphere teams, adding to England's Twickenham triumph in 2012 with wins for Ireland in 2016 and 2018 and one with the British and Irish Lions in 2017. Farrell senior's stocks have risen to such a point that the IRFU named him as the successor to the well-decorated, current Ireland boss Joe Schmidt twelve months ahead of the New Zealander's departure.
There is, of course, the argument that the Irish system is far more favourably geared towards international and European Cup success compared to the English system. But even then, Farrell and Lancaster have taken unquestionably large strides forward in their career since their joint pirouette from the lows of 2015 to the heights of the adventures across the Irish Sea. Lancaster's current role sees him thriving whilst playing second fiddle to Leinster head coach Leo Cullen, seemingly far more suited to the coaching aspect of the job than directing as top dog. A task made significantly harder whilst working for the RFU given their history for political headaches. The change to Farrell's coaching path is somewhat harder to gauge, having resumed the same coaching role, changing the white for the green. Although plain to see is that he has taken the hurt of 2015 into his work with Ireland and flourished as a result.
As it stands Lancaster and Farrell are the prime lessons, examples, case studies or whatever you want to call it for coaches that oversaw supreme failure and subsequently adapted and thrived. The concern that previous failures tarmish a coach's ability to take up a similar role elsewhere is firmly disputed in this scenario. Although, there will always be those coaches that fail to own their errors, of course.
This redemption pattern need not apply to coaches alone, though. Former England captain Chris Robshaw copped just as much flak for 2015 as Lancaster and Farrell and has also gone on to thrive since. The Harlequins blindside has been one of England's most consistent performers in the Eddie Jones era and has been the standout workmanlike blindside in the Premiership since losing the white six jersey to Newcastle Falcons' Mark Wilson.
This is not a call to see Robshaw leapfrog Wilson for a return to England's starting XV, to suggest such would be foolhardy considering Wilson's form, mobility, versatility and durability. No, it is the idea that Robshaw's ability to offer something to the national setup has come and gone should be strongly dismissed. Like Lancaster and Farrell, Robshaw's experience of an abrupt fall from grace can be just as valuable as the winning experience England's strong Saracens contingent will be bringing with them to Japan this year – if anything, it could be more important given England's tendency of failing to adapt in adversity. Robshaw is a no fool, he'll be well aware of what he and others did wrong four years ago and will be desperate to avoid a sense of deja vu.
Robshaw, Lancaster and Farrell are the current models - and let's not ignore Richard Cockerill's success with Edinburgh after being ejected from Leicester Tigers - but the stigma surrounding coaches and players that play leading roles in failure as permanently damaged goods is one of those many sporting myths we must keep in check.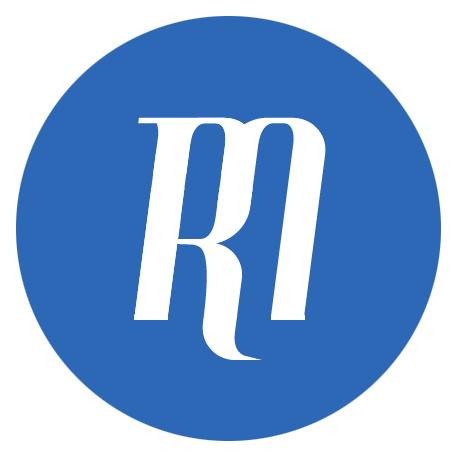 Filed under: Club Rugby, International, England, Ireland, Leinster Rugby, Munster
Written by: Alistair Stokes
Follow: @alistokesrugby · @therugbymag