The David Sisi Interview: From Farleigh House To Parma, Italy
Former Bath, London Irish and current Zebre lock and Italian international David Sisi on the rise of Italian rugby, why moving to Italy was a no brainer and becoming Italy's 'enforcer'.
---
Born in Germany, raised in England, developed within London Irish's Academy system before making his name with Bath before and settling in Parma, Italy. David Sisi went somewhat under the radar of the average fan despite making his senior debut for Irish in the LV Cup against Sale Sharks at the age of seventeen and playing alonside the likes of Henry Slade, Anthony Watson, Jack Nowell, Ross Moriarty and Jack Clifford to claim the England u20s first ever Junior World Cup title. Bouncing from London Irish to Farleigh House – Bath's training ground – back on loan to London Irish, back to Bath again, on loan to Yorkshire Carnegie, returnin to Bath and eventually on loan to London Scottish over a six-year period, the 6ft4" 120kg took the no brainer decision to search for opportunities further afield.
With a strong link to Italy through his father's side of the family, the former England u20 international reached out over the English channel and over to the Mediterranean Sea for opportunities in the Pro14 with either Zebre or Benetton Treviso, eventually linking up with the former and establishing an international link after current Italy coach Conor O'Shea caught wind of the Italian qualified, man mountain of a forward's intentions.
Having competed with the likes of Matt Garvey, Carl Fearns, Francois Louw, Leroy Houston, Sam Burgess and Taulupe Faletau at Bath, a blight of consecutive injuries only hampered Sisi's truncated career in England. The 26-year-old's abhorrent run of injuries included tearing a hamstring off the bone and shattering a shoulder blade; amongst further numerous spells on the sidelines.
After such a frustrating period bouncing between clubs and succumbing to injury after injury Sisi, quite understandably, needed a change.
"I came to the end of my contract at Bath and I was ready to leave England, to be honest with you," Sisi told The Rugby Magazine.
"Premiership rugby or Championship rugby did not appeal to me. I had some friends playing out in France and some friends down in the southern hemisphere and I was just looking for something a little different.
"So I wanted to move basically, and I've got a lot of Italian family over here. Zebre are based in Northern Italy and that's where my family are, I'm only about two hours from a large, large portion of my family.
"I asked the question and asked what opportunities there were for me out there in Italy with my heritage and the opportunity to move country and yet be so close to my family. And it came back that my opportunities were there in Zebre.
"Initially it was me making the link and asking what was available, but once we [Sisi and his agent] decided that the opportunity was good to go, that's when Conor got involved.
"Conor made it very clear that there was an opening, they were looking for a number four type of enforcer in the second row.
"I've always played in the backrow with physicality. I've always been a high work rate player that makes a lot of tackles and is happy to carry the ball. And that was the same type of skillset Conor was looking for in the second row.
"It was clear when I came over to Zebre that that's where they were going to develop me, and potentially be involved in the international side at the time. It's been a year and a half of a lot of hard graft and a lot of matches; because that's probably what I lacked in England, was the game time."
"Zebre were going through a bit of a rough patch at the time, they were going from private to federation ownership, so there was a lot of things going on at club level.
"So for me to arrive at the club at the time was a bit bizarre. But that was all sorted anyway and to be honest with you since I've arrived I've not looked back.
"I've managed to get a good run of games under my belt and my injuries are all history at the moment, touching wood. It's been an incredible move, and one that I've been very happy I made."
As thoughts turn to international rugby and the Italian regime currently spearheaded by former Harlequins and London Irish boss O'Shea, Sisi was keen to stress the excitement currently rooted within Italian rugby; despite recent criticism of the Azzurri's role as a competitive side within the Six Nations after 20 years in the tournament.
Such criticism has been borne of Italy's inability to regularly compete in the tournament. The latest addition to the tournament - joining the Five Nations in 2000 to bring about the current structure - Italy have lost their last 19 games, a Five Nations/Six Nations record. The men in light blue have won just twelve games in 98 during their history, with two fourth-place finishes in 2007 and 2013 standing as their most impressive final standings to date.
With one victory over the Irish, two against France and Wales, seven against the Scottish and nineteen defeats in nineteen games against the English, the wrap sheet does not make for pleasant reading when making a case for Italy's continued involvement.
Sisi, however, pressed upon the recent changes in the Italian side that feels to be a change of pace to previous regimes. Furthermore, the few to have taken more than a cursory glance at Italy's performances under O'Shea should be of a similar train of thought.
With the power of Braam Steyn, Jake Polledri, Sebastien Negri, and Sisi himself added to the efforts of often one-man band Sergio Parisse and recent Test centurion Leandro Ghiraldini, Italy are beginning to gain footholds in games.
But personnel and recent performances alone, Sisi insists the shift in mentality and approach within Italian rugby has fundamentally changed the way both the national team and Pro14 sides approach the game.
Three three-time capped, Sisi, said: "It's the general intensity of everything being done within Italian rugby has gone up.
"The penny's dropped for us as far as other sides in the Six Nations and the sheer volume of work that they're able to get through during the week. Which they then bring onto the field during the weekend. We were playing a bit of catchup.
"But I don't think that's the case now. I think the case now is that we are preparing at the same levels as other teams, and we are more than capable of competing with them.
"So the next level now for us is that, now that we're at a stage where we can compete with these teams, we want to start beating these teams.
"I think that comes with teams maturing. We're a pretty young squad, we've got one or two guys with over a hundred guys in the likes of Parisse and Ghiraldini, and then only one or two sitting on 40 or 50, but the rest of the guys are only sitting on 20 or the guys like myself who are only on ten [or less].
Buon compleanno a @DavidSisi, seconda linea #Italrugby, esordiente in maglia Azzurra sabato scorso a Murrayfield #insieme #rugbypassioneitaliana @ZebreRugby pic.twitter.com/J6mM0oTmeP

— Italrugby (@Federugby) February 5, 2019
"We're a young side and I think with time together and maturing, as I say these tough Test matches against Six Nations against the likes of England and Ireland, it stands us in good stead the future.
"There's a strong production line now. You can see the results that Treviso are putting in week in, week out in the Pro14, and from when I first joined Zebre, the progression being made.
"Despite the results this year, the progression that both clubs have made has been huge, and that will then have a knock-on effect on the national team.
"There's an awful lot going on behind the scenes and it's hard to sum it all up to give you in one point. But for me, the intensity that the international side is training at now and the depth of players we have because of the success the Pro14 sides, it's all going in the right direction.
"Conor has come in and set pretty clear targets for individuals and as a team that we need to hit. Be that fitness statistics or the way we want to play or the analysis of how you're playing.
"We play similar brands of rugby in the franchises to the international side, which has been sort of aligned.
"So now as a team, I think it's just about growing a little bit more and enduring so that we're capable of stamping out these errors when the pressure is on at the top level.
"That's what top sides do, that's what the likes of England and Ireland do each Test, week in, week out.
"So yeah, we're growing. But as I say, there's no fear. There's no fear from us. We're ready for any challenge.
"And of course England at Twickenham is daunting, but it's not something we'll shy away from and we'll go there and give it our best crack."
"We're not happy with where we are and we want to improve. We're a hungry group that desires results.
"All I can say is that behind the scenes, there is a lot of work going on. There's a lot of the correct work going in. And we've just got to make it click, sooner rather than later."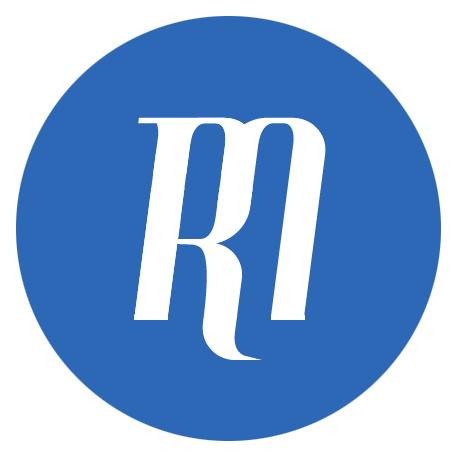 Filed under: PRO14, Six Nations, England, Italy, Bath Rugby, London Irish, Zebre
Written by: Alistair Stokes
Follow: @alistokesrugby · @therugbymag