The unheralded coaching team key to rugby's success you'll never hear from
In the first of a few articles shedding some much-needed light upon rugby's unheralded backroom staff, The Rugby Magazine's Ali Stokes spoke to Bath rugby's head analyst Dan Cooper. Job roles, a level of education worthy of university lectures, the hand played in player recruitment, schedules and the art of coding are revealed here in what could be the most underappreciated role within professional rugby.
---
You've all seen The Telegraph's Charlie Morgan, The 42.ie's Murray Kinsella and our very own Graeme Forbes analyse rugby through gifs, drawn illustrations and video, it's a type of journalistic insight no player quote can provide. Dan's analysis team are the folks that present said same analysis to actual professional coaches and players, playing a significant hand in the on-field offerings we either praise or criticise come the end of the week.
From recording, editing and highlighting the way promising young England prop Beno Obano places the ball after making contact and identifying trends within Bath's structure to tipping Stuart Hooper on potential player recruitment, Bath Rugby's head analyst paints a picture of exactly what rugby's analysts bring to a professional rugby team.
"I always break it (the analyst's role) down into three main responsibilities." The former England Sevens analyst said. "Firstly, we're responsible for understanding the opposition, so trends and data that we see. And we help inform the coaches when we have a preview meeting, stuff like that.
"We try and have a bit of additional objective detail around the usual subjective thoughts and feelings, but we also knit that together in a really cohesive process to be as prepared as we can be. It's so relentless. We've got a game Friday night and we'll preview the next weekend's game tomorrow (Thursday) for the following week. We're constantly doing little bits.
"The coaches are all out there training, in player sessions, reviewing games and training, so we've got to support them in that process.
"Our secondary one, which is above and beyond all, is the supplying of video analysis to help improve our own players. It could be as simple as one-on-one tackle technique and you're filming it for the coach to give some feedback. But it might be going back to the style of play we want to play, and we're heavily engrossed within the philosophies of our coaches, so you understand what we want to do.
"We're almost… we never coach, but we're that secondary guy who supports the coach. So the attack coach for instance, while watching training we might spot some things that we want to help develop in our game or something we could have been done better. We keep asking questions, challenging the coaches on stuff.
"But our main job, kind of day-to-day, is improving players, whether it's through technical or tactical understanding, or anything around learning really.
"And then our third one, which is a little bit more variable across different clubs, is our reign from a recruitment point of view. So we don't necessarily go to Stu (Stuart Hooper, Bath's recently promoted Director of Rugby) and say 'this player made this many tackles and this many carries' because it's quite hard to get a system where you look at every single player across the world.
"We probably watch the most rugby out of everyone. It's just about having formal conversations with coaches. For instance, the openside flanker for Russia has been playing really well at the World Cup, it might be that we mention it to a coach over a coffee. 'Oh, have you seen him play?' Then we'll look at some clips and discuss it.
"The game's a dynamic system with 30 players on the pitch, if there was a way to win a game by looking at stats we would have figured it out already. It's impossible to do. So in the time we've got, we understand the idea of how we want to play the game, in all aspects of it, and then we can almost apply that model to the players that we see. Rather than going around the other way and saying 'oh he's a good player, he can do this and that', but actually, he might not fit into the way we want to play
"There's a wider team, a few more people not involved in analysis that help with recruitment, but it's something we definitely contribute to as and when."
Detailing the structure of his analysis team, Dan explained how, much like your standard coaching set up consisting of a head coach, attack, defence and set-piece specialists, a team of analysts will focus on their individual areas of expertise or preference.
"So we have three [analysts] with the first team. It's probably about half the league that do something similar, and there's half that do with only two, probably depending on the philosophy of the club and the type of coaches and DOR that you've got. So I know for instance in Exeter, they only travel with one on a match day, maybe two. Rob Baxter does a lot of his coding himself.
"We've got one guy, Matt Watkins, who will do a lot of work around set-piece. He dips across the scrum and lineout, supporting with data, supporting with footage in meetings with the meeting's content and the learning we're sharing.
"Then we've got Matt Egan who is based a little bit more around the attack. He works with Girvan Dempsey and Ryan Davis. It's something he's quite passionate about as well. I think it's great when an analyst gets quite excited about attacking and other stuff they do. It just enables them to chat with and support the coaches, because that's what they love doing.
"They've all got their own little groups they are interested in, like forwards with the set-piece. There's an awful lot of technicality and a lot of power, it's man vs man. Whereas attack is a lot more like a dance routine, there's a lot of moving pieces and a lot of stuff to look at. And the backs are different to the forwards, they're different beasts. In the way they watch things, how they take feedback and give feedback.
"Then myself, I sit in defence mainly. So that will be with Neil [Hatley, current England scrum coach] when he gets back, at the minute that rests with Stu. Then my extra responsibility is to sit around leading that provision, making sure we're achieving all the things we need to, but also being mindful about what it is that makes different people develop, not just sitting in this rut of turning out week on week, because you can get stale or miss trends in the game. So we've got a big emphasis on continuing to develop at people.
"Like, Matt Watkins has gone out to Bordeaux, my brother's the head analyst in Bordeaux, in France. So he [Matt] has gone to spend a few days with them and to see how they do things, see how their coaches use data, how their coaches train two days after a match. Just constantly trying to keep learning really.
"So yeah, we are split up in some ways, but we have a great group where we constantly learn off each other. So I spend loads of time with attack, myself and Matt Egan split the defence and the attack up and talk a lot about the game and ask questions."
Having detailed his hybrid analyst-coach-teacher role, Dan broke down the structure of an analyst's week, in which his team will ping pong between presenting analysis on that weekend's specific opponents and gathering intel on the following weekend's opposition.
Monday:
"Monday morning will be an early start with the coaches and myself, kind of reviewing and reflecting on the game. So what everyone has seen, kind of narrowing down to the critical points. When we want to present back to the players in a team meeting, we want it to be really clear, concise and meaningful, rather than going in with twenty points.
"Then we split off, Girvan and his analyst will go off and deliver the backs units review, where the analyst and Girvan would have been working on together over the weekend. Then it'll be the same with the forwards, you have that split. The analyst there is helping to deliver the videos and the presentation that's been worked with alongside the coach.
"Then we come back together for a team meeting which will be led by Stu as an overview, I'll support Stu in that delivery. All the clips and all we're talking about, all the points have been nailed down in the morning. Because there are six or seven coaches and a lot of players, Stu can't have a chat with every single player. It's important that all the other coaches understand the key message of what we're saying, so any player can catch any coach and have a good discussion about what's been shown.
"Then we're straight out to on-field training. There, we're starting to work on a mixture of training areas that might not have gone well at the weekend, but also looking ahead at the opposition, we'll already have an idea of what we want to train.
"So we'll go out and support training. We're all out there and have different ways of filming the on-field session. We've got cherry pickers, drones, buildings and high poles, and we all know what the training plan is. We know what video content is required.
"Then we gather that video content from training and get it together for the coaches and onto the platforms for our players.
"Then, as an analyst, you're probably starting to get together footage for the following week's game. So this is prep for round one this week, and we'll start getting the games together for round two the following week.
Tuesday:
"Tuesday is very much a similar day in terms of focusing specifically on the team at the weekend, supporting coaches with the delivery of meetings. And probably away from the pitch, we're starting to put things together as a group of analysts for round two. We'll be trying to look at strike plays, patterns of play and data. We're starting to knit things together for later on in the week."
Wednesday:
"Wednesday is usually a day off, a day away from the site. So the players will be off on recovery. If I'm honest with you, as analysts we probably still crack on with stuff for round two. Maybe linking up with players if players have reviews to do. Sometimes they will be set reviews, so we might text a couple of the lads with clips they might need to be ready for Thursday, just for them to review ahead of training."
Thursday:
"Thursday is our main team session. The players will already know the weekend's team by then, so they are running through that. A lot of Monday, Tuesday and Thursday is mixed between on-pitch video capturing and the process around that, supporting meetings and just getting our heads around the opposition.
Friday:
"On Friday, so match day minus one, you'll have a meeting with the coaches and in the group. We deliver, present, watch and come up with the game plan for round two the next week. From that, that is where a lot of our work is done. Because there's a lot of information, a lot of games and a lot of ideas, we want to get into a critical video package to give out to our players to explore a little bit, and for them to think of a few questions. That will happen over the weekend.
"So yeah, that's pretty whistle-stop stuff, it's pretty busy. You've got one on-field session a day which is not just the time on the pitch for us, it's the half an hour set up before, half an hour after, then meetings. Before you know if you're trying to grab an hour here, an hour there to get into some proper rugby watching for the following week's game.
Matchday:
"In the coaches' box every person in there, and there's generally two analysts and the coaches, has footage coming into their laptop. And it might be different footage for different things. The forwards coaches and set-piece coaches, they'll want the tight angles coming through. The wider system guys, like Girvan and Hoops, will have a wider angle so they can watch everything.
"So there are two analysts in there. With my role, I'm probably coding up a bit of detail around the game plan. So if we've got two or three points going into the weekend, I want to try and give accurate feedback on that when we can.
"For example, say we're losing the game line off nine, I would code that during the game and be able to link that back. In the extreme cases, a coach might want to show a few clips at half-time and we make it so they can do that. I'll do that, and then they'll be another guy who's feeding in a little bit more around the set-piece. It's such a battle down there. It's such an intricate battle.
"We try and inform where we can, we've got a really good group and Stu leads us from the top. It's very interactive, very discussion-based. Especially at home because we've got our own box and it's a little quieter. Stu might ask Girvs about our attack, you know."
Once the excitement of a match has been and gone, the players may be able to grab a post-match isotonic and a protein-loaded snack, but the analysts head into what is the most important part of their week, game coding.
"If we have three of us at a match, we probably don't get our final report out until probably half ten, eleven on a Sunday morning." Dan explained. "Obviously we're not coding every minute of that time, you've go to have a little bit of a kip. But I'd say you're looking at three to four hours, and that's two analysts doing three to four hours.
"It is the toughest part of the week, it is tough. I don't people realise, you can get caught up in the emotion of the game and the result. You want to ensure that it doesn't affect your workflow.
"I actually prefer away matches, because you're just on the bus and you've got a really great set time to code.
"We're not just people that code things and monkeys that provide data, because from where we are and where we sit, we know the game is so complex. What our main aims and what we pride ourselves on is trying to help to improve the learning for anyone that interacts with the footage, and at times the data."
Having spent a good few years with Bath after leaving the England Sevens team, Dan believes Bath's analysts have found their groove, locating the fine balance between pitching mountains of generic data at their coaches and players and highlighting the key messages. Bath's lead analyst spoke excitedly about the newly refurbished analysis room they have christened the 'War Room', complete with meeting tables and interactive touch screens, drawing a comparison to Monday Night Football. Here, the players can draw arrows, move clips and analyse individual players, aiding in their ability to learn and improve their decision-making skills.
"Come three o'clock, we're not in the game, we're not in the battle," Dan said. "We can't replicate the emotions of the player, the collisions, the speed and noise. So if we can continually train them with scenarios, practices and meetings and their way of interacting and thinking with each other, understanding each other as a group is massive."
So there we have it, the roles and responsibilities of rugby's analysts and a breakdown of their week. There's an overwhelming instinct that Dan and his fellow analysts fall closer to the player mentor model than a strictly coaching role. And yet, at the same time, these men and women are very much the second line of coaches, watching more game footage than anyone else while tirelessly working towards the betterment of their players' analytical ability.
One thing is for certain, we do not pay enough praise to the top analysts out there, the people relaying so much information to the world's top coaches. Miss something and the head coaches will take the blame. Spot a golden nugget within the hours of coding and reviewing, and the head coach will receive the plaudits.
The next time you see a team pick apart their opponents with unerring application, spare a thought for the analysts that will have spent hours deliberating over and presenting the data.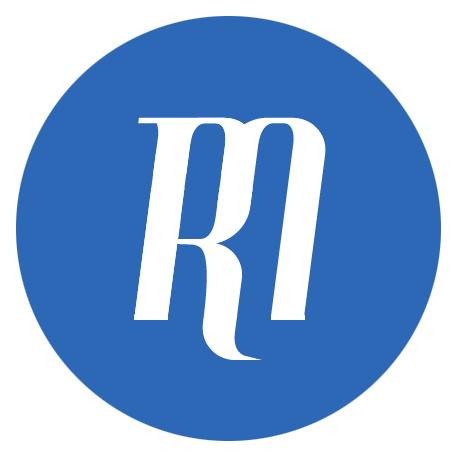 Filed under: Club Rugby, Gallagher Premiership, Features, Bath Rugby
Written by: Alistair Stokes
Follow: @alistokesrugby · @therugbymag