Lee Dickson: Family, Rugby and Opportunity
With Lee Dickson about to bring down the curtain on his career, he sat down with Will Hooley and looked back on the highs and lows of his illustrious career.
---
Out in the Northamptonshire countryside, a father's eyes look on. The aches and pains linger within him, the scars are still visible, but the body is at ease. He is quiet, in motion and in voice; neither running to a breakdown, nor making a sniping run; no instructions are being shouted, there is no referee to barrack. A noticeable smile rises on his lips. His eyes are upon a scene that is unfolding before us both. Three young brothers wrestle over the oval shaped ball, their watching father spun prodigiously. "The joys of school holidays…" he chuckles.
Lee Dickson is about to bring the curtain down on his illustrious career. Family is now his focus. The former Newcastle Falcon, Northampton Saint and England Rugby player who lived the dream, now looks to the future, to the field of opportunity that awaits his kids.
As we discuss his career, we set off at a familiar pace, similar to that of the scrum half's rugby: from breakdown to breakdown, memory to memory, opportunity to opportunity.
There are many highs and lows: from the England U18s coaches who told him he wouldn't make it, to his joys of being capped by Lancaster's England; from the sessions learning from Jonny Wilkinson, to the disappointment of not going to the Rugby World Cup in 2015.
Born into a military family, Dickson was raised in the German city of Verden. Dad, Steve, embedded the fast pace life of the Army into Lee and his brother Karl. Moving around every two years, to wherever his father was posted, eventually the family would settle back in the UK, in Manchester.
"I was a late developer and didn't particularly have a focus on any sport. There was no real football at Barnard Castle, so naturally I began to play rugby amongst many other sports that were on offer. It just so happened that I was actually okay at the game and slotted into full back to start with, admittedly with no pace at all! By sixth form, I was then given the chance to play at scrum half."
It didn't take long for the bossy nine to find his infamous voice. Both Lee and Karl both entrenched themselves within 'Barney's' rugby set up under the guidance of school master Martin Pepper.
"Up to the age of eighteen, I wasn't on the radar with Falcons and had no interest from any coaches at age grade rugby. The England U18s coaches, at the time, snubbed me and told me I wasn't good enough and was too small. To this day, that stays in my mind… I was from a military family, so I joined up with the Marines for a three day start up course. I was never good in the classroom, so for me, I knew that I had a way out and could go into the military. It's odd to think that my whole career path could have been a lot different."
Luckily for Dickson, Mr Pepper saw the attitude and energy for which later he would be well known.
"He knew how to handle me and saw rugby as my way forward. When John Fletcher and Pete Walton approached me to come and be part of Falcons' rugby scholars after my final rugby year at school, it was Martin who believed in me. He genuinely thought I should have a crack at it and take the opportunity."
Taking the advice, Dickson did what he had been used to his whole life; packed up and moved.
"I never put pressure on myself. If it worked, great, if not, then it didn't matter; I'd go back to the military. However, once again I had people who believed in me and gave me the opportunity. Fletch and Walts saw something that made up their minds. I was one of the ten academy players who graduated from the scholarship course."
The newly made Falcon was ready to fly, under the imperious and infamous guidance of the rugby-player-catalysts John Fletcher and Pete Walton. Playing behind the likes of former England international James Grindal, Dickson learnt the tricks of the trade. The twenty-year-old was picking up his energy and playing at a pace, all with the backdrop of the party town of Newcastle.
"Living in Newcastle you could always slip away and get yourself involved in the 'Uni' way of life" Dickson admits. "I realised I had to be strict with myself and work hard. It meant I had to surround myself with good people."
Coming through the ranks with Lee was Mathew Tait, who had been offered Jonny Wilkinson as his training partner. Tait did what any good friend would and offered up the opportunity for Lee to pop along too.
"It was a turning point for me and it's the point where I felt the profession was very real. Training with Jonny and strength and conditioning coach Steve Black. Seeing how they worked changed my outlook on rugby. I saw from Jonny what it ultimately took; a way of life, a routine that enabled you to succeed. Dedication. There is always time to have a life."
The scrum half pushed himself for England U21 selection and made 49 appearances in his four-year tenure at the Falcons. Dickson had no intention to search for pastures new but the sacking of John Fletcher swayed his mind. The new challenge came in the form of a potential move to Northampton Saints.
"I met Fletch and he was very happy to help with getting me to another club. He rang Jim (Mallinder), who had been my U21s England coach, and within a day Jim rang my agent to get me down to look round.
"Fortunately, my wife's parents lived nearby in Stamford, and overall I was really impressed with how proper a rugby club Northampton was. It made a lot of sense and I decided to take the deal."
His new club came with the task of a fight for the nine jersey with the other new signing, Ben Foden, a renowned 'whizz kid' from Sale. Happy to fight it out, Dickson got his teeth stuck in to his first preseason at the Saints.
"I think Fodes' Dad wanted him to play nine…" chuckles Dickson. "He was seen as first choice, but I had a very good preseason. I started pretty much every game at nine that year and Fodes went to full back."
A nine-year odyssey with the Saints had begun. Dickson, and the energy he brought, was at the helm of everything that Saints did, including an eventual Premiership title.
"Prior to that win, we had done a lot previously as a squad, built around a core group of guys who had been with each other for a long time. The Heineken Cup Final loss against Leinster in 2011 was a great point for us, even though it was horrendous at the time. It was the quietest changing room at half time, lads were in bits, Dylan Hartley, our captain, was concussed; I had dislocated a shoulder that I only realised was damaged at the end of the game. We needed a bench; it couldn't just be fifteen players. We needed to bring in more people to really push us on."
Another final would be lost a couple of years later by virtue of the infamous Dylan Hartley red card.
"I'll back Dylan to the hilt and back; he didn't say anything to Barnes. It wasn't to be that day, simple as that. But Jim continued to stick with the squad and build. In came the likes of George North, George Pisi, Samu Manoa, and we had some great youngsters coming through."
Fast forward to 2014 and eventually Dickson got his hands on the Premiership title and a new task approached Dickson in 2016.
"Dylan had had a few 'problems' and Jim was looking to give him some space. If someone comes at you with the captaincy job, you're never going to say no… Dyls was thrilled for me, first one to shake my hand, offered assistance in any way, but he also warned me that it was a tough job. And you know what, I'm not sure I ever took over. You realise, it's Dylan Hartley's club and I don't mean that in a negative way. He'd done it since he was 22. Everything that is good about that club goes through Dylan. I felt the place wasn't the same without him at the wheel. Rightfully, Dyls got the captaincy back after a season. I don't regret it; it was just tough. It was a bit of a relief when Jim told me that he wouldn't make me captain for the next year. I could then focus on worrying about myself, which in turn, allowed me to enjoy my rugby."
Since the title win in 2014, it can be fair to say Northampton didn't kick on in the manner which Dickson, Mallinder, or indeed the fans wished. The scrum half would eventually part ways, leaving Northampton in 2017. The Mallinder era also came to a crashing end, but Dickson was aware of what he'd been given.
"It's that word again…opportunity. Jim gave me an opportunity to play. I played under him for nine years and never wanted to leave because of Jim. He did so much good for that club. Unfortunately, with rugby there is always a time when things have to move on. My time was up and needed to move on, for Jim, results didn't go the way of the Saints and things had to be changed. I respect everything that Jim has done for Northampton and me."
The scrum half's competitive and dogged nature earned him an incredible 256 appearances at Saints. And it was the belief of another coach that saw him bestowed the highest honour of international test match rugby.
"I played three years running for England Saxons under Stuart Lancaster. Stuart knew the type of player I was. From about 25-27 I was probably playing the best I had played. I was the fittest I had ever been, playing behind a phenomenal pack and in great form. Many people were talking about me and England, but I wasn't getting selected. Lancaster became coach in 2012 and I then felt I had a hope. Danny Care had some problems off the pitch and I got the nod. My first cap came from off the bench against Scotland at Murrayfield, which was a surreal moment. I was so proud that my family were all there, but it passed me by in a flash.
"I wanted more. Ben Youngs at the time wasn't playing brilliantly and in the second game we were losing against Italy with twenty to go. I just did what I was good at, nothing flash, nothing heroic; I came on and brought energy. I like to think I did well, as did the whole bench that day; we managed to turn the game round and win."
It was from that pivotal moment as Dickson's England career jumped into gear. He would start the last three games of that Six Nations Championship against Wales, France and Ireland. With Kahn Fotuali'i providing high quality competition back at Northampton, Dickson's formidable high tempo game was at its most eye-catching. He would rack up eighteen caps, his last three coming in consecutive starts in the 2014 Autumn Internationals. With the World Cup around the corner the following the year, Dickson appeared in prime position to make the squad.
"Rugby sometimes is about your face fitting. Lancaster liked me and I will always have high praise for Stuart because he gave me opportunities. However, I think the other coaches within the England setup had their own different preferences towards selection, particularly at that World Cup. They were of course entitled to their opinion. When it came to being told that I hadn't made the World Cup Squad, it was a difficult meeting. I was gutted and frustrated.
"I'm certainly not saying I would have made the difference, but we know what happened. I believed I should have been there and could have been useful off the bench. Credit to Stuart, I met up with him for a coffee after the tournament and his departure. He admitted he got it wrong. Ultimately, it's rugby, and you get on with it."
I found it hard to accept whether Dickson really meant those last words. A boyhood dream of a World Cup was taken away from him, or so it seemed. However, what is for certain, is that the 'referee's nightmare' of a scrum half had a formidable career.
"I know that I wasn't a very talented rugby player, but I do believe I had a good attitude. Dylan probably got me spot on at one England camp. Stuart got us pairs and made us grade your partner. Dyls graded me a C for talent but an A for attitude and an A for my basic skills… Sometimes coaches these days only look at talent and maybe physique. I personally have learnt, and seen, that attitude takes you further than talent."
And Hartley is right. No matter the game, a football kick around on a Monday afternoon, or the weekend's fixture, he puts his whole energy into it. Talking for the duration, but you always felt that you had a better chance with 'Dicko' in your side.
"I'm a competitor. Yes, I may be regarded as a loud mouth but I'm not bothered about that, because when I play, I give everything. People who really know me know that I'm a family man and actually quite quiet and reserved about my life. I think it is good to have both sides. My wife has always said that if I brought my pitch persona home, she wouldn't be with me!"
His professional career will end at Bedford Blues, a club where he's been for the last couple of seasons, after brother Karl pushed him in the direction of Mike Rayer's side.
"I've loved my time at Bedford, and after a difficult end to my time at Northampton, I've really found love for rugby again over the last couple of years," admits Dickson. "Mike and Geoff (Irvine) gave me an opportunity to play, do some coaching with the backs, and also get involved with Bedford Modern School. It's a great old school rugby club and it will always be close in my heart. Humble, modest and talented players, playing for each other. It's what rugby is all about."
The buzz of 'game day' will soon be a thing of the past. Retirement awaits Dicko, something I hear from all ex-professionals is quite unnerving. How will the former scrum half be able to detach himself away from the life he's had for the last 15 years?
"I'm ready for it but I don't know what ready means. The rugby environment is amazing. We play the sport we love, with mates, and have fun. My body and mind are telling me that the time is up; I want to leave on my own terms. If someone asks me to play a veterans game in the future then my body should be able to do so. Ultimately, I'm looking forward to spending more time with my family."
A new career now installs a fresh energy within the former Falcon. Approached by his former school teacher, Martin Pepper, Dickson now has the chance of bringing through the next batch of sporting stars as Master In Charge of Rugby at Barnard Castle.
"I'm hoping I can see kids develop. I want to shape lives, not just in rugby, but outside the game too. Equally, my big aim in life, since having children, has always been to give them the best opportunities. If my boys want to go into rugby then great, but I've always been a parent who won't push. Rugby isn't everything. Whatever their passion, I'll be there to support it."
Retirement for Lee Dickson on the face of it seems a straight forward decision. The energetic scrum half is ready to pass on the baton. As a father, he will now guide his children towards ambition and opportunity of their own. With an A for attitude and an A for application of the basics, the former international possesses all the ingredients to be quite the school master for his children and future pupils. The professional game leaves Dickson's hands, yet his energy lives on. Rugby's loss is Barnard Castle's gain.
This article was originally published on willhooleysports.com.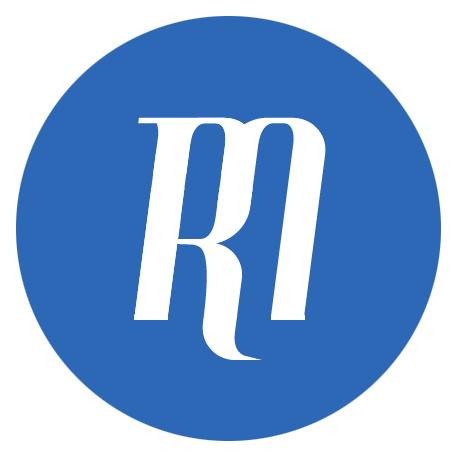 Filed under: Gallagher Premiership, Northampton Saints
Written by: Will Hooley
Follow: @will_hooley · @therugbymag