2018/19 Premiership Final, as it happened
Draw a line across the width of England just below Bath, everyone north of this line predicted a comfortable Saracens win yesterday afternoon; or at least, it felt that way. While the seemingly unstoppable North London conglomerate did go on to finish the weekend with a victory in a typically robotic fashion, following a distinctly average 44 minutes period, the Chiefs did all and everything that was asked of them while also silencing the doubters.
---
Draw a line across the width of England, just below Bath, everyone north of this line predicted a comfortable Saracens win yesterday afternoon; or at least, it felt that way. While the seemingly unstoppable North London conglomerate that is Saracens did go on to finish the weekend with a victory in typically robotic fashion, following a distinctly average 44 minutes period, the Chiefs did all that could have been asked of them, whilst simultaniously silencing their doubters.
Boring, slow, one-dimensional. I won't claim innocence in throwing any of these phrases around when referring to Exeter this season, and even earlier this week, but I will admit to being blown away by the Chiefs' reaction to their 'underdog' status. Perversely, Exeter headed to Twickenham yesterday with their backs against the wall despite finishing the regular season top of the pile, by some way. We knew Exeter are big and strong with envious cohesion heading to a sun beat Twickenham, but the manner of their performance was far from widely predicted.
Rob Baxter's southern charges had to do something special to challenge Saracens for the 2018/19 Premiership crown, and the 1st-minute score from Wallaby scrum-half Nic White put Exeter on the ideal path. Saracens are renowned for their ability to come back in games and boast a daunting success rate when possession of an early lead, Exeter had to score early and score hard, to knock the rhythmic Saracens pendulum out of kilter and off balance. The fumble in the air from kick-off from Saracens and England lock George Kruis provided the chance fir Exeter's Welsh wing Alex Cuthbert to first kick, then gather the loose ball, leading to the soon-to-be-familiar sight of a robust Dave Ewers charge. The first hefty Zimbabwean carry of the day lead to White's early dot down, putting the Chiefs into a healthy lead before the inner concourse's beer taps had finished belching out larger in overtime. A shock to the diaphragm of the reigning champions and a timely mental boost for the Chiefs, reinforcing the 'us versus them' speech Baxter surely have served up pre-game.
But despie this fast start, Kruis's error proved contagious and Exeter lock Dave Dennis fumbled Exeter's chance to gather a Saracens kick-off. Sumptuous interplay from Owen Farrell and co led to an almost immediate reply on the scoreboard. Those giants of Billy Vunipola and Maro Itoje charged through the middle of the field, narrowing the Exeter defence just enough to force outside centre Henry Slade to instinctively bat down a potentially try-scoring pass for Saracens left wing, Sean Maitland. Exeter fullback Jack Nowell provided enough doubt in referee Wayne Barnes' mind as a last defender to prevent a penalty try, but England's first-choice outside centre saw yellow all the same. A quick driving maul from the official away side saw hooker Jamie George cross the line three minutes after White's early score. Farrell missing the first of many kicks for the day ended a manic opening five minutes in what would go on to be a record-breaking final. Exeter 7 Saracens 5
The eleven minutes that ensued George's score mirrored the final result of the game far more closely than the second and third quarters, with Exeter conceding consecutive penalties. The ground the 2017 champions were surrendering would go on to lead to a second score for Saracens through scrum-half Ben Spencer. The typical Billy Vunipola carry from the back of the scrum may have sparked the momentum, but Spencer's score whilst under the pressure of contact from both Joe Simmonds and Ewers did the eventual deed. Farrell misses his conversion and allows Exeter to hold onto a 7-5 lead. Unfortunately, it was also the end of Sarries' early ascendance and the start of Exeter's.
Subsequent to Spencer's score, Exeter filch the ball from Saracens' kick receipt, man of the match contender Ollie Devoto broke the Sarries line and was urging every last millimetre of his 6ft4" frame to race over the grass as fast as biomechanically possible before being brought to ground a good 20 metres later. Devoto's run set the platform for the oh-so-familiar vision of Exeter's one-metre pick and drive/mauling game. Talismanic England lock Maro Itoje is singled out by Barnes for employing one of the few methods for stopping the Chiefs' short game - illegally - and is shown yellow five minutes after Slade's own sideline spell had expired. Typically, Chiefs kick for the corner. First, a nifty decoy maul and pop out to hooker and captain Jack Yeandle is just about scuppered by Saracens' defence, but a second, traditional drive was not, this time the score comes from the afternoon's most destructive man mountain, Ewers.

The Zimbabwean backrower may have been wearing number six, but he was Exeter's answer to Saracens' number eight, Vunipola. The Rugby Magazine compared Exeter to a vice and Saracens to a hammer earlier this week, but Ewers was the man bending and breaking the defensive line every time he struck. The rest of his side seemed to almost galvanize around him, tearing chunks out of Saracens' mid-belly for a solid 44-minute period. Tries for Jonny Hill and Henry Slade were the fruits of Exeter's labours, putting the usually confident, bordering on haughty, Saracen defensive line on its heels, tentative in nature. The Chiefs seemed to have Saracens on the run, with no immediate sign of stopping soon.
However, the marauding 30-metre-plus break and titillating offload around the back of the defender from Scotland international lock/flanker Sam Skinner that lead to Slade's 58th-minute score was the beginning of the end for this season's runners up.
The hour mark would give life to the type of Saracens performance most of us expected to take to the field yesterday and death to the tentative, regularly hesitant side that had finished the first fifteen minutes so strongly. Coming off the back of some major punishment at Exeter hands, European man of the moment Alex Goode floats the ball high and wide to left wing Sean Maitland. The Scottish international sharply stretches his legs for a healthy 20m metre gain but is finally felled by Cuthbert. The ball comes back to Farrell and his cross-filed kick finds Liam Williams. After Simmonds sharply backs off from his challenge on Williams while in the air, the Welshman lands and slices inside to dot down for an immediate reply to Slade's score two minutes previous.
Retrospectively, Goode's miss-pass to Maitland was the beginning of the end for Exeter, with this year's eventual champions cranking up the heat on an already shirt-soakingly-hot day at HQ to return to the type of assured passages of play that led to Jamie George's fourth-minute score.
67 minutes in and Saracens' replacement scrum-half Richard Wigglesworth, holder of the record for most Premiership appearances, is turning back the years and is streaking through the Exeter defence. He finds Ralph Adams-Hale with an offload out of contact, who does the same to find George. The ball comes back to Farrell with a two-man overlap on the left-hand side of the field. The ball goes through the hands to see Maitland cross in the same left corner Exeter's dominance had begun.

With just over ten minutes to go Exeter are served a double punch. Jack Nowell buckles and calls out in pain after catching himself in an awkward angle in a tackle from Maitland. Nowell, after some time down on the ground in obvious pain, leaves the field on his feet and unassisted. A cruel end to the game for a man Saracens seemed incapable of bringing down in first-up tackles. As a result, Simmonds is shifted from his place at fly-half to Nowell's now vacant fullback slot, with the wizened Ulsterman Gareth Steenson taking up the reigns as he so often has from fly-half.
For all his experience, there was little Steenson could do to stem the Saracens wave, with George finishing off an Exeter-like, short-range assault on the Chiefs' line in the 77th minute. 27-37 down with a minute left on the clock left little to no room for a miraculous Exeter comeback. By the time Exeter had claimed themselves an offside penalty, kicked to the corner and sent substitute back Sam Hill bursting over Saracens' line, the clock was in the red and all Joe Simmonds could do was take his kick, and attribute the final points to the highest scoring Premiership final in history at 74 accumalative points – eclipsing the Sale Sharks' 45-20 victory over Leicester Tigers in 2006.
Exeter silenced the vast majority of their doubters and defied the 'boring' tag at Twickenham this weekend, and there's little else that could have been asked of them. They are, after all, six or seven years behind Saracens in terms of their Premiership emergence, and threaten to do nothing else but continue to mature and evolve. Casting our eyes back on the severe disappointment served Saracens in their double final defeat season in 2013/14, we know how much potential growth there is in this Exeter side. Ollie Devoto, a fit combination of Dave Ewers, Sam Simmonds and Sam Skinner are welcome additions to the likes of England starters Nowell and Slade, while guiding hand of Joe Simmonds will only go on to learn from defeat when opposing Owen Farrell.
As far as Saracens are concerned, where to now? Will the coaching staff be content to stay where they are with Saracens, having won everything? Or will yet another addition to a now cramped trophy cabinet spark the lure of international rugby for the leading duo of Mark McCall and Alex Sanderson?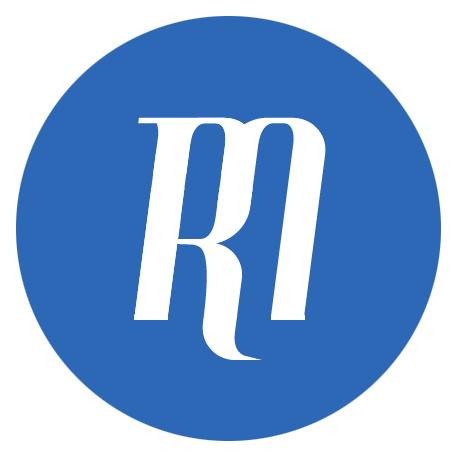 Filed under: Gallagher Premiership, Exeter Chiefs, Saracens
Written by: Alistair Stokes
Follow: @alistokesrugby · @therugbymag