Ben Morgan: between Wales, England, injury and entrepreneurship
Gloucester and England number eight Ben Morgan talks about his zigzagging career between England and Wales, how the Scarlets saved him from the 2008 recession and the bittersweet nature of a spiral ankle fracture that turned the big backrower into an entrepreneur.
---
Most readers will be more than familiar with the 31-times-capped England number eight, and plenty will remember him as the man the Scarlets plucked from obscurity before making his move back to his homeland after three successful years in the Pro12.
However, very few will be aware of the extent of his winding career path. We sat down with the in-form number eight at Gloucester's training base at Hartpury University earlier this week, detailing the routes and challenges that led him to become the Gloucester stalwart we know today.
As with the vast majority of the rugby elite, Morgan was egg-chasing before many of us could write our names in a legible manner. The Bristol-born backrower began his introduction to rugby as a five-year-old at Dursley RFC, discovering the game that would go on to put bread on his family's table for years to come.
It will come as no surprise to hear that the now internationally recognised number eight always held a size advantage over his age group, playing for three teams on one weekend during his late teens; purely for the love of the game.
"I just used to love it, just loved playing the game you know." Morgan said. "It was good fun. I used to play two on a Saturday, I'd play Saturday morning and then go and drive for a two o'clock kick-off in the afternoon."
Morgan's passion, plain to see by many a Durslian onlooker, would see him move up the levels to play for Cinderford RFC. The teenage Morgan made his move west side of the River Severn to play in National Division 3, furthering his ambitions of pursuing the dream career that would become his reality.
However, despite this change of clubs in his quest for a career in professional rugby, Morgan was forced to look elsewhere after the powers that be decided his future was to be directed out on the wing and not at the back of the scrum.
He explained: "Unfortunately I didn't really get an opportunity to play for the firsts, just had one or two games tops, I think it was at the end of the year. But frustratingly, I think I was the second highest points scorer behind the ten.
"The coach at Cinderford at the time, Mark Cornwall, who's the Hartpury coach now, said he wanted to turn me into a winger. So I thought it might be time to leave.
"One of the lads that was travelling to Wales [from Cinderford] took a job as a player-coach with Merthyr Tydfil and introduced me to Martyn Fowler, who was head coach of Merthyr. He's actually head coach of Cardiff RFC now.
"They said they'd love for me to come and play, gave me a small contract and I signed for Merthyr."
Whilst supplementing his days playing for Merthyr, Morgan took up work as a plumbing apprentice, working towards his qualification whilst earning a call-up to the Cardiff Blues u20 setup.
Disaster would strike during the 2008 recession for the now Gloucester centurion, being laid off in a host of redundancies that rippled across the country.
Fortunately for Morgan, this spell of unemployment would only serve as the briefest of sticky situations, receiving the news that his antics for the Cardiff age grade setup had caught the eyes of another Welsh region, Scarlets.
While he admits the contract was "unbelievably well-timed", it seems the calm and collected, somewhat blunt nature the big backrower exudes was an ever-present from the start of his professional career.
"I scored a nice try against the Scarlets u20s and then got offered a contract to play for the Scarlets off the back of that one. I was still young so I didn't get overly stressed about it. I kind of fell into plumbing anyway, just through family friends having a building company."
Some seven years later, Morgan would return to the industry sector whilst recovering from a serious leg injury that would cast doubt over his 2015 World Cup hopes.
Nine months ahead of England's home tournament, that would go on to see the host nation knocked out in the pool stages, Morgan suffered a spiral fracture of his ankle. The disastrous injury required a metal plate and nine screws and no small amount of blood, sweat and tears to overcome.
With his World Cup hopes in jeopardy and a long period of rehabilitation set to be as arduous as it was tedious, he kick-started his scaffolding business 'Number Eight Scaffolding', going on to found a development firm, called 'Morgan and Hopley'.
"That was a big eye-opener for me, breaking my leg was like, right, I've got to get myself sorted, got to start things and get the ball rolling. It allowed me to focus on something away from rugby and get something going.
"I didn't complete the plumbing qualification because I was made redundant. So in behind what I am as a rugby player, I didn't really have anything. I've got a young family, two children, a three-year-old and a one-year-old. So the reason you play changes, you want to look after your family.
He continued: "I was out for nine months. But I didn't actually set it up [Number Eight Scaffolding] when I was recovering, but it did kind of flick the switch that said 'right, you've actually got to look and do something'. But yeah, I'd rather not have had that [break] though."
Morgan went on to reveal that a number of new ventures were currently under works behind the scenes, but played his cards close to his chest, keen to keep his powder dry until the time is right. He did, however, suggest that 'The Number Eight Group' could well be on its way.
Despite his potentially dream-killing injury, Morgan would go on to recover in time to make the World Cup, linking up with England for their pre-tournament camp in Denver and going on to start in a tournament-opening 35-11 victory over Fiji.
Morgan's winding tale of questionable positional changes, the threat of the 08 recession, devastating injury and entrepreneurial endeavours may yet be garnished with the prize of a Premiership silverware over the next few years.
Gloucester's South African coach, Johan Ackermann, is driving a once lacklustre, underwhelming Cherry and Whites outfit to the top end of the table. Currently in third place, Gloucester stand toe-to-toe with Wasps in a type of playoff limbo, wedged between the eight sides desperately scrambling up the league ladder to escape the hungry pit of relegation and the seemingly untouchable supremos of Saracens and Exeter Chiefs at the top of the table.
But before we exit Morgan's story, we delve into potentially the most important question of all. Would the 31-times-capped England international, Morgan, rather fight 20 duck-sized horses or one horse-sized duck? Drum roll please.
With a grin and the briefest of chuckles, Morgan gave his final answer of the day: "I'll take the horse-sized duck. I'll take the big one. There's more meat on it when I kill it."
A jovial question to end our interview, but one that exemplifies Morgan's hunter-over-gatherer personality. Not a man to shy away from a challenge, we may be well accustomed with commercial giants 'The Number 8 Group' soon after the 29-year-old finally decides to hang up his boots.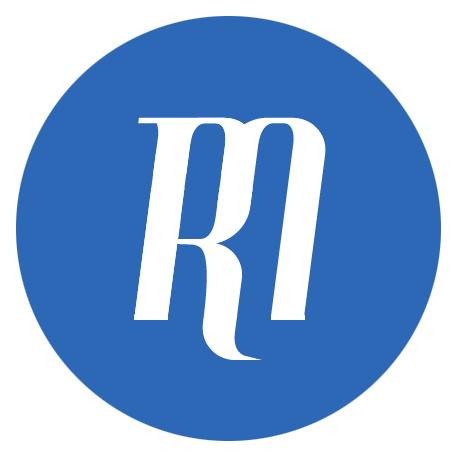 Filed under: Gallagher Premiership, International, Features, England, Gloucester Rugby, Scarlets
Written by: Alistair Stokes
Follow: @alistokesrugby · @therugbymag