How English rugby's resurgent forces are putting to shame the crumbling order of decades past
In an age in which English rugby's former giants find themselves floundering towards the lower end of the table, those sides left in the professional wasteland (comparatively) of the Championship are lighting up the way forward for modern club rugby.
---
England's former Goliaths of Leicester Tigers, Wasps and Bath sit in 11th, 10th and 9th place, respectively so far this season and are running off the back of a number of disappointing seasons. There's been a change in the winds over the last two years, and those clubs rooted deepest in history and in possession of the most lavishly decorated trophy rooms have struggled, or wholly failed, to 'go with the flow'.
Indeed, a 'flowing' brand of rugby is exactly what the doctor ordered if you ask the teams relishing meteoric rises of late. Northampton Saints, Bristol Bears, Gloucester and even league returnees London Irish are finding success with their brand of open, pro-attacking rugby. And while standard-setters Exeter Chiefs and Saracens aren't winning titles with a weaving attacking game - most often pulverising their opponents with forward packs littered with current and soon-to-be internationals - they display under-appreciated attacking frameworks.
But, not every team can enjoy the benefit of such dominant packs and/or senior England players in key positions. Instead, others have joined, and possibly partly driven, rugby's lean towards a more open, skill-oriented game.
Northampton Saints maimed a ponderous Tigers outfit during last weekend's brief return to Premiership action edged inbetween four rounds of European rugby, putting on show the type of expansive, offload-happy game plan head coach Chris Boyd installed from day one after arriving from the Hurricanes in 2018.
Additionally, Boyd handed young players chomping at the bit while sat in the stands most weekends the chance to step up to the first team. A level of faith and trust towards which most Premiership bosses remain frosty. The Rory Hutchinsons, George Furbanks and James Graysons of Northampton's current crop have stepped into rugby's current vogue and are only driving home the message the Japanese national team broadcasted to millions during the World Cup during the Autumn.
Bristol may have forced the issue and thrown away what should have been a certain victory against a 14-man London Irish side at a blisteringly chilly Ashton Gate on Sunday, but their brand of rugby, pioneered by Pat Lam, draws closest comparison in the league to the Saints.
Lam's team - perhaps less experienced at Premiership level than Boyd's after abundant years in the Championship and picked bare of their star players by rival sides upon each episode of relegation - are guilty of overreaching on occasion when looking for space so often ignored within English rugby. But their current second-place standing is indicative of their impactful Premiership return last season and the progress they have made in their third year under Lam.
London Irish, on the other side of yesterday's 17-all draw in Bristol, are following in the Bears' footsteps as impressive league returnees, currently sitting in sixth place and ahead of Gloucester, Harlequins, Bath, Wasps and Leicester, and have already beaten the latter pairing so far this season. It is to a lesser degree than the Bears and the Saints, but Irish's willingness to play rugby and hunt for space has been plain to see so far this season. Their willingness to hand youngsters such as Ben Loader and Tom Parton game time has always been prodigious, and the rich tapestry of 'poached' talent stands as testament. Most prevalent, however, is the impressiveness of their defence.
Sunday's game was my first opportunity to watch Declan Kidney's edition of the Exiles in the flesh, and their cover defence was perhaps the most effective part of their performance both before and after Ollie Hoskins' 40th-minute red card.
While the Exiles couldn't prevent the talented Charles Piutau or Harry Thacker from sprinkling their magic and creating linebreaks in either half, their cover defence in broken field play was exceptional. This ability to shut down space for the ball carrier in behind the defence and block off any ball transfer to the supporting options is much of a key aspect of the modern game as Northampton's unceasing desire to find the offloads. This broken play defence is something the All Blacks - and indeed Jamie Joseph's Japan - do so well.
Indeed, had Bristol not fumbled passes backwards in the lead up to two of their second-half tries against the 14-man Irish, the men in green would have had the attacking moves covered, missing out on covering all their bases with attacking deviations even Bristol hadn't expected.
Harlequins and Gloucester, under Paul Gustard and Johan Ackermann respectively, have found redemption from their former struggles for form by embracing (or re-embracing in Harlequins' case) Super Rugby-esque attacking formats. Most notable was the way in which Ackermann developed the ball-playing ability of his tight five forwards when he arrived from Johannesburg in 2017, while Harlequins have found their best success when expansive young fly-half Marcus Smith is given free rein and dynamic number eight Alex Dombrandt is throwing infectious offloads or juking out of contact.
It was once said of Fijian lock Leone Nakarawa while playing for Racing 92 that his peerless ability to hold the ball in one hand and send offloads that defied gravity itself was a coach's headache because the giant Pacific Islander's fellow squad members could not resist joining in on the fun. The problem was that many of the Parisian outfit's squad simply couldn't execute the offloads they were so fond of attempting. When Smith and Dombrandt are at their best for Harlequins it is a similar, usually successful, theme.
The former giants, Bath, Leicester and Wasps, look more like relegation fodder this year than three outfits that share 22 Premiership/Courage League trophies between them. While they do boast plenty of Super Rugby stars and top-class internationals at current, their styles of play and philosophies – as far as we can see – remain closer to the old school than the new. And without the type of tyrannical game-line success Exeter can boast when their attacking game isn't hitting form or Saracens do when stripped of their more creative internationals, there is no longer any excuse not to fall in line with rugby's modern movement.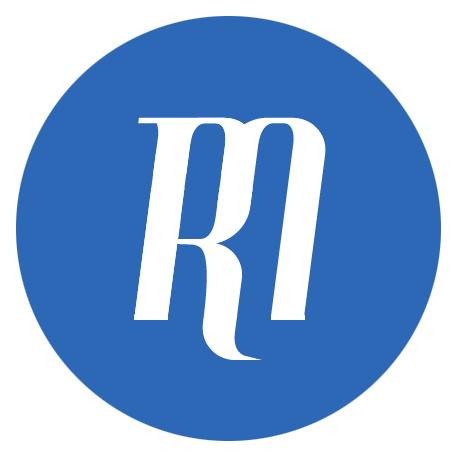 Filed under: Gallagher Premiership
Written by: Alistair Stokes
Follow: @alistokesrugby · @therugbymag