How Harlequins could be leading the way to a change in rugby's club structure after rising from the ashes
Over the last half-decade or so there has been a familiar trend running throughout the top flight of English club rugby, and not a pleasant one. But, amongst the nation's clubs' struggles, Harlequins could be leading the way to a change in rugby's club structure after rising from the ashes
---
Leicester Tigers, Wasps, Northampton Saints, Harlequins, Bath, some of the biggest names in English history have, at varying points in time, plummeted from once heady heights and struggled to find their footing, seemingly flummoxed in their pursuit of rugby's Holy Grail - consistency. The prime example is also the latest, the fall from grace of once English powerhouse Leicester, stooping to a devastating eleventh-placed finish in the Premiership this season. The bigger they are, the harder they fall, and Leicester have hit the ground hard enough to topple the entire Tuilagi dynasty – well, almost.
Wasps dropped from 2017 Premiership finalists to perennial underachievers only a few years after disentangling themselves from the relegation zone earlier this decade. Bath similarly plummeted from a 2015 final to a deflating, frustrating ninth-placed finish the following season. And let's not forget the fall from semi-finalists one year to relegation fodder the next for Newcastle Falcons.
While Exeter Chiefs and Saracens have established themselves as the new faces of English rugby over the last five years, their domestic counterparts have, for the most part, fallen by the wayside.
Fortunately for two of our former strugglers on the other side of this plague that seems to be sweeping across the Premiership, Northampton and Quins, this last year has seen huge promise and successful rebuilding projects following the departure of leading men Jim Mallinder and John Kingston last season respectively.
This concerning 'will they won't they' trend currently doing the rounds is septic and perhaps symptomatic of the insane undertaking of building solid foundations in our ever professional(ising) game. It's easy enough to point at Exeter and Sarries as the blueprints for success, but replicating their platform is another matter, requiring something special and unique.
So, how do you establish such a stable base in the modern climate? It looks like former England and Saracens defence guru turned Harlequins boss Paul Gustard might know. While Leicester and Bath desperately search for ways to plug holes, Harlequins are building on areas already copiously rejuvenated under Gustard.
As a defence specialist, Gustard himself is reinforcing the frailties of Harlequins' game without the ball, and it has paired well with the attacking flair of prodigal England fly-half Marcus Smith, the most capped scrum-half (Danny Care) and fullback (Mike Brown) in English history and the exciting duo of outside centre Joe Marchant and winger Nathan Earle. Harlequins' attack is back on track to the offloading, running rugby we have come to associate with the quarters. Now, they face the challenge of shoring up their set-piece, defence, general game discipline and focus. You feel these areas of improvement are well on their way after so narrowly missing out on the semi-finals this year, having taken huge steps in Gustard's first year not just at the club, but also as head honcho.
But, back to the point of reinforcing areas of strength instead of bailing water out of a sinking ship. Earlier this week, Harlequins announced the acquisition of Sean Long, a Rugby League coach currently plying his trade as an assistant coach for St Helens in the Super League after an illustrious playing career for England, Britain and St Helens themselves. Earlier this year, Long spent some time working with Gloucester and famed, for various reasons, England fly-half Danny Cipriani. Cipriani is reported to have urged Gloucester bosses David Humphries and Johan Ackermann to endeavour to secure Long on a permanent basis, with Long making what he considered to be a marked difference to the Cherry and Whites' attacking game, specifically the running lines of the matrix of players of which Cipriani centres. The praise of the often-sublime attacking brain that is Danny Cipriani should be enough in itself to excite regulars at the Stoop.
Harlequins are already one of the better attacking sides in the country - when not bereft of multiple key players to injury and/or international duty, as has often been the case in recent history - but are doubling down not only in the coaching department but in their player pool as well. Amongst the host of incomings and outgoings announced earlier this year, Argentine scrum-half Martin Landajo and Italian centre Michele Campagnaro stand out as exciting attacking arrivals, to name just two.
Ask any top player what they have to do to keep on top of their game and they'll regurgitate the same line on regularly attending to every aspect of their game, especially their strengths. It's a bit of a cliché nowadays and not something that grabs the punters' attention, but clichés exist for a reason.
In the same way Leigh Halfpenny practises his kicking religiously and Aaron Smith racks up a staggering number of reps (passes) each season, Gustard is tempering his side's attacking ability. While a defensive man by trade, Gustard plainly knows the value of both refurbishing his side's key point of difference and keeping up with the modern rugby landscape that is placing an increased reliance on the attack and running lines.
It's early days for Gustard as a leading man, but he is exhibiting promising skills as both a man motivator and a strategic mind. This is no doubt thanks in part to the role of General Manager Billy Millard, whose duties attending all matters away from the training paddock allows Gustard to focus purely on the on-field product as 'Head of Rugby'.
Many teams operate under the guidance of both a Director of Rugby (DOR) and a Head Coach, with a DOR taking charge of a mixture of on-field concerns and behind the scenes operations, to differing extents across the league. The clear separation of rugby and management we see with Gustard and Millard could well be the way forward for the structure of club rugby. Some will suggest that Northampton's 'Boyd effect' counters this change in structure, but relying on the availability of a coach of such pedigree and the substantial number of young stars ready to take the step to the senior level upon the New Zealander's arrival would be naive, to say the least. Let's give it another season before we brand it as the next step in rugby's evolution, but Harlequins could be leading the way to a change in rugby's club structure after rising from the ashes
It's an exciting time to be a Harlequins fan with the seemingly successful coaching operation combined with the fledgling stars of Smith, Marchant and many more surely set to go from strength to strength following their run-out for an England XV against the Barbarians earlier this month.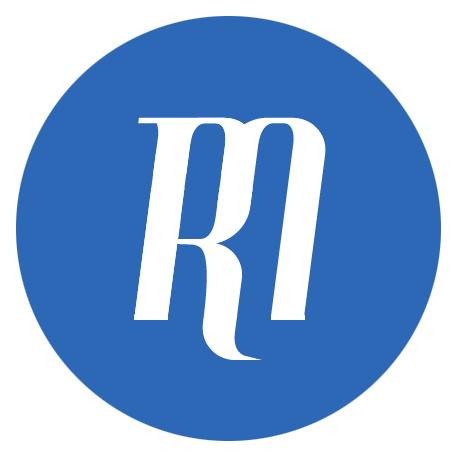 Filed under: Gallagher Premiership, Harlequins
Written by: Alistair Stokes
Follow: @alistokesrugby · @therugbymag