Premiership Final: The Vice vs The Hammer
It's a fourth consecutive Premiership final for the country's southernmost stronghold after dominating the regular season, and their reward for an outstanding regular season? Tackling the ominous Saracens conglomerate, recently crowned European champions, again. The Rugby Magazine takes a look at the styles on show this weekend and where each side will have to thrive if they are to add to their silverware collections.
---
Absolutely steamrolled. An appropriate way to describe Exeter Chiefs' iron grip at the top of the Premiership table this season. Along with Mark McCall's Saracens, Rob Baxter's charges have become one half of the mini-league at the top of the Gallagher Premiership table, closely followed by Gloucester in their own little third-place bubble. As it stands, no English side can hold a candle to either of this weekend's finalists, with Exeter joining Saracens at the top of the hill over the last three years.
Saracens' concrete establishment as all but permanent players at the highest level came in the 2013/14 season, when they lost both the Premiership and Heineken Cup finals, going on to claim their second domestic trophy the year after, thus sparking their current bountiful run of silverware.
On the other side of the pitch this weekend, Exeter's current hold atop the English game came in 2016, when they made their first of four consecutive Premiership finals, lifting the trophy in 2017 after felling Saracens in a home semi-final and beating Wasps in extra time in the final. While they stand toe-to-toe with Saracens in the regular season and playoff qualification, they are yet to replicate their closest rival's European success. Exeter are a few years behind this weekend's opposition, and after all, their first season in the premiership was the same year Saracens claimed their first Premiership title, in the 2010/11 season.
While this build-up to the nation's dominant pairing clashing horns at the home of rugby should, theoretically, have us all buzzing with anticipation, the feel across the club scene seems somewhat subdued. This is likely due in part to the fact that, inevitably, neither Saracens or Exeter can claim to be the neutrals' favourite. Indeed, a final between our losing semi-finalists Gloucester and Northampton Saints would have sparked great interest in their respective underdog stories after both teams rose from disastrous 2017/18 seasons.
There was a time, after their crusade from promotion in 2010 to league champions in 2017, Exeter were considered most supporters' second team, with the allure of homegrown talent greater than the sum of their parts tackling sides fit to bursting with senior England players, All Blacks, Springboks, and Wallabies. These days, however, Exeter struggle to shake the 'boring' tag and have been usurped as the neutrals' favourite by Pat Lam's Bristol Bears. Alas, both Saracens and Exeter have begrudgingly held the 'boring' tag, something Saracens are yet to truly rid themselves of with Gloucester fans cheering "boring, boring Sarries" following defeat in an Allianz Park semi-final last weekend. In a game ever-reliant on physical prowess, building a dynasty requires intense organisation, player buy-in and, obviously, the ability to win 9/10 arm wrestles. While it is undoubtedly boring, it's the foundation of any rugby dynasty. A wider, entertaining game takes longer to bed in.
But enough history and onto the matter at hand, the manner in which these two sides craft their victories and why Exeter's methods can be likened to the workman's vice, while Saracens opt for the ball-peen hammer.
First, let's take a look at this weekend's official home team, Exeter - the vice. Baxter struck out at criticism of his side being boring to watch this week, asking pundits and fans to "open your eyes". And while his side is as proficient as any in producing aesthetically pleasing, runaway scores when all is going to plan, it is not the staple diet on which their success is mounted.
When all does go to plan, the Chiefs squeeze and squeeze their opposition into submission. An exhausting approach that 11/12 sides cannot handle, hence their rightly deserved spot at the top of the league. But, when they are not clearly in ascendance, see their back-to-back victories over Northampton, Exeter turn to their trusty pick and go/mauling game. And why shouldn't they? It's tremendously effective. Or at least, it is until they come up against an outfit of equal, or superior muscle; see back-to-back defeats to Leinster and a loss at Twickenham to Saracens last season.
The Southerners' vice will compress to the point of structural failure in the vast majority of its subjects, but it stalls when faced with a subject of structural integrity equal to its own. Place the head of Saracens' ball-peen hammer in its grips, you're unlikely to see it buckle.
It's a convoluted analogy but bear with me. Like the hammer, Saracens strike regularly and repeatedly with either of its two heads. The flat head comes in the shape of Saracens' one-of-a-kind carriers - such as the Vunipolas, Will Skelton or Maro Itoje – while the round head is represented by their kick-to-compete game, usually chased by a British and Irish Lion wing/fullback in Sean Maitland or Liam Williams. The reigning champions first pull you in close and then expose you out wide, or vice versa. On top form, as they are now, it takes something special to repel continuous and devastating blows of McCall's hammer.
To put it in a slightly plainer, lucid manner, imagine two giant metal ball bearings of equal mass, one zigzagging at an alarming pace and the other enjoying a somewhat stoic progression. With the right tools and strength, the latter will always be easier to halt than the former.
It paints a grim and unfavourable picture for Exeter but when both sides are in their pomp Sarries take the win. But this is not to say Exeter are doomed to fail this weekend in their quest for two trophies in four finals, just that it will take something different to topple the reigning champions. The Chiefs will need to find a way to incorporate the frills and thrills we see once they establish the high ground in their regular play.
The game-breaking duo of recently returned England number eight Sam Simmonds and Pumas wing Santiago Cordero are two such potential components, but even their reintroduction following injury would need to be paired with something different from the great rugby mind of Rob Baxter if they are to stop a Sarries side in full flow.
An increased, and critically successful, pestering of Saracens' ball at the breakdown by keen jacklers such as Matt Kvesic or Don Armand, greater involvement for Jack Nowell in the Chiefs' attacking line from fullback or perhaps something altogether unpredictable to perplex both Saracens and us mere mortals alike. Exeter are going to have to do something different if they are to make it two trophies from four instead of one.
Unless we see a change in tack or one of those great sporting moments in which a sporting team rises to the occasion like never before, it's the Londoners' game to lose this weekend. All Saracens need do this weekend is to maintain the levels we saw for the majority of their last two playoff games and, ideally, avoid the slow start we saw in their European triumph over Leinster.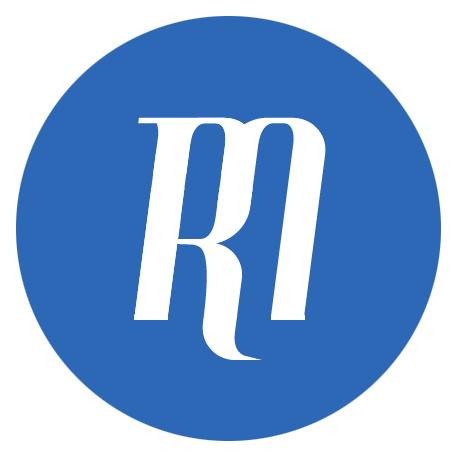 Filed under: Gallagher Premiership, Exeter Chiefs, Saracens
Written by: Alistair Stokes
Follow: @alistokesrugby · @therugbymag