Premiership Shield Final: Stars of the Future
Europe's finest battled out at St. James Park over the weekend, but there was another competition that reached its climax, one packed with the stars of the future.
---
Away from the glare of the international rugby media and under the watchful eyes of slightly fewer spectators, another prestigious competition reached its own conclusion in Newcastle last weekend – the 2018/19 Premiership Shield. Introduced in 2003 as the RFU Premiership 'A' League and relaunched this season with the new Shield designation, this 12-team competition follows a two-conference structure in which each participant plays the other five teams in its respective conference twice – at home and away.
Two semi-finals see the two highest-placed teams in each conference compete for the Shield final, held at the home ground of the team with the highest overall ranking. Despite a disappointing season in the senior league, Newcastle Falcons' second string topped the Shield table with 44 points from 10 games, confirming them as the host for Monday's final against Saracens Storm who, with 41 points, narrowly beat Exeter Braves to the winning spot in the southern conference.
Like the Premiership Rugby Cup, the Shield was conceived as a proving ground for emerging academy-level players, earning them valuable competitive game time alongside more experienced team-mates. The timing of Shield matches – usually on a Monday night – means that senior players weary from a Premiership or European fixture are likely to be overlooked in favour of fresher, and typically more junior, personnel from teams' wider squads.
So it was in this spirit that both Newcastle and Saracens named teams for Monday's final stocked with an exciting mixture of younger talent and more established stalwarts. Saracens, renowned in club competitions for the depth and resilience of their squad as well as the ferocity of their game, dispatched a number of younger stars including England U20 fly-half Manu Vunipola, the pacy Rotimi Segun on the wing and incipient powerhouse Joel Kpoku in the second row, another U20 player not unfamiliar with senior competition having featured in four Premiership games this season for Saracens.
Under the direction of academy coach Adam Powell – once a Newcastle Falcons player himself – Storm balanced its youth with the likes of Tongan number eight Sione Vailanu, the capricious Ben Earl at openside flanker, and 26-year-old Christian Judge at tighthead, a Cornish Pirates player who has made a bold impact while on loan to Saracens this season before he makes a permanent move to Bath in July.
Licking their wounds from a disastrous Premiership season which saw them drop to the RFU Championship, Newcastle Falcons nonetheless assembled an equally exciting 'A' squad in the hands of academy manager Mark Laycock. Playing a very different style of rugby to their senior counterparts, Falcons, who have never made the final of this competition, have enjoyed runaway success in the Shield this season, delivering convincing away wins over Northampton and Leicester as well as decimating Sale 73-5 at Kingston Park and seeing off Exeter in the conference semi-final with an equally impressive victory. Falcons would be hoping a victory here would be a cherished consolation for the bitterness of relegation.
Senior players in Falcons' starting XV included the talented but underrated Tim Swiel at fullback, fully-fit Rodney Ah-You at tighthead and Brett Connon, their cool-headed and creative fly half who has enjoyed an unexpected but deservedly higher profile this season after the untimely incapacitation of Joel Hodgson. For energetic Portuguese international Pedro Bettencourt, the Shield final would be the midfielder's valedictory game for Newcastle before he departs for French Pro D2 side Oyonnax this summer.
Playing alongside them were some of the north east's most promising young talent – Adam Radwan, unstoppable when unleashed and enjoying a run of sensational form, started on the right wing opposite England U20 fullback Josh Hodge, stepping in here at 11 in place of Zach Kibirige who has himself made quite the impression this season. Jamie Blamire, customarily a hooker, showed his impressive ability as an all-rounder with a starting spot at blindside flanker; at only 21, he has a great future ahead of him and Newcastle will no doubt be keen to hold on to him as they look to consolidate their Championship squad around younger players of Blamire's calibre.
In the event Saracens made the start they would have been hoping for after a knock-on by Simon Uzokwe in the first phase of the game found its way across the field and ultimately into the hands of Vailanu, picking off a ruck and offloading well to Whiteley for the first try of the game. Whiteley's contribution here was a sign of things to come as the scrum half, clearly benefitting from his position as Saracens' third-choice nine, would be one of Storm's most effective actors throughout the game.
Both teams were unfortunate to lose a player each to injury within minutes of the kick-off, Falcons' Exeter-bound Will Witty making way for Tevita Cavubati while Saracens' Dom Morris had to leave the field with a finger injury to be replaced by Charlie Watson.
Yet this early disruption was no obstacle for a Saracens team quickly dictating the tempo of the game, some intelligent support play from Whiteley and a well-timed offload putting the ball into Kpoku's hands for their second try within five minutes.
Falcons struggled to establish themselves in the first quarter, Storm's defensive speed repeatedly stifling any attempt at attacking play, and after a period of bulldozing around Newcastle's 10 metre line, Whiteley again showed his capability with a perfectly-judged miss-pass in front of the defensive line to find replacement centre Watson who took the score to 0-21 after barely more than 15 minutes.
The Newcastle men began to find their own pace as the first half progressed, Josh Hodge demonstrating his potential through a series of brilliantly-executed kicks for touch. 30 minutes into the game, an impressive break by Ben Stevenson saw Falcons put their first points onto the board as the rampaging centre slid the ball into the hands of Blamire who took the ball over the line.
Falcons looked as though they would get their second try just before the break as some sneaky footwork by fullback Swiel, followed by a blazing 50 metre break, led to Uzokwe, chasing a chip from Connon, being penalised for a tackle on Matt Gallagher which referee Richard Houghton judged to have been in the air, to the consternation of the crowd.
Returning to the field after half-time with a 14-point lead, Saracens showed no signs of relaxing their hold on the game. Once again exerting heavy pressure on Falcons' defence, inside centre Tom Griffiths did the hard work with a powerful line break before a perfectly-timed offload allowed Rotimi Segun to dot the ball down.
Segun, like Radwan, offers a triple threat on the wing – strength, agility and speed. But while Saracens were clearly well-prepared for Radwan, who found himself shut down by three defenders whenever the ball came his way, Newcastle struggled to contain Segun. Whether a reflection of the defensively more junior Newcastle backs being unable to cut off Saracens' blistering charge, or Falcons' less potent attack allowing Storm to commit far fewer men to defence, the Segun-Radwan match-up fell very obviously in Saracens' favour on this occasion.
Griffiths, meanwhile, would claim a try of his own five minutes later after the ball, taken to the line by prop Thompson-Stringer in a powerful maul, somehow found its way into Griffiths' hands under a pile of bodies for the grounding.
Falcons, though, didn't yield to the escalating scoreline and worked hard to keep themselves in the game. Saracens' Griffiths, surely a contender for senior rugby, made what looked to be an unopposed break for the try line late in the third quarter but was stopped inches from goal by Adam Radwan, making a cover tackle and showing in the process that his electrifying pace isn't reserved solely for attack.
Radwan's work was ultimately in vain though as another period of muscular phase-play from the men in red led to Saracens' seventh try, Kpoku distracting Newcastle's defenders with a clever dummy line allowing the trenchant Whiteley to play his own ball off the ruck and go over unchallenged.
Falcons, playing in customary black, once again managed to exert some pressure of their own as the 60-minute mark passed. A barrelling line break by replacement Santiago Socino, a hooker by trade but at this point playing at flanker, put the ball into the hands of Brett Connon, showing his own class with an audacious looping pass over three other Falcons players to find Glen Young on the right wing who crossed the line for Newcastle's second try. Scottish lock Young was one of Falcons' most impressive contributors in this Shield final and will be a loss to the north east after he makes the switch to Harlequins in the summer.
As in the first half, Newcastle were ultimately unable to dominate possession and as the game entered its last 10 minutes, Saracens sealed their triumph. A well-intentioned attacking chip from Ben Stevenson bounced cruelly into the hands of Matt Gallagher for try number eight, and in the closing seconds Saracens turned the ball over to allow Watson, buoyed by a generous overlap as Falcons scrambled to reorganise themselves, to finish the job with a 14-55 scoreline.
This was a well-earned victory for the Saracens but despite coming only two days after the senior team secured one of the game's biggest prizes at St. James' Park, the Shield was very obviously an important moment in the life of the north London team. Director of Rugby Mark McCall and owner Nigel Wray – presumably still feeling the elation of European domination – nonetheless both made the trip to Kingston Park to see the more junior members of their impressive squad add another piece of silverware to a well-stocked cabinet.
If the Shield is a barometer for the strength of tomorrow's English Premiership, then Saracens and Newcastle can both feel confident about the seeds they are sowing and the long-term capability of their respective teams. Others like Sale, finishing towards the bottom of their respective conferences, might wonder whether they are building the right kind of platform for sustainability. The likes of Gloucester and Northampton, though, may well find another source of confidence, comforted by the fact that they have been able to restock injury-ravaged senior squads from within their own academies and still find themselves poised to compete in Europe next season.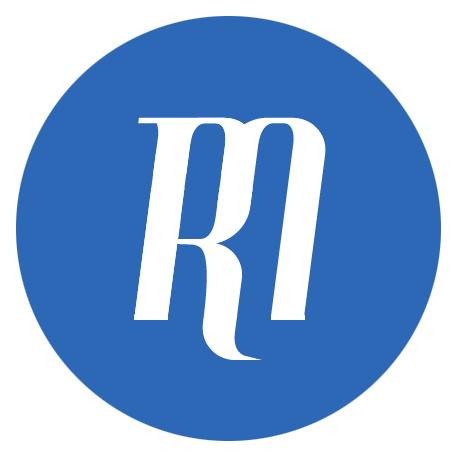 Filed under: Gallagher Premiership, Newcastle Falcons, Saracens
Written by: Edward Potter
Follow: @JontyUpNorth · @therugbymag