Gallagher Premiership
,
PRO14
,
French Top14
,
Super Rugby
,
International
,
Australia
,
New Zealand
,
South Africa
,
Exeter Chiefs
,
Montpellier
,
Saracens
,
Stade Toulousain
,
Wasps
Rugby Championship stars promote value of European Sojourns
The abridged 2019 Rugby Championship has come to an end and the Springboks are champions for the first time in a decade, with the All Blacks falling short of the final hurdle to a resurgent Wallabies outfit. Among these successes, returning European-based stars that make the point of difference, advocating the positives of the northern player drain.
---
The en-mass shifting of Southern Hemisphere talent to the English Premiership, French Top14, Japan's Top League and the multi-nation Pro14 has done more than its fair share of damage to the professional game in the Southern Hemisphere. South Africa in particular has suffered with the huge migration of top stars and wider Super Rugby squad members alike flooding across to the other side of the equator. Take a look at the prevalent international teams in the northern hemisphere, it won't take you long to find swathes of South African and New Zealand-born talent.
Australia suffer fewer departures than their fellows, but still a healthy portion of their top talent trading sandy shores for the cash-rich opportunities that promise to make the most of what is a short professional career.
Many circles regard the player drain as a slow, fatal poison for the game in the south, with the rand, AUS and NZ dollar simply unable to compete with the pound and euro. While this concern possesses plenty of truth, successful Rugby Championship campaigns for South Africa and Australia have helped to sell the considerable upside to seeing players head for pastures anew.
The Wallabies may have been handed a considerable advantage against the All Blacks after Scott Barrett's 39th minute red card, but the performances of Kurtley Beale, Nic White and James O'Connor had already put Australia in a position to contest the match even with a full 15-man All Blacks side, having been one point ahead and attempting to kick down the door and force Michael Hooper over to the left side of the uprights.
All three returned stars left Australia with their international careers dead in the water. White joined Montpellier in 2015 after missing out on the World Cup, while Beale joined Wasps the following year after a number of off-field incidences that fell afoul of tabloid headlines. Like Beale, O'Connor also found himself in hot water following off-field indiscretions in 2013, going on to bounce between London Irish, Toulon, back to Australia with the Reds, back to Toulon again (where there were further indiscretions) and finally with Sale Sharks.
Once O'Connor settled with Sale, he played his way back into form and seemed to rid himself of the 'bad boy' stigma under no-nonsense head coach Steve Diamond. White, after moving to Exeter Chiefs, went on to be one of the most consistent scrum-halves in the Premiership, helping to steer the ship of one of England's two club giants while young fly-half Joe Simmonds learned the ropes. Beale became an instant hit at Wasps as a fullback, and was the first of the three to be lured back to Australia by Cheika in 2017. All three men headed north on long-haul flights as nearly-men and have come back to establish themselves as likely pillars of their national side. Most recently, O'Connor wowed Australian fans with an exceptional display at outside centre alongside star midfielder Samu Kerevi, operating as a playmaking thirteen and even displaying some Fiji Sevens-esque offloading skills to send winger Reece Hodge for a 40m score.
For the rainbow nation, Faf de Klerk is another man to have revived his international career while operating out of Sale's AJ Bell Stadium. The nuggety scrum-half left the Lions in Johannesburg in 2017 as a player equally as likely to strike a deadly blow to his own team as his opponents. Like O'Connor and White, Faf learned to cope with the exaggerated tactical demands of the Premiership, when compared with Super Rugby, and struck up what must be close to the perfect balance of game management and off-the-cuff moments of potential magic.
Like Beale, reinstated Springbok fullback Willie le Roux also played himself back into a starting role for his national side while wowing fans at the Ricoh Arena, breathing life back into the game that had become error-strewn and stagnant in his final few years playing for the Cheetahs and Sharks. Le Roux and de Klerk have since been joined by Northampton Saints' try-happy scrum-half Cobus Reinach, the terrifying Toulouse pairing of wing/fullback Cheslin Kolbe and lock/blindside Rynhardt Elstadt, and Montpellier's utility back Francois Steyn, the latter of whom has been an instant hit at inside centre from the bench as a heavy hitter and highly skilled ball player.
Much in the same way we in the northern hemisphere heap praise upon those rare players that make the pilgrimage south to play for their development and/or love of the game, it's time we recognise the value in southern hemisphere players heading north not only for the money, but for the fresh start and growth of their career.
Saracens' gargantuan lock Will Skelton is another fine example of a man that left his nation while struggling to make the cut only to join a Northern Hemisphere side and revolutionise himself. Only in Skelton's case, Cheika's lure was not strong enough to see him part ways with his new rugby family.
Of course, not all players that sign lucrative deals on the other side of the world are doing so to better their international careers. Some are simply heading somewhere to be better compensated for the skillset they currently own, and that's just fine. However, these are not the folks we are focusing on, but are the players that cause the most damage to the clubs they are leaving purely by their sheer numbers. No, it is the O'Connors, de Klerks and Beales we must commend and recognise.
While Super Rugby is an all-out attacking competition that places less stress on defence and territorial advantage, European rugby is a slower, chess-like brand of rugby that forces otherwise running rugby-happy players to check their animalistic attacking instincts and challenge the lengthier, strategic portion of their brains.

There is also the obvious aspect of heading to different cultures to grow as an actual human being away from the pitch, which can do wonders for those like Beale and O'Connor that suffered their time in the headlines for all the wrong reasons.
These Australian and South African stars are showroom models of what a move to the northern hemisphere can do for those players looking for a way back to the top. While it is a far easier undertaking for players joining leagues with far higher playing abilities, there is perhaps a case for more Premiership, Top14 and Pro14 players searching for lesser paid opportunities in Super Rugby to reinvigorate their rugby careers; much as former Gloucester wing Henry Purdy is currently doing with Otago in the Mitre10 Cup in New Zealand.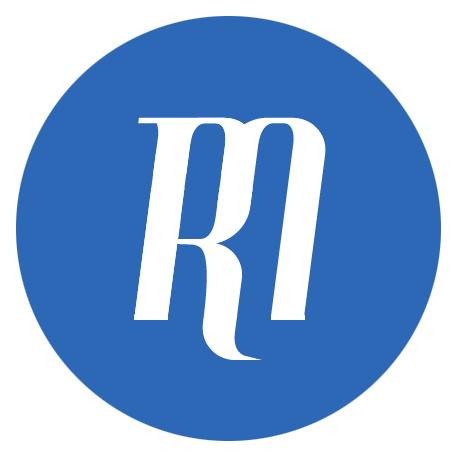 Filed under: Gallagher Premiership, PRO14, French Top14, Super Rugby, International, Australia, New Zealand, South Africa, Exeter Chiefs, Montpellier, Saracens, Stade Toulousain, Wasps
Written by: Alistair Stokes
Follow: @alistokesrugby · @therugbymag