Taking Stock: 2018/19 Premiership Success Stories
In a season that has seen one of if not the most dramatic relegation battles in history, see the top two sides rise to near-untouchable levels, The Rugby Magazine takes stock to detail the success stories of the 2018/19 Gallagher Premiership season.
---
It has been far from a vintage year of Premiership Rugby. Many a side found themselves found themselves fighting to keep their heads above water. With Leicester Tigers and Wasps standing as this year's prime examples, displaying flashes of excellence on occasion, only to pair it with the sour taste of varying levels of capitulation from September to May.
Fortunately, for all of this year's Tigers and Wasps, there has been no lack of Saints or Bears. The Rugby Magazine takes a look at this year's biggest Premiership success stories and the men that led their charges from ashes to exaltation.
Northampton Saints
In Chris Boyd this year's final playoff qualifiers managed to acquire a startlingly fast-acting remedy to the afflictions that plagued Jim Mallinder's side over the last two years.
Under the tutelage of the former Hurricanes and Cell C Sharks boss, the 2014 Premiership Champions have been completely transformed, without the need of ripping out Mallinder's squad root and stem. Where before mercenaries and past-their-best hands propped up their side, they now boast one of the most successful pathways from the academy to the first team in the country.
Rory Hutchinson, James Grayson, Alex Mitchell and Lewis Ludlam steal the spotlight, and quite rightly, but we must address their unsung compatriots. Fullback come fly-half George Furbank and the astoundingly solid 21-year-old tighthead Ehren Painter stand among the unsung matchday regulars, while 20-year-old outside centre Fraser Dingwall and 21-year-old winger Ollie Sleightholme (son of 12-time capped England wing Jon) sit in the outermost fringes, just shy of a few more kilograms and a sprinkling of laugh lines.
But without a shadow of a doubt, the unsung hero of Northampton's rising youth comes in the shape of the prodigious 123kg, 22-year-old second row Alex Moon. Built in the Dave Attwood frame, the longhaired lock has been nothing short of colossal in Northampton's engine room. And in his breakthrough season is showing ample scope for improvement.
Within the game plan that Boyd and attack coach Sam Vesty have both described as "a game of space" as opposed to the "game of contact" the majority of European sides employ, it very much feels like Super Rugby has come to the Gardens, with the added edge of a Premiership starch.
Harlequins
While James Lang's 80th-minute penalty at the Ricoh Arena and Harlequins' playoff ambitions simultaneously fell painfully short in round 22, this final moment of their 2018/19 season far from exemplifies Quins' journey in Paul Gustard's first-year reign.
Having taken over from John Kingston last summer following a tumultuous season for the 2012 champions that saw the former Director of Rugby sacked, Gustard went about instilling the hard defensive edge we have so often seen from both Saracens and England during his time in charge of both side's defence. An edge that would rebalance the scales in Harlequins' favour.
The sheer fact that Gustard took a side that sacked their leading man after a tenth-placed finish - equal on points with eleventh placed Worcester – to falling just shy of a semi-final through the number of games won – having equalled on points with Northampton - speaks volumes. His first role atop the coaching ladder has profited a level of success few would have predicted. Additionally, the mass changes to their playing squad set to take place over the summer suggest he did so with a squad well away from his own desired design.
The question mark lingering above both Gustard's and Harlequins' heads next season concerns the disruption of welcoming 12 new faces while saying farewell to 17 old ones.
Bristol Bears
He did it with Connacht, and he's doing it with Bristol. Former Samoa and Northampton number eight Pat Lam seems to have the magic touch when it comes to coaching Northern Hemisphere sides; having been let go by Super Rugby side the Blues in 2012.
In a three-year period, Lam took Connacht from the dogleg of Irish provincial rugby to Pro12 crown. With the men in green making their way to the top with an expansive and thoroughly entertaining game heavily reliant on a high standard of ball skills.
Now in his first year as a Premiership coach Lam has taken the Bears, so often the source of relegation/promotion fodder year on year, to a ninth-placed finish, five points off the final playoff contenders Northampton.
Arguably the most impressive aspects of Bristol's campaign under Lam is the regular absence of their star signing, the million-pound man Charles Piutau. The All Black fullback succumbed to three significant spells on the sidelines this season with hamstring, shoulder and calf issues. While we have scarcely seen the antics Piutau performed for Premiership rivals Wasps during the 2015/16 season and Ulster between 2016 and 2018, it's hard to say Bristol have struggled without him.
Like Boyd's Northampton, Lam's Bristol enjoyed a hugely successful season with an array of youngsters at the helm. 22-year-old Andy Uren and 21-year-old Harry Randall have shared the nine jersey and have stood shoulder to shoulder with some of the best in the league. 22-year-old Welsh standoff Callum Sheedy has well and truly ousted Irish international Ian Madigan from the ten jersey, while centre come fullback Piers O'Conor has stepped up to the mark in the absences of Will Hurrell and Piutau when called upon.
While Bristol are still some way off a comparable number of academy graduates in their first-team to Northampton, Lam's savvy recruitment has filled the gaps. Former Leicester hooker Harry Thacker, Gloucester and Scarlets academy openside Dan Thomas and 26-year-old Samoa skipper and second row Chris Vui have been some of the side's most influential forwards. A trio that has undoubtedly commanded wages dwarfed by their on-field offerings this year. When it comes to value for money, Bristol have come as close as possible to hitting the nail on the head.
Adding to Lam's early success as one of the most convincing promoted sides the Premiership has seen are the substantial signings of Wasps number eight Nathan Hughes and former academy product Dave Attwood in the second row.
Both of who are in possession of 20+ England caps and finished the season in commanding form.
Lam and Bristol are yet to reach the same heights as either of Boyd or Gustard's sides, such is the gulf between the Championship and the average Premiership team. Nor did he hit the pre-season target of securing Champions Cup rugby. But going by his impressive Premiership incursion following promotion, track record and incoming signings, the sound of Bristol's potential can to be heard from one of England's biggest rugby cities is magnetizing.
A second Premiership season for these three coaches will serve as the litmus test for their new-look sides. With the usual hangover sure to follow the World Cup looking likely to trouble Exeter, Saracens, Bath and Leicester Tigers, our three success stories may well enjoy booming second periods.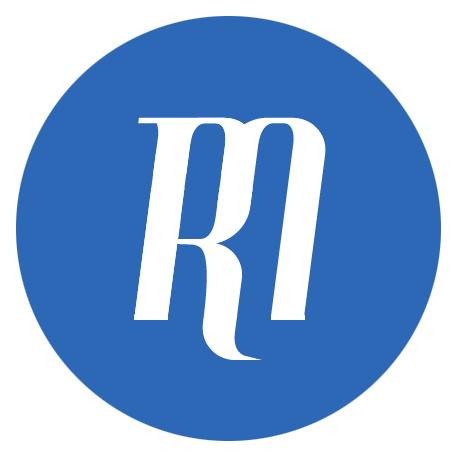 Filed under: Gallagher Premiership, Bristol Bears, Harlequins, Northampton Saints
Written by: Alistair Stokes
Follow: @alistokesrugby · @therugbymag