Match Analysis: Wales vs England
The Welsh Dragon roared and the Red Rose wilted at half-time in Cardiff earlier today and Warren Gatland's men stood tall on home soil to bring Eddie Jones' charges to a shuddering halt. But how did it happen? We take a closer look.
---
What a difference a week makes, 168 little hours… The Welsh Dragon roared and the Red Rose wilted at half-time in Cardiff earlier today and Warren Gatland's men stood tall on home soil to bring Eddie Jones' charges to a shuddering halt. But how did it happen? We take a closer look.
Before the traditional nerves that come hand-in-hand with a trip to the Principality began to rise mid-week, most English fans in the pubs, clubs and on social media regarded this weekend's clash as merely a formality in the path to a second Grand Slam under the current regime.
Wales had flattered to deceive in wins over France and Italy while England romped to world class victories - at first glance – over tournament favourites Ireland and the consistently inconsistent French. The backrow balance was settled, Owen Farrell stood tall and a new midfield of Henry Slade and Manu Tuilagi was nothing short of stunning, while Jonny May had amassed an almost cult-like following after tales of poultry proclivities were mixed with predatorial form following four tries in two games.
If we played a 40-minute game, this year's narrative would have remained much the same. With a powerful showing from the England pack (despite the absences of Mako Vunipola and Maro Itoje) an impressive kick and chase game and a sneaky try for English rugby's hottest young talent Tom Curry, Jones' charges held a relatively healthy 3-10 lead at half-time.
The much-maligned cliché of 'it's a game of two halves' came in to full effect today, with the Welsh growing into the game by upping intensity and accuracy while England became nonrespondent, lacking the clarity to vary their approach. Ironically, the latter concern was one of the many areas the visitors were praised for earlier this month.
A lack of discipline and an inability to react to Wales' remarkable display of precision pressure and an unrelenting desire to win were the true storylines in Cardiff.
England's kicking game did not profit the success garnered against the Irish and the French, and an inability to identify new areas of the game and maintain their own high levels of exactitude will ruffle the Rose's petals this week.
The signs that followed Wales' 2018 Six Nations campaign hinted at a drop-off in attacking accuracy for the Welsh, with the Scarlets-inspired game plan that put the Scottish to the sword in Cardiff last year showing no signs of returning in their successive November period. However, the classic Welsh grit we have come to know under Gatland came back to the forefront of the side's performance, with a smattering of 2018's attacking flair rearing its head from time to time to keep their fiercest rivals on the back foot.
Wales' ability to display resilience in the face of one or two gut punches, such as Curry's 27th minute score, and faith in the game plan was repaid with the sweetest of scalps and when all are fit, consistency will be one of the few significant challenges threatening a successful end to the Six Nations and a promising World Cup campaign.
But what of England? Has Eddie Jones' moment in the limelight this year been and gone with nothing but failure in sight should England follow their current path? Many vocal supporters may believe so, but the fire alarm should remain intact for now.
While the praise directed in Wales' direction for sticking to their game plan is much deserved, Jones' matching decision-making has come under early fire. Accountability must be laid at the feet of the players this week. With their kicking game profiting little to no success on the scoreboard, Farrell and co failed to simultaneously cope with the Welsh pressure and redirect their energies onto new areas.
It has been well documented that the England coaching staff have been encouraging their players to problem solve on their own and Jones would have been ill served to abandon this principle in a moment of panic while three points behind with eleven minutes to go. Equally, clamour for a turn to the bench to see the explosive talents of Ellis Genge and Dan Robson up the tempo would have been an unattractive prospect to a coach strategising ways to eradicate instability in the pressure cooker that is the Principality.
The slow creep of indiscipline and errors into England's performance were mirrored in their Dublin victory three weeks ago, with the difference between victory on that day and defeat today being the reaction of their opposition. Following the highs of their 2018 season, Ireland failed to go to the well and yield the type of reaction Wales produced today whilst trailing their opponents.
The absences of Mako Vunipola, Itoje and perhaps even the experienced Chris Ashton from the bench were missed from England's on-field leadership group today. It would appear early tournament performances painted an exaggerated picture of where this England side currently lie. But the 2017/18 season's pitfalls and disappointments were addressed in emphatic fashion this year and the inflexibility of England's game plan today could experience a similar identification and resolution in the lead up to the World Cup in Japan next year.
With only Courtney Lawes hitting the 30-year mark in England's team, in comparison to Jonathan Davies, Hadleigh Parkes, Alun Wyn Jones and Ken Owens for Wales, there is plenty of room for maturation within this England squad; a crucial step if they hope to eradicate capitulations as suffered today.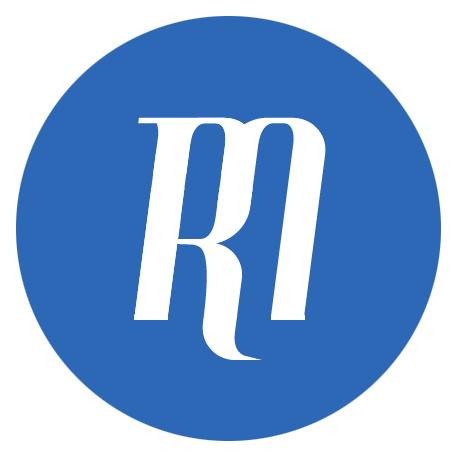 Filed under: International, Six Nations, Match Analysis, England, Wales
Written by: Alistair Stokes
Follow: @alistokesrugby · @therugbymag