Our Lion Cubs
We take a look at some of the outside bets for inclusion in the Lions squad for next years tour.
---
A few weeks after the Six Nations, I sat down and very quickly scrawled out a Lions match-day squad. I found it a few days ago, and looked it over – and didn't make any changes.
I realised that there is still far, far too much rugby to be played for a proper Lions prediction to be made – but for the interests of accurate record-keeping here it is below:
Mako Vunipola
Ross Ford
Cian Healy
Alun Wyn-Jones ©
George Kruis
Maro Itoje
Sam Warburton
Billy Vunipola
Greg Laidlaw
Owen Farrell
George North
Robbie Henshaw
Duncan Taylor
Anthony Watson
Stuart Hogg
Rory Best
Alisdair Dickinson
Dan Cole
Richie Gray
Jamie Heaslip
Danny Care
George Ford
Leigh Halfpenny
Not all of those choices were based on Six Nations form, for obvious reasons. Exactly what powers I thought I possessed then in terms of predictions I don't know, but apparently I have a lot of faith in some players who didn't really click back in the distant past of those heady Grand Slam days.
So instead of this article being a player-by-player justification of a line-up that no one will agree on at any point, even if we head into the final test having won the previous two, I am going to talk about those fringe players who I think might just make it into the squad – the kind of player we will all be rooting to see in there, for one reason or another.
Matthew Morgan (Wales)
I can never quite get past the comparisons that people make in sports journalism – tick a few boxes about appearance and position and suddenly they are "the new insert player". So on that note I won't mention Shane Williams. Ahem. Morgan is relatively diminutive for an international back these days, has electric pace and incredible courage – his moving from Bristol to Cardiff is a real loss for the English Premiership, and even more so for Brizzle. He has that intangible and irritatingly unquantifiable ability to turn a game around, and an aura that makes you feel like you are watching a slinky 70s winger glide over in rich black and white to score against the odds in some legendary test. Morgan runs from deep with the ball, and scythes through defences with ease, happy at fly-half and happy at fullback. Whilst the last Lions tour was rightly about the victories, the discovery story was the inspired decision to choose Stuart Hogg, who must surely be the favourite to start, in the touring party – will we be talking excitedly about Morgan this time next year?
Peter O'Mahony (Ireland)
You get the feeling that playing against Peter O'Mahony is terrifying. He would snap his own leg if it would help Ireland win. He isn't the fastest, he isn't the strongest, but he is 100%, Grade A, certified hero. He is utterly dedicated, and utterly fierce at every breakdown and every lineout. The most impressive thing about O'Mahony though, is that his arsenal for turnovers is so varied. A lot of excellent turnover aficionados are particularly proficient at winning the ball in one way. O'Mahony may not make as many turnovers as someone like George Smith or Richie McCaw, but he can steal a lineout, choke tackle the opposition into a scrum, win the ball on the floor and send a side backwards in the tackle. He is an on-field leader, and would be a potential mid-week captain. He deserves the call-up for sheer grit if anything else.
Matt Scott (Scotland)
Matt Scott was mentioned now and again during the summer of 2013. While the Lions were battling for victory in Oz, Scott was making a real name for himself in South Africa with Scotland. Matt Scott was mentioned now and again because people were asking why he wasn't with the Lions. Hopefully Scott will form part of a resurgent Gloucester side, and show that form again in the 2017 Six Nations. The difficult thing is that centre is going to be a strange and muddied selection area – from England, whoever is in charge will have to work out where to play Farrell, and whether Joseph and Tuilagi should go, from Ireland the question is whether Payne is a centre or a fullback, and if Henshaw is ready (he is) for a Lions tour, from Wales whether Roberts still has it in him and whether Davies can rediscover his abilities. Does Matt Scott fit into this? Well, potentially the centre partnership could be "Super Dunc" Taylor and Scott, at outside and inside respectively. Either way, we would put good money on Scott making it into what should be a belter of a midweek side.
Jamie George (England)
If Dylan Hartley wasn't captain, would he be starting ahead of George? Well, yes, probably, based on Eddie's attitude towards captaincy and selection, but it is a debate that could rage on. The reality is that neither is necessarily better or worse than the other, but they are two very different types of player, and whilst England have need of Hartley's edge and aggression, the Lions can find that from other players who may well have a better claim to a starting jersey than Hartley – Alun Wyn-Jones, Cian Healy, the seemingly ageless Gethin Jenkins… who knows? George is a very special player. He scores tries just when you need him to, he has excellent pace, his work rate is exceptional and off the field he is widely regarded as a pillar of the Saracens community. He is a trustee of their very successful Sports Foundation – and while this won't help him get picked to start, his attitude might go a long way to helping him get selected for the touring party out of a sea of talented Northern Hemisphere hookers.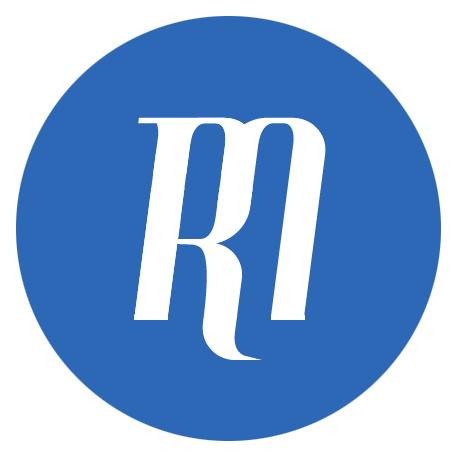 Filed under: British & Irish Lions
Written by: Peter Randall
Follow: @uxbridgewolf · @therugbymag