Derby Days: Ewels and Joyce on the opening West Country battle
Rejoice! Domestic rugby is back, and the first game of the season is the perennial West Country derby between Bath and Bristol. Join us as we look forward to the game with Joe Joyce and Charlie Ewels.
---
Rejoice! Domestic rugby is back.
It's time to head down to our local Premiership sides at the end of a tiresome working or school week and unashamedly scream a shout. It's time to try your hardest not to inflict too much residency bias upon your fantasy sides while praying your team's Rugby World Cup absentees don't cost your side a victory during the early season rounds, while hoping your bitter rival's World Cup stars see their teams come apart at the seams.
The game is set to feature former long-serving Bath lock Dave Attwood, who returns to his city of birth ten years, three clubs and ten England caps later. There's the 147-cap Welsh pairing of Jamie Roberts and Rhys Priestland for Stuart Hooper's Bath, while out of favour England number eight Nathan Hughes is set for a fresh start in Bristol colours under the popular Bears boss Pat Lam.
Ahead of this mouthwatering season opener, in a repeat of last year's curtain-raiser, Ali Stokes spoke to Bath's Charlie Ewels and Bristol's Joe Joyce, two young second rows set to clash tete-a-tete at Ashton Gate this evening.
Both men are well aware of the fixture's history and emotion today's West Country clash will provoke within their fan base.
"It just seems to mean more to your friends, your family, teammates and fans," Joyce said when asked about the meaning of this evening's game. "You feel like you've got a responsibility. Especially with this season because there's been a massive build-up throughout the pre-season. All that time thinking about the Bath game. So that build up a bit more attention, because you're not just doing it for yourself, you're doing it for the whole city, it feels like."
"The players can get a feel from the fans," Ewels said. "You speak to people around the town or if you've got family members in the area, there is definitely that added edge. It comes in the Bristol week, it comes in the Gloucester week and with Exeter. There's actually something a little bit more than makes you want to win those games. You want to deliver that game plan and play really well. But actually, there's more to it than that.
"When we step out on the pitch and pull the Bath badge on, it represents more than just ourselves. Some guys are hugely motivated by their family in the stands, for some guys it's growing up in the city and the heritage and everything that comes with the badge and the club, and for other guys it will be for the fans. Everyone will have their different motivations, but ultimately all of us, when we step on the pitch with a Bath badge, we are representing the city, we're representing all the fans."
Much like their supports tonight, Ewels and Joyce will face the added emotions of both their first Premiership game of the season and the added edge that only a local derby can provide. Unlike the fans, however, they face the challenge of switching at lightning speed between cool-headed in decision-makers and full-charged, red-blooded tight forwards in the contact area.
"People always ask whether we can hear what fans are saying," Ewels said. "But you can't because your ears are focused in on what the guys are saying around you and what's happening on the pitch. But you can definitely sense and feel the energy levels.
"If the fans are cheering for you and supporting you and something happens that makes that energy level and noise lift, of course, it's going to lift you."
"That's where you've got to have the skill as a team to not let that stuff affect you, which is easier said than done. You've got to be mentally resilient enough and so nailed down in what it is you want to do and your game plan, that you don't let the occasion take over and you don't let your emotions take over and end up playing the crowd and all those things. That's the skill of it and it's easier said than done.
"If someone was thinking 'ok, I want to be the hero and do something for the team', with the best intentions of changing the game outside of the system by trying to make something happen, throw that pass or that offload they wouldn't normally throw. You could say maybe that they were maybe playing the crowd or letting the whole occasion get on top of them instead of staying really disciplined and staying on top of the things we want to do."
"I think the younger version of myself would have gone to games like this too emotionally pumped and forgot about my task," Joyce admitted. "But I think the important thing for me and the other guys around me is to get the outcome we want, and the outcome we want is to win the game. And that's the best thing to do, make sure we focus and stick to our game plan, make sure that emotional component doesn't make us go off-page. We need to make sure we stick to our task and not lead with our emotional heads to it."
As Bristolian as they come, Joyce holds fond memories of Bath-Bristol clashes over the years, both as an aspiring youngster and fully-fledged Bears player.
"I do. I remember Gareth Llewellyn scoring a try against Bath at Ashton Gate to win. And then obviously a more recent one, last season, getting the win in our first season back in the Premiership." The giant Bristol lock said. "That was brilliant. I was in the crowd in the Blackthorn end, I almost got a touch on it, they weren't too far away. I was sat with my down in the Blackthorn end right in front of where they scored. So yeah, that was a good memory."
A firm fan favourite and leader of Bristol's post-match victory tune - the Wurzels' Blackbird - Joyce relishes his boyhood club's rivalry with Bath, laughing with obvious pleasure when recollecting some of the classic mid-week comments he's received from fans in the build-up to tonight's game.
"It's not so much a 'good luck', it's more of a 'make sure you beat them' thing. "We wish you the best, but make sure you beat them.'
"It makes you feel like you've got more of a responsibility, which is good though.
"I was chatting to an ex-player not long ago, a guy called Phil Adams. I feel like, and he's also a second row from Bristol, I feel like I'm wearing his old shirt, that's his shirt. So it's up to me to go out there Friday and get involved, not to be outworked by my opposite number."
This time last year, Bristol announced themselves as a changed animal, literally, under Samoan coach Pat Lam with a chest-thumping 17-10 victory over old rivals Bath, a challenge the Bears will be desperate to repeat that Friday night after finishing just five points behind the Blue, Black and White in the season's standings.
With their Pacific Island World Cup stars back in the matchday 23 and the likes of Attwood, Hughes and All Blacks Charles Piutau and Steven Luatua, Bristol will hold high hopes of outclassing a Bath team bereft of England stars Sam Underhill, Jonathan Joseph and Anthony Watson. But, with current bragging rights after their 26-19 Twickenham victory the last time these two sides met and the grudge that will have festered over the last thirteen months following that season-opening defeat to the league's returnees, historical big brothers Bath will be ready to tear into their fellow West Country residents, England stars or no.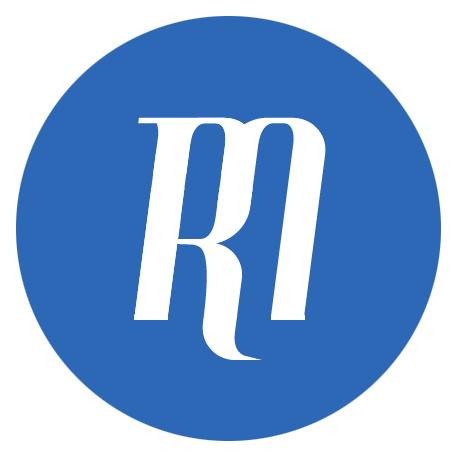 Filed under: Club Rugby, Gallagher Premiership, Bath Rugby, Bristol Bears
Written by: Alistair Stokes
Follow: @alistokesrugby · @therugbymag