The Nick Phipps Interview
Nick Phipps, the 70-times-capped Wallaby scrum-half is the latest arrival to Declan Kidney's multicultural patchwork London Irish squad. Speaking to The Rugby Magazine, the veteran halfback talks squad cohesion, grit and maturing his game with the Exiles.
---
In years gone by, the Premiership teams that dabble between the top league in England and the Championship - teams such as Bristol, Worcester, Newcastle and London Irish – have represented little more than an ensemble of sporting mercenaries.
South Africans passing through multiple northern hemisphere leagues in an attempt to escape the weakness of the Rand and Pacific Islanders hunting a contract the size of which they would have to become regular All Black squad members to enjoy are perhaps the most common of these marauding behemoths. While, like London Irish, you may find the odd American or other less-traditional nationality.
While each of these traditionally lower-table teams will all surely have enjoyed the diverse nature of their co-workers, the social blend rarely extended to on-field showings. The stark warning of London Welsh's rise and breakneck fall from grace following their promotion to the Premiership in 2014, at the expense of an underperforming Bristol Rugby team, is perhaps the most spectacular downfall in rugby's history.
Armed with the new signing of All Blacks scrum-half and 2011 Rugby World Cup winner Piri Weepu and a veritable deluge of flash new signings at the expense of roughly half the squad that secured promotion the previous season, London Welsh suffered the most embarrassing Premiership campaigns in history. Justin Burnell's side conceded an average of almost 50 points and seven tries per game, finishing with an astonishing singular league point by the end of the season.
The club subsequently went into voluntary liquidation in December 2016 and are currently attempting to recover while playing in the seventh tier of English club rugby.
While we cannot say how well the side may have faired that season had they simply retained the squad that secured promotion, the wholesale changes and influx of nomads with no familiarity with the club or its playing style clearly tanked an otherwise healthy-looking Championship side.
Ahead of their return this season, Kidney's Irish made clear their league intent with a host of star-studded changes, bringing in the likes of All Blacks try-scoring sensation Waisake Naholo, former Ireland fly-half Paddy Jackson and the Wallaby trio of lock Adam Coleman, tighthead prop Sekope Kepu and scrum-half Nick Phipps, to name just a few.
The sounds resonating from Reading bore dangerously similar resonances to those echoing out of Oxford (London Welsh's temporary Premiership home), from an outsider's perspective, at least. Sounds that this rugby writer had down as a precursor to a season as disappointing as the Exiles' last Premiership crusade; a nine-month stint that saw them sent straight back to the Championship while under the stewardship of former England lock and academy boss Nick Kennedy.
However, much like traditional strugglers (now league stars) Bristol Bears under Pat Lam, Irish are making the most of their squad diversity this season, seemingly transformed from the fractured team that struggled during the 2017/18 season, distancing themselves distinctly from the dreaded London Welsh template.
Speaking to Phipps, the latest of the Exiles' international arrivals, on a rain-sodden Monday evening that couldn't be further from the sunny Aussie climate he left behind while coaching Reading RFC, he paints a picture of an Irish squad that has learned to gel a group of 11 differing nationalities into one unit devoted to one another on the field.
Unwilling to allow their various origins to cause natural splits within the squad, a cohesive attitude towards defensive commitment is the cause of their early success this season, according to Phipps.
"Everyone knows how important defence is in the competition. If you've got a good defence then you know you'll be doing quite well at the back end of the year.
"Brad Davis [Irish's assistant coach and a fellow Australian] has put a lot of emphasis on that. Any defence coach can come up with systems, but it takes the players to really buy into it.
"That's what underlines that sort of grit and determination, the players' desire to do that for the player next to them.
"From what I hear there's been a real shift in mindset from last year's Championship into this year's Premiership squad about putting everything on the line for each other and enjoying each other's company, which will then transfer onto the field in those little moments.
"That's something that's really impressed me coming in, but the defence of the squad has been awesome in all but one game against Sale. The boys have defended the house down and it's not so much the systems or stuff like that, it's the scramble in defence, trying to get multiple tacklers in the tackle, being smart about our defensive penalties. That sort of thing really helps the team and builds confidence on the field."
And what does the veteran Test halfback believe the foundation of the Exiles' newfound defensive grit? "I think a lot of it is to do with building trust. The more time you spend together the more to get to know each other and the more you're going to be going the extra mile for them on the field – and off the field as well.
"It takes time. And it's nothing that can be really faked as well. You can't fake that sort of stuff, you have to be really genuine.
"You see a lot of players come from other clubs that had [psychological] walls up, they come here and begin to lower those walls and do those little things for each other. And that transfers when you're running out [onto the pitch] with them."
The former Waratah and Melbourne Rebel picks out longhaired Scottish openside, Springbok lock Franco van der Merwe and a fellow Australian in hooker Dave Porecki as the key senior figures driving the steely attitude Irish have displayed so far this season.
"They're the ones that talk about defence in the meetings throughout the week. Then it's probably that middle group of core players that are the most important people in the team. They're the first ones that are ready to go and seeing that type of thing develop throughout the squad is probably one of the main reasons we're doing pretty well at the moment – that sort of desire in defence."
While man-to-man commitment and a solid defence that denied the popular, ambitious attacking Bristol Bears outfit easy breaks through the midfield - instead forcing their tries vs a 14-man Irish team following Ollie Hoskins' red card into the wider channels – attacking intent is clearly near the top of Kidney's 'to-do' list at the Madjeski. Although, they are yet to make the most of their star All Black wing, a star-studded pack and the dual-playmaking axis of Stephen Myler and Paddy Jackson at 10 and 15.
As far as his own career ambitions are concerned, Phipps is clear that his current aims stretch no further than his commitment to his new club, conceding in an interview in The Rugby Paper last weekend that his international career is probably over - despite qualifying to play for Australia with more than 60 Wallaby caps to his name.
Contrary to his Test veteran status, Phipps claims to be most excited by the opportunity to learn a new way of applying tactical pressure on his opponents.
"It's really exciting, the way they play over here and the way that there's so much focus and emphasis on smart tactical kicking, married up with the ability to strike from anywhere," said Phipps, who turns 31 at the start of the New Year.
"I guess in Australia we've probably been a bit guilty of trying to attack from so many different parts of the field. But the big thrill I've been experiencing over here has been playing a bit of footy, but being smart enough to drop the ball into the corner, put the ball in behind the opposition and squeeze them.
"It might not come off or be evident at each point or off that one play, but building that pressure in two to three sets together and then getting the points is really satisfying, and something I'm excited to be a part of. It's probably something I haven't had enough of back in Australia.
"Like I said, we [Australians] like to attack from anywhere, it's that idea of running until we're forced to kick it away. One of the most exciting things about coming over here is the opportunity to learn things like that and be a part of a team that's so focused on that stuff, and gives you the confidence to go and do it.
"That is a huge shift in mindset from Australia and it's a lot of fun to be a part of."
Known as an obstreperous Aussie halfback keen to enjoy the traditional art of Australian sledging, often the cause of a round of handbags, Phipps' admiration of this more patient, tactically inclined English way of playing is perhaps an indication of his growing age. And while he may believe his Test career is over, the northern hemisphere influence on his fellow 2019 Rugby World Cup halfback Nic White and Springboks blond-haired tyro Faf de Klerk (to name just two) sparked otherwise flat international prospects.
With White enjoying a Test return as a 29-year-old and Will Genia retiring from "Test footy", there may yet be more to add to Phipps' Wallaby career should he play a key role in Irish's return to the top flight of English rugby.
London Irish's next challenge comes in the shape of a struggling Bath side at the Madjeski Stadium this Sunday, perhaps another on the list of big-name casualties on the Exiles' rise under the charge of a wily Declan Kidney and Les Kiss duo.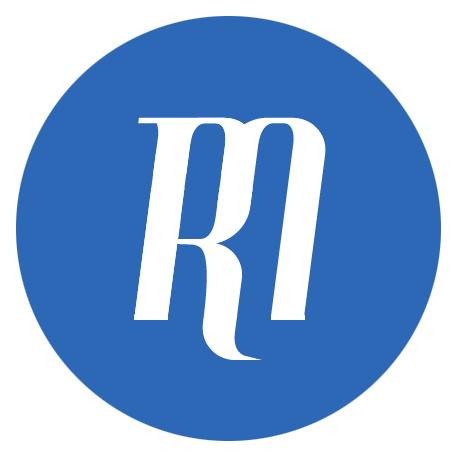 Filed under: Club Rugby, Gallagher Premiership, Australia, London Irish
Written by: Alistair Stokes
Follow: @alistokesrugby · @therugbymag