Lewis Ludlow on his favourite aspect of rugby, getting stuck at the top of a cherry picker and how he escapes
Gloucester's favourite son, Lewis Ludlow, may be known for his thunderous defence and no holds barred attitude on the pitch, but the 24-year-old revealed himself to be a calm, old head on young shoulders during his exclusive interview with The Rugby Magazine ahead of his injury return earlier this month.
---
The replay of that hit on Cardiff Blues star Gareth Anscombe during last season's Challenge Cup final that spread like wildfire, the odd suspension or bout of friendly handbags may paint Lewis Ludlow as a fiery young upstart, but given the opportunity to sit down with the 24-year-old, we learned Ludlow's true, country loving, gearhead nature.
After an extended period on the sidelines with a fractured hand over the last two months Ludlow made his return to fitness during the Cherry and Whites' 20-17 victory over Newcastle Falcons last weekend. A healthy 13 tackles and one turnover won during an hour-long return is as much any flankers could hope for after a month and a half stuck watching from the stands.
After revealing that his time sent rehabilitating and sitting out suspension had profited an increase in both body weight and speed, having set new personal bests in sprint testing, Ludlow admitted he admitted he could take or leave the bone-shattering hits, professing his love of a slightly different type of aggressive tackle.
In hand with his newly added speed comes the ability to shut down defenders space and time, revealing his favourite part of the game to be the satisfaction of putting a defender into the dirt well behind the game line, permitting Gloucester's groundhogs go to work at the ensuing breakdown.
Explaining his favourite aspect of his game, Ludlow said: "It doesn't even have to be that huge of a hit where they're driven back. We spoke a lot about changing that word of a 'dominant tackle' to a 'gain line hit'. If you can get up and take five metres off of them, they're already back there, it doesn't have to be a dominant collision.
"We don't really talk about it specifically, but we do have some people that are really good over the ball, whether that be centres, frontrows or guys in the backrow. So for me, it's that initial chop that enables people to get over the ball. That's the most satisfying part of my game."
The selfless nature of Ludlow's choice defensive skill will come as an attractive feature to Gloucester's South African head coach Johan Ackermann. The former Springbok strikes one as a coach to place great value on his troops' work ethic and individual role in the matchday squad's dynamic, working towards the greater good of the team's performance.
Although for all the good credit Ludlow will have acquired under Ackermann's watchful eye, he is well aware of the staunch competition in-house.
With England's Ben Morgan, Italy's Jake Polledri, South Africa's Jaco Kriel and fan favourite Ruan Ackermann, Ludlow is will never be found guilty of cruising along in life. The pedigree within the backrow Ackermann has amassed at Kingsholm has already chewed up and spat out a number of Premiership level flankers.
Going on to discuss this healthy rivalry within a hearty cohort of backrowers at Hartpury College - Gloucester's training base - each week, Ludlow explained why such stocks are a must within rugby union's attenuating modern landscape.
"Firstly, in any club you go to you've got to be ultra competitive to play in that position, and secondary, you've got to have six, seven or eight guys that can do it because of how attitional it is.
"Never at one time have you got all eight fit. We've gone from having three backrows fit last week to four or five this week, and then there's still two or three injured. It should be the hardest working position on the pitch, that's why you do get those injuries.
"The competition's good, obviously it brings out the best in people and it does give you that extra little mindset thinking that someone's just over my shoulder or if someone plays a good game you might be worrying about selection next week and that type of thing."
Indeed, such strength in depth was tested to the fullest extent earlier this season, with Kriel, Ackermann jnr, Polledri and Ludlow all ruled out during sizable chunks of October and November. With Freddie Clarke and 19-year-old Aaron Hinkley stepping up to the plate, and the return of Welshman Gareth Evans, Ludlow has seen yet further competition cultivated in an already highly voracious unit.
With the talk of international competitors vying for Ludlow's jersey, thoughts sway towards the much-debated question of the Gloucester product's international allegiance. Every year, the narrative of whether Ludlow will declare for either Wales or England at Test level is rolled out without fail, playing upon the modern landscape of dual internationals, project players and further such examination.
For all the debate surrounding Ludlow's Welsh qualification through his father's side of the family or his time spent playing within the English age grade system, he remains open to donning either the white or red jersey. Although, he concedes that the prospect of uprooting from Kingsholm to one of the four Welsh Pro14 sides is not a desire currently in the pipeline.
Explaining, Ludlow said: "I haven't really got any ambition to play rugby in Wales yet. I love Gloucester, it's where I want to play my rugby and you can see where we're going as a squad now, we're only going up. We've got the coaching staff and the squad to do a lot of good things this year and years to come.
"I'm happy to be here for the next couple of years and I can't see myself leaving Gloucester unless something serious happens or that [Wales] call-up does come. If it comes, it comes, it's not something that I've got to worry about at all. It's truly one of those things that it'll either be or it won't be and you can't control it so there's no point worrying about it.
"My aim is to play international rugby, whoever that's for is whoever wants to pick me, it's that type of thing.
He continued: "I can't say I've grown up supporting one or the other. Watching rugby with dad and granddad it was always Wales wanting to win, then if it were the other side of the family they'd be supporting England.
"I'm very grateful to have played for England u18s and selected for the u20s game. But if either one was to come around, either one asking would be a massive decision in terms of turning the other one down.
"But whilst neither are around, I'm happy for either of them to pick me. If you want to do it, then by all means, do it."
Changing gear from Lewis Ludlow the rugby player to Lewis Ludlow the man himself, we discover how the abrasive openside switches off away from the training paddock.
Born the son of a mechanic, he favours an active measure of rest, toiling away on his latest automotive undertaking or building structures for the land he purchased in a quiet village just outside of Gloucester, preferring the views of fields and the sounds of livestock to the hustle and bustle of Cheltenham, where the majority of the Gloucester squad reside.
While many professional players in their mid-twenties fill their evenings by either frequenting their local cities' social scene or plugged into Fifa or Fortnight, Ludlow has followed in his father's footsteps, preferring the wrench and the hammer to the keyboard and controller.
"For me, I bought a house out in the country with a few acres." He explained. "I like doing things with regards to building and that type of thing. We built a stable block, we built a garage, Dad's a mechanic so I spent all my years as a kid in a garage.
"I've just bought myself a [Land Rover] Defender, which I'm doing from scratch, a ground-up rebuild, converting to a V8 from a Range Rover. That's my kind of thing, I like to go home and sit and do that. Then the missus might be outside with the horses and the two dogs. It's just quiet, I can go out the way.
"All these lads are like 'you should live in Cheltenham, come and live in Cheltenham, we all live in Cheltenham'. But no, there's no interest in cities, it's out in the country where it's quiet and you can just get your head down.
"I've always wanted to live in the country. My mum used to live in Bedford, which is a hugely populated city, just people everywhere, I hated it. I used to go away to dad's and it was always better, there was always something to do. So I always knew what I wanted to do.
"Luckily I met a couple of friends down here, and the two best friends I have now are both 40-year-old blokes that are farmers. So they're the type of people that when I go home we're doing stupid things with tractors and trailers or that type of random stuff.
"We got stuck in a cherry picker the other day. We went up just to see how high it would go and got stuck up there. It's just silly little things like that, it just takes your mind completely off rugby. We could spend days on the tractor and there's not one bit of rugby mentioned.
"One thing I learned quite early on in my career is that you need that switch off. It's alright being here and being 100% tuned in and switched on to 'this is rugby, this is rugby, this is rugby', but once you leave you've just got to park it.
"Otherwise you've lived your life in, one, fear, and two, just worrying, 'have I done this wrong? Have I done that wrong? Am I going to do that? Am I going to do this?' There's always a silver lining somewhere, I'll go and sit in the garage for an hour and relax."
"It's [Ludlow's defender] going to take a few hours, days, years probably and a whole lot of money I could have spent elsewhere, but it'll be nice when it's done.
"I was looking at another one the other day and the other one I've already got is still in a thousand pieces, if not more. I was going to look at it and missus said, '… you can't do that'. So I quickly went '…. ok, I won't do it'.
"I'm sure it will be alright if she bought another horse home, but another defender might be… not good."
Finally, after revealing his partner warned him off purchasing a second Land Rover and beginning a second ground-up build while his current motor still lies in thousands of pieces in the garage, Ludlow faces our final three questions of the day, The Rugby Magazine's traditional interviewing bookend.
Would you rather fight one horse-sized duck or 20 duck sized horses?
"20 duck sized horses, yeah. We used to have a couple of ducks and I'm pretty sure I could deal with them. Some of our horses are pretty big, that would be a big duck."
What are the three things you would take to a desert Island?
Probably my phone. Just because it's one of those things, you can do everything on it. A big bottle of squash, everywhere I go I've got a big bottle of squash."
What flavour?
"Oh, flavour? I don't know, that would be a tough one. That would be a serious question for me. Probably some type of summer fruits, just to keep it fresh.
"And then, I always carry around a little flip knife. Because at home you could be cutting a bale open or cutting a strap off, it's one of those things you'll always need and they're pretty handy.
"That would be it. Flip knife, squash, phone. Yup, I'd be alright with that."
If you were the new crayon in the box, what colour would you be?
"I would be… it would probably be red to be fair. It's the colour the suspensions are going to be on the defender."
Is that your favourite colour?
"Yeah, it always has been as a kid. If in doubt, red. Or Cherry, just to be a little bit different."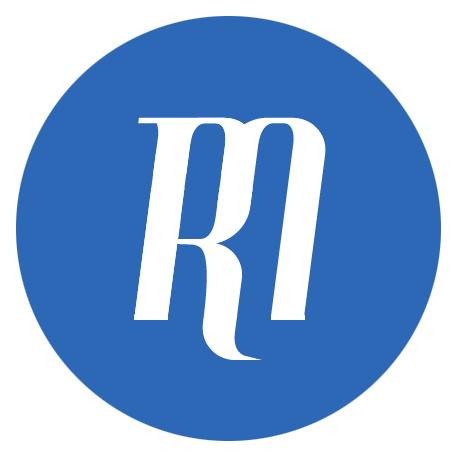 Filed under: Gallagher Premiership, Features, The Scout, England, Wales, Gloucester Rugby
Written by: Alistair Stokes
Follow: @alistokesrugby · @therugbymag