International
,
Rugby World Cup
,
Spirit Of The Game
,
Australia
,
England
,
Fiji
,
France
,
Ireland
,
New Zealand
,
Russia
,
Scotland
,
South Africa
,
Uruguay
,
Wales
15 things we learned from the 2019 Rugby World Cup
Perhaps, with the end of a tremendous World Cup in Japan, a new dawn has been ushered in - appropriate from the land of such rising suns. Old stalwarts, from the pitch to the coaches box, will move on to pastures new, while bright and exciting new faces sidle in to take their place. From Hansen to Hagibis, from red cards to fly-halves: here are fifteen stories from Japan 2019.
---
Cracking down on high tackles will not lead to a lack of brutality
If World Rugby were aiming to lower the tackle height through aggressive policing, the first weekend's officials seemingly left their briefings on the flight. Some stonewall dismissals for the likes of Reece Hodge and Piers Francis went unpunished by the referees- Hodge retrospectively was banned - and World Rugby made the unprecedented step of criticising its own officials.
That swung the pendulum from one extreme to the other, as red cards for high shots became an unusual norm. Of all the red cards brandished in the history of the Rugby World Cup, a quarter of them came in Japan: Tomas Lavanini, Bundee Aki and Facundo Gattas were all dismissed for high tackles in the pool stages. But it had the desired effect, as Sébastien Vahaamahina's bizarre elbow drew the only subsequent red card after the pools, and Sam Underhill's career-defining performances showed how there is still a place for brutal, and entirely legal, tackling in the game.
On a wet, windy night in Yokohama
For all the obvious benefits of hosting a World Cup outside the established order for the first time, Japan did bring its own unique set of issues. The humidity and sealed stadiums threatened to disrupt the tournament, as simple handling errors were brought on by greasy conditions.
Typhoon Hagibis also brought devastation to the tournament and the country at large, including the deaths of at least forty people. The resolve and determination showed by the whole country, and the Japan players in their heroic win over Scotland, was truly admirable - though we hoped to never have to see it in such circumstances.
Bring plenty of forwards
As the first nation to lose a pool game and go on to win the World Cup, South Africa's loss to New Zealand may have brought about a tournament-winning change of approach for their subsequent matches. After being overpowered by the All Blacks, Rassie Erasmus opted for six forwards on every subsequent substitutes bench.
No more was this rejuvenating power more apparent than in the final against England where, just as the second half began and England looked to have found some parity in the set piece, Steven Kitshoff and Vincent Koch came on to ravage the England scrum once again. Of course, this was a case of South Africa playing to their strengths but, with a 31 year-old Dan Cole having to play 76 minutes of the final due to England taking two tightheads, the case for a swathe of forwards on the bench was clear.
Japan are truly elite
While a fair few fans may have predicted Japan to topple Scotland and go through as runners up in pool A, few would have guessed they would beat Ireland and top the pool with nineteen out of a possible twenty points.
This hugely impressive Japanese effort has cemented their status as members of rugby's elite. The tireless Shota Horie, metronomic Yu Tamura and electric Kotaro Matsushima were standouts among an excellent team that should have no problem holding its own in an expanded Rugby Championship - or even a Six Nations.
A mixed crop of officials
Thankfully, for all the talk of a controversial referee's call deciding the fate of an important game, the tournament was largely clear of pivotal decisions in decisive moments. That's not to say that the officiating was something to be universally applauded, however.
The aforementioned stance from World Rugby early in the tournament, in criticising the lack of punishment for dangerous play, brought about stricter ruling from the officials. But questionable calls were still made, including disallowing Ben Youngs' try in the semi-final and disciplining Samu Kerevi for leading with a forearm into contact against Wales.
Referees have had a tougher job than ever before, but Wayne Barnes still manages to make it look effortless. His communication and understanding of the rhythm of a game sets him apart from all else - just a shame he couldn't ref the final…
Kyle Sinckler's World Cup
Regular criticisms of Kyle Sinckler tend to follow the same two strands: he loses his temper and his work at the set piece needs to improve to match his impressive play in the loose. This tournament saw those two criticisms well and truly void. His scrummaging was technically sound throughout and, despite various opposition players doing their best to goad him, he remained collected and focused.
That's not to say his play in open field suffered as a result, he made more passes (eight) and offloads (one) in his semi-final than the entire South African pack did in theirs. This made his departure two minutes into the final even more disruptive for England, who never really recovered.
Defensive solidity
Despite the aforementioned lack of passing from the South African pack, you'll find no criticisms here for their performance. They were abrasive, confrontational and totemic in the final, where the repeated scrum penalties and line out disruption tugged at England's scrambling legs as they tried to climb the suffocating green wall.
It's no coincidence that the four semi finalists relied on the best defence. Ferocious work at the breakdown and shutting down outside channels helped England beat New Zealand; the aforementioned Springbok wall crushed a fluid and potent Japanese side; Wales' scramble defence got them out of a game France somehow conspired to lose; and New Zealand only let in a try a game despite playing four of the best five teams in the world. And for gunslinging freewheelers like Japan, Scotland, Fiji and Australia? Exciting to watch, certainly, but nowhere near the same level.
New Scotland, same old issues
Speaking of the Bonnie Scots, it was a painful tournament for Townsend's men. A truly turgid display against Ireland seemed to have been forgotten as they swept aside Russia and Georgia with equal parts sledgehammer and rapier. But, against Japan, they were blown off the park. Blown off the park after threatening to sue World Rugby if the match was abandoned due to Hagibis. Not a good look.
Should Scotland have a third professional side? Where are their beastly ball carriers? Can they handle the pressures of the biggest stage? The same questions greet Townsend back at the Murrayfield drawing board.
A new era dawns
If New Zealand built a legacy that began in 2007 and led them to 2019's final hurdle, then this tournament represents the end of that unparalleled sporting era. Steve Hansen should forever be in the conversation for rugby's greatest ever coach, and the retiring quartet of Kieran Reid, Sonny Bill Williams, Ben Smith and Ryan Crotty take an almighty 315 international caps with them.
Although, New Zealand are not alone in their impending personnel changes. As far as coaches go, Ireland's Joe Schmidt, Wales' Warren Gatland and the Wallabies' Michael Cheika all leave their posts without the ultimate prize they so desperately craved, while Irish skipper Rory Best retires as one of the great hookers of his generation. With two young sides contesting the final, Japan turning encouraging promise into breathtaking reality, and swathes of older players playing their final World Cups, this tournament marks a changing of the established guard from the last decade.
The Daly fifteen experiment is over
Speaking of transition, this seems a good a time as any to abandon the Eliot Daly fullback experiment. Jones' trusted man has performed admirably in a position slightly outside his skillset and his long-range kicking compliments a shapely running game and good hands. However, perhaps the primary skillset for a fullback should be their confidence under the high ball - which is Daly's weak point. In the final against South Africa, Daly was exposed aerially as Pollard and De Klerk bombarded him all evening.
That's not to say his test career is over - a run in the thirteen shirt for Saracens could see a similar conversion at international level, and he would be a fantastic cover-all option off the bench. If only England had a ready-made fullback playing on the... ah. Step forward, Anthony Watson.
Truly fantastic hosts
Long may World Rugby continue to move the World Cup, and other elite matches, to new nations outside the established order. By all accounts, Japan were gracious, humble and warming hosts of a great tournament that saw the whole country come forward and root for their own nation, as well as plenty of others throughout the weeks. Even with Typhoon Hagibis, a devastating disaster that caused destruction not seen in fifty years, rugby served as a unifying cause to keep the country positive in such troubling times.
Spirited performances from minnows (Uruguay, Russia)
For all the talk of the gap between the elite nations and those below widening beyond repair, the tournament's minnows still put on some unforgettable performances. Uruguay won only their third World Cup match ever - the last coming sixteen years ago in 2003 against a hotly-tipped Fiji team in pool D - with poise and control fans exclusively expect from the top teams.
And, of course, Russia. The tournament's lowest-ranked team by a distance showed true heart and determination in a tough pool with impressive performances against Japan and Samoa in particular. With World Rugby's proposed plans for a World League seemingly discarded, this tournament threatened to be the fissure in the ground that pulled those gaps between nations into chasms. Thankfully, for the sake of the game, it has proved the opposite.
Who's going to do well in 2023? Look at the fly-half options
Already looking ahead to France 2023? Here's a thought: clarity of selection at fly-half might just be the subtle signal to call the eventual winners. We spent six months arguing about Steve Hansen's seemingly mad decision to move Beauden Barrett to fifteen and play Richie Mo'unga at first five. It proved a canny selection but ultimately didn't bring home a third successive World Cup.
England swapped Farrell and Ford around through the tournament: close, but not enough. Ireland looked for promise outside of Johnny Sexton: nowhere near. Australian fly-halves seemed desperate to give up the shirt, while Dan Biggar and Rhys Patchell couldn't fill the mercurial boots of the injured Gareth Anscombe for Wales.
The only elite team with a consistent fly-half? Handre Pollard's South Africa. His record-breaking performances in the Rugby Championship cemented his position, and he was the conductor the South African train needed. Food for thought, if nothing else.
Faf De Klerk's royal reception
Greeting HRH Prince Harry in South African-wrapped Budgy Smugglers, while drinking sponsored-approved beer from the trophy? As enjoyable off the field as he is on it; Faf, we salute you.
Sport brings people together like little else
It's been said endlessly but bears repeating: sport can have transformative effects on millions of people, not just those competing on the field. Francois Pienaar has said that this Springbok win is more culturally significant than those famous pictures in 1995 alongside Nelson Mandela, as all races and cultures came together to support a team traditionally made up of the nation's elite, white minority.
The reception the team received upon arriving home in Johannesburg was a symbol of hope. In a country still struggling with unemployment and lack of opportunity, the inspiring sight of Siya Kolisi leading the nation to triumph shall echo down generations.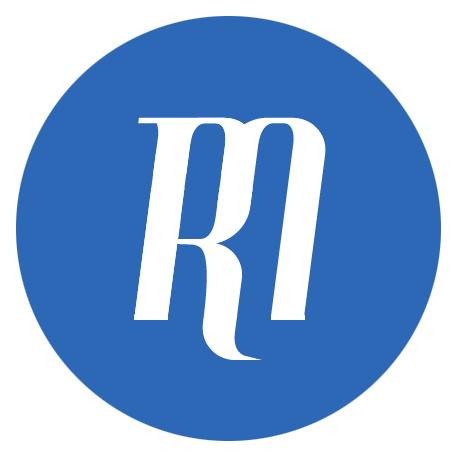 Filed under: International, Rugby World Cup, Spirit Of The Game, Australia, England, Fiji, France, Ireland, New Zealand, Russia, Scotland, South Africa, Uruguay, Wales
Written by: Charlie Morgan
Follow: @@chaz_morgan · @therugbymag