Are Wales being underestimated as 2019 Rugby World Cup contenders?
Wales were the number one ranked side in the world a few weeks ago, having won a Grand Slam and set a national record winning streak. However, they head into the tournament behind New Zealand, South Africa, England, and Ireland in most people's estimations. So, are the Welsh being underestimated in Japan?
---
They have lost their best No8 and fly-half to injury and their best scrum-half to eligibility rules. Now their attack coach, Rob Howley, has been sent home over alleged betting breaches. Surely this a death knell for Warren Gatland's side?
Possibly not. In fact, it might be the last piece of the puzzle for Wales, who could be much stronger contenders for RWC glory than many realise.
Could Howley's absence actually improve Wales' chances?
The main reason so many fans and pundits don't rate Wales' chances is their attack. Their success under Gatland has always been based on the stifling defence implemented by Shaun Edwards and this year is no different. While Wales have shown some signs of a freer, more ambitious attack, it hasn't impressed yet.
As attack coach, Howley has to take responsibility for that. At times the limited skill-set of the players has been an issue but this Wales squad is full of players who have shown at their clubs they are comfortable handling the ball and offloading, as well as finding space with clever footwork and crafty kicking. We are still to see those skills be maximised for Wales' national side, however.
Nobody would plan to have their attack coach sent home mid-way through the week a global tournament starts, especially not under such circumstances. However, Stephen Jones, who has been summoned to replace Howley, is a highly-rated attack coach who has worked with the Scarlets players – a group that includes many of the backs – for years. As such, he is at least familiar with many of the players. And he knows captain Alun-Wyn Jones very well, having played with him in the past!
Firing up the fly-halves
All the talk since Gareth Anscombe's injury in the warmups has been on whether Dan Biggar can add an attacking game to his vast experience as the starting No10. Jones, who was often seen as a reliable, sensible fly-half during his career before adding flair as a coach, is ideally placed to work with Biggar, who has been quietly developing more fluidity in attack for a while now.
Moreover, Jones was the coach responsible for Rhys Patchell's breakthrough form for Scarlets that, at one point, saw him look like the favourite for the Welsh fly-half jersey before injuries stopped his progress. Patchell's game time during the warmups was limited by another concussion so it seems likely Biggar will indeed be the starting No10.
Gatland might want to replicate the dynamic of an attacking fly-half, in Patchell, to start the game and use Biggar, with all his experience and nous, to close the game out, as he did over the past season with Anscombe. If so, Jones' sudden presence in the squad would surely help get Patchell ready to perform.
It's a big maybe but... maybe Jones could be just what this Wales team need to finally spark their attack.
The right mentality
If there's one thing Gatland knows how to do, it's get his sides mentally prepared. So many former Wales players have spoken about how much his coaching changed their expectations of games and tournaments, from being grateful for a chance to compete to expecting to win.
In the extracts of his autobiography, former captain Sam Warburton talks about how he believed they could win the RWC in 2011 and 2015, against the odds. The Welsh 31-man squad have overcome their bogey team and group rival, Australia, beaten South Africa for the fourth time out of five, broken the national record for successive victories, and won a Grand Slam when nobody expected them to. They will believe that they can win the world cup.
Often, Gatland fosters the team mentality with an "underdog" approach. The dramatic loss of their attack coach will no doubt be used to fuel the Welsh players' desire to win against the odds rather than be allowed to cause panic in the ranks.
Just think about that pool game against England in the 2015 tournament. Against the host nation, with a wing in the centre, a scrumhalf on the wing, and a fly-half at full-back (having already suffered a number of injuries to the backs before that game), most teams would have accepted that fate was against them and given up. Not Wales. Every setback seemed to fuel their determination to win. Those players who were part of that game will no doubt be reminding the rest what can be done with a little belief and using this as added motivation.
Nailing the fundamentals
There are other reasons for Welsh optimism. No, Wales don't have the ball-playing skills of New Zealand, the physicality of England, or the pedigree of South Africa. They do, however, have some other crucial fundamentals down. Every team claims to have worked to reach peak fitness – even France have reportedly embraced the concept – but Gatland's strength and conditioning camps are notorious.
Four years ago there were paramedics on the side of the training pitches but this camp is reportedly even tougher. Rhys Carré, the surprise inclusion in the 31-man squad, lost more than ten kilograms in camp.
In the heat and humidity of Japan, fitness will matter more than ever. And Gatland will have left no stone unturned to make sure that his players' legs, lungs, and minds are still going at the death of a match.
Another fundamental is discipline and, again, it's a strength for Wales. Many of their triumphs over the past 18 months have been based on keeping the penalty count down, limiting their opponent's ability to keep the scoreboard ticking. Across their 14-match winning streak, they received only two yellow cards (one for repeated infringements, one for deliberately playing the ball out of bounds) and a red card for a Ross Moriarty moment of madness. None affected the final result.
Crucially, they haven't received a yellow or red card for a high tackle in that period, which looks to be the biggest disciplinary risk in this RWC.
So important is discipline and the risk of a card that most teams routinely train with 14 players. New Zealand went so far as to take off defensive lynchpin Ryan Crotty for the final 15 minutes of their game against Tonga to practice playing a man down. Wales seem to have taken a different approach – just keeping them on the pitch in the first place. Presumably, Moriarty has been updated on the plan.
Horses for courses
We've seen a lot of mixing and matching in crucial partnerships during the warm-up games, as coaches try to prepare for any scenario, bring their reserve players up to speed, and deepen their squads.
Wales, however, have been playing the game of musical chairs with players to deepen the squad for a while now. At no point during that 14-match run did they look to be starting their best team. Frequently, Gatland chose a weaker, more junior player to give them crucial experience – even in the biggest matches.
That means that, in a number of positions, Wales can spring a selection surprise without sacrificing the team dynamic. With the exception of bolter Carré, every player has had plenty of game time with the players likely to be around him, whether that's Adam Beard in the second row, Aaron Wainwright in the back row, Tomos Williams at scrum-half, or Owen Watkin in the centre.
If he wants defensive stability he has Biggar, Josh Adams, and Leigh Halfpenny. For attacking flair, he can call on Aaron Shingler, Rhys Patchell, and Liam Williams. For ball-carrying, he has Jake Ball, Carré and George North. For breakdown mastery, he has a plethora of pilferers at his disposal. Moriarty adds snarl, Jon Davies has an all-round game, and there are leaders throughout the team.
Gatland has a genuine horses for courses squad for the first time with Wales. The northern hemisphere sides' focus on defence gets a bad rap but the past two years have proved that even New Zealand can be shaken and beaten by a good defence and Wales' defence might be better than anyone's. If Jones can just get an extra level to that attack, they will be stronger contenders than anyone outside their camp realises.
The whole package?
As possibly even the most casual viewer knows by now, this should be the most competitive RWC ever. Fine margins are going to make a huge difference.
It's often mentioned that Wales haven't beaten a southern hemisphere side in a Rugby World Cup under Gatland and that's true. But it's less mentioned that Wales had their captain sent off in the 19th minute of the 2011 semi-final and only lost by a point. In 2015, they were down to fourth choice at 13, third choice at both 15 and 11, and second choice at 9 by the quarter-final and were still leading in the final 10 minutes of the game. There aren't many teams who would do better in either set of circumstances.
This time around, they have the depth to cover an injury crisis like 2015 and they seem to have recognised the danger of indiscipline under current regulations sooner than most. They have experience, talent, and some real leadership. They are playing their final tournament under Gatland.
There is nobody in that Wales squad who will think it is acceptable to lose to Australia or Fiji in the pool. They will back themselves to beat anyone and everyone except possibly New Zealand and, quietly, they probably back themselves there too.
Not many gave them a chance when Gatland said he believed they would win the Grand Slam if they got off to a good start. He believes they can win this tournament and he will have the players believing it too. They won't care whether the pundits believe – in fact, it will probably make lifting the trophy taste all the sweeter.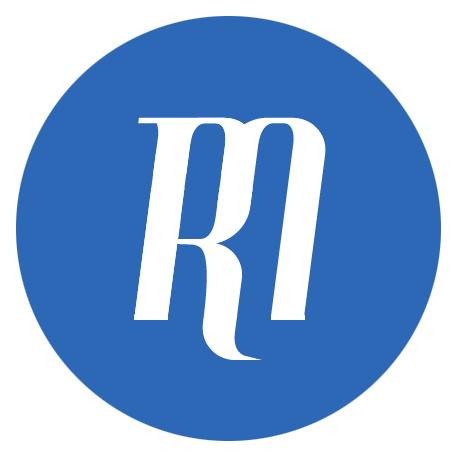 Filed under: International, Rugby World Cup, Wales
Written by: Rhiannon Garth Jones
Follow: @@rhigarthjones · @therugbymag