Can Scotland turn around their Rugby World Cup campaign?
"Not good enough", "Hang your heads in shame". There have been some pretty strong words said following Scotland's opening Rugby World Cup defeat to the Irish. With hosts Japan standing in the way of consecutive World Cup knockout stages, can the Scots turn around their Japanese campaign?
---
To those calling this the most disappointing Scottish rugby display they're ever seen, I have to say, the 2017 61-21 defeat at Twickenham just two years ago must take that title. There seems to be a slight overraction to just how poor the defeat to the Irish in Yokohama was. Deflating, mistimed and subpar as it may have been, the Scottish came up against a team that had far more going for them in the first round; not to mention, a side that felled the All Blacks twice in the last three years.

Gregor Townsend's side were stripped of preferred No.4 lock Sam Skinner before the tournament and saw star openside Hamish Watson forced from the field with a World Cup ending knee injury in just the 37th minute, seeing the Edinburgh tyro replaced with benched hooker Fraser Brown. Piling on top of Townsend's woes is the recent news that reserve scrum-half Ali Price, who replaced Greig Laidlaw in the 61st minute on Saturday, has also come to the end of his Rugby World Cup journey after suffering a foot injury, replaced on the tour by Henry Pyrgos.
From 3 weeks pre-game to the days that followed the defeat, it has been far from the ideal start for Scotland. Had they enjoyed the benefit fellow British sides England and Wales were permitted, in playing Tonga and Georgia in their opening games, we may currently hold Scotland's Rugby World Cup hopes in much higer regard.

As it is, Scotland were simply off the mark. Going by their performance, Townsend failed to find the right mix in his schedule to ensure his team were ready and raring to go for a gargantuan tournament opener. At 46 years of age and just over two years experience at international level, this is not all that surprising. Did the SRU (Scottish Rugby Union) rush into handing Townsend the reigns at the expense of former head coach Vern Cotter?

Cotter, 57 and now Director of Rugby with French club outfit Montpellier, had taken the Scottish team from sixth place in the 2015 Six Nations during his first year in charge to a World Cup quarter final a few months later, and arguably could/should have made it to a semi-final had it not been for a referee error. Scotland were going from strength to strength under Cotter's guidance before the national union opted not to renew his contract, preferring to bring a Scottish coach, Townsend, after great success with Glasgow Warriors in both Europe and the Pro12.
Could the two have worked together over the last two years and seen Townsend take sole charge of the team after this World Cup? It sounds like that would have been the ideal scenario. But this is life, ideal scenarios rarely fall happily into place. There is a certain degree of risk in two confident coaches running a national side - too many cooks spoil the broth etc.

From an outside perspective, the Scottish run-in towards this World Cup seems slightly rushed if they were hoping that, under Townsend, the men adorning the thistle over their hearts would thrive in a tough pool with Ireland and hosts Japan.
One of the key things England and New Zealand have going for them is their coaches' experience in the last four consecutive Rugby World Cups. Player experience is a huge talking point for fans and pundits when it comes to the apex of our sport every four years, but coach experience is rarely scrutinised to a corresponding degree.
Admittedly, it's easy for me to make these observations from my East Midland's office listening to the soothing, rhythmic chatter of the inevitable Autumn rain outside mty window. But it's hard to see how Townsend could have been expected to hit the ground running and enjoy a perfect, or even ideal, start to this tournament.

But enough could've, would've, should've, let's return to the here and now. As it stands, Scotland still have a healthy shot of making the quarter finals, and were always going to be set with the challenge of facing either of the All Blacks or the Springboks in their first non-pool game.
As it is, with New Zealand impressing in their win over South Africa the day before Scotland's first game defeat, it's going to be the All Blacks - assuming Scotland do beat Japan in their final pool game and evade Russian and Samoan banana skins along the way, that is.

In theory, only Japan should pose Scotland a real challenge by the time the final whistle is blown in Pool A. The manner of the Irish defeat may leave onlookers despairing at the number of errors, but let's not forget quite how manfully England dispatched Ireland by 42 points during the warm-ups, only to turn around and claim back-to-back wins against the Welsh home and away. Indeed, while it was against weaker opposition, England showed their own fair share of handling errors and mistimed passes in a win over Tonga.

Joe Schmidt's has timed Ireland's preparation far more accurately than Townsend has with Scotland, and used the frustration of their underwhelming Twickenham performance, in which nothing seemed to go right for them, to go on to uncover renewed energy to push past the Scots like annoying younger brothers. Energy we haven't seen from the men in green since 2018.
It may have come at a far worse time and with many more injuries added to the list, but Scotland now have the spark to igite the flame that could burn up the complacency that fuelled a lacklustre first performance. Furthermore, games against Samoa and then Russia leave Scotland with some time to build into their big challenge against Japan and secure a playoff spot. A spot that, arguably, would have been theirs even if they had done themselves proud against Ireland. Who's to say the Irish wouldn't have been too strong for a firing Scottish outfit? Certainly, recent history and even the World Rugby rankings make a strong argument for this case.

The biggest challenge now is whether or not Townsend can rally his troops in the same way Jones did with England after the failings of 2015 or Schmidt after that record-breaking Twickenham shaming.
Personnel changes in hopes of ramping up performance could well be one way to stop the rot. Could Blade Thompson step into the starting lineup at number eight following Watson's injury to source some dynamism and much-needed energy? Could electric young winger Darcy Graham do the same in the backline? These questions are why Townsend gets paid the big bucks.

His side are off to a poor start and one that probably would have been avoided by a man such as Cotter, Hansen or Jones with superior experience. And yet, Townsend's charges still stand a healthy chance of ending up in the same position by the end of the pool stages had they come out fighting in Yokohama. The 2019 Rugby World Cup is far from over for Scotland.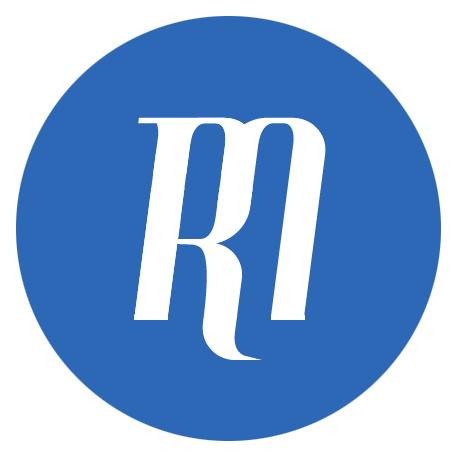 Filed under: International, Rugby World Cup, Scotland
Written by: Alistair Stokes
Follow: @alistokesrugby · @therugbymag