Gain Line Analytics: Why England and France's World Cup contenders need to play them sooner rather than later
Once an Australian Test prop, amassing 28 caps for the Wallabies between 2001 and 2003, Ben Darwin has turned his hand to the finer points of sport's correlations, causations and by-products, becoming an analytics buff on a quest to discover what it is that makes a team successful or unsuccessful, in the hopes of analysing and then bottling the essence of success.
---
After retiring from a career playing for the Brumbies and the Wallabies, making his debut against the 2001 touring British and Irish Lions, Darwin went on to ply his trade as a coach. After time spent in various on-field coaching and analysis roles for the Western Force, Melbourne Rebels, NTT Shining Arcs and Suntory Sungoliath, Darwin founded his current company, GAIN LINE Analytics, in 2013, in his quest of widening the world's understanding and use of empirical analysis.
Ben Darwin: "One quote in particular sat with me. It was from Chris Martin from Coldplay, who said: 'In England we got so excited when we won the World Cup... until I came to Australia and realised no one plays rugby.'"

Over the last six years, GAIN LINE has worked with teams within Super Rugby, Premiership Rugby, the NRL, the Pro14, The English premier League, the Champions Cup, World Rugby, Cricket, international football and a host of other high-level sporting and non-sporting industries. They have scrutinised data from the military and professional sporting teams at the highest level alike, and have identified a significant trend, cohesion.

Without writing a 10,000-word long university dissertation explaining every minute detail, the theme Darwin was keen to stress upon was the cohesiveness of teams, and why the later in the tournament they survive and the longer the preparation time pre-tournament, the more dangerous non-cohesive teams such as Pool C contenders England and France become.
Much of the work has been around resolving "survivorship bias" or the "chicken and egg" whereby teams will keep good players together therefore their cohesion will improve whereas they will sack poor players. Much of that work has been done by looking at systems whereby the choice is extremely limited and where cohesion is an unintended by product of that lack of choice. An easy example has been the great success in football of Wales or Iceland where the perceived value of the players was on paper much less than their opposition however were able to overcome a lack of access to talent.

In explaining GAIN LINE's discoveries through what must have been a painstaking process of logging team sheets for every major rugby nation, which country they played for and how many Test stars they were on each game, Darwin showed me how both the consistency of selection over time and player familiarity came over and above the popular concept of winning teams possessing a healthy 'culture'.

"People talk about Wales winning a Six Nations without the same player base as the England team." Darwin explained "And that's fine, we can say it's one or it's two and we could argue it both ways. And people say 'well, it's coaching'. But, Gatland coached Ireland, he didn't win with Ireland. What's the difference? What's making Wales better? What's making England worse? And people say, 'oh, it's culture. Culture's the answer.' Well does that mean the English aren't trying? Does that mean the French aren't trying, that the Italians aren't trying? That some countries have a better culture than other countries? That doesn't make sense to me.

"And we see in sport, we're seeing teams that have horrible cultures, horrible behaviours and win everything.

"There's a report that came out when Aaron Smith got caught having an affair with his mistress in a toilet. They [New Zealand rugby] found bad behaviour, they found drug behaviour, alcohol problems, people having affairs and a whole load of problems. Every bit of bad behaviour as bad as the current England team if not worse than most other national teams. But they're the All Blacks and because they're always winning no one is interested.

"There's a team called the West Coast Eagles in the AFL. Between 1990 and 2007 they made the final 16 out of 18 years, they won three Premierships. They were the absolute kings of the AFL; which is a very hard competition to win. The team that won in 2006 had a massive drug problem. Three of them have been in jail, one of them passed away from a drug overdose, ten of them have arrested on drug charges or assault, and one of the players said that recently went to jail, Ben Sharp "either in or you're out", a reference to drug use. He soon became a regular cocaine user and tried ice for the first time, this team won absolutely everything

"So, there's no evidence that this stuff is cultural. What we tend to do culturally is retrospectively place culture as a causative without actually understanding it. Generally, teams have a good culture if they're built a certain way, and particularly that happens to be around stability. So if you get people together long enough, they start acting a certain way. Normalised behaviours, good or bad. So they're comfortable, they'll all start drinking together. But drinking together is not the causative, it's a by-product.

"So what we're really interested in understanding is what's a by-product and what's causative? And then also trying to understand the portability of talent. So, when we look at trade, a trade is made of three parts, of an athlete. Where are they coming from? Where are they going to? And what can they do independent of those two things?
There's a term in football called the 'Bayern Munich Mirage'. Which is that you take a player out of Bayern Munich, bring him to you and he'll never be the same again. In Rugby League, they call it the Melbourne Storm Mirage. In the Premiership, I imagine they call it the Saracens Mirage.
The problem is that people see players playing very well and they say 'we want that, we want to buy it'. But when they come, they don't perform like that, and you get the Toulon owner asking for DNA tests. 'The player I bought is not the player I got.'

"Now there's a context to all this, and the context is how a team is built, and that's what we focus on. And when we're talking about how it's built, we're talking about the understanding of the players. The understanding of their role and the understanding of the system."

Essentially, we go back to Darwin's original research looking at the top international teams, in both rugby union and rugby league. In the 1987 All Blacks team that dominated the game and lifted the inaugural William Webb Ellis trophy, the vast majority came from Auckland. It was a cohesive team that knew each other, relationships built up at club level and reinforced on the international stage.
It's the same story for Australia throughout the late 90s. While they featured less of an intense selection strategy centring around one club, they had a consistent team and combinations that played in club rugby.

From eight to fifteen, Darwin lists off a "ridiculously stable" Wallabies team. "Toutai Kefu, George Gregan, Stephen Larkham, Joe Roth, Tim Horan, Daniel Herbert, Ben Tune and Matt Burke. That's basically the spine of the team. So frontrowers, as much as it kills me, other than hookers, are interchangeable. They're sort of slow-moving and don't require a large amount of understanding, although it helps, but nowhere as near much as, particularly, 10, 12 and 13. So basically, that was the same team for two years, from 1998."

Darwin also shared a study of rugby league teams, documenting their success and continuity of selection throughout a season. Most notable was that the teams that improved the most, in relative terms, were the ones that lost their first few games of the season, but persevered with their original selection. Whereas, teams that started with reasonable results but lost three players at a certain point of the season saw a drastic drop in performance, while sides that constantly chopped and changed selection suffered form that reflected their selection strategy.

For example, Warren Gatland's Welsh side during the late noughties saw the likes of Mike Phillips, Jamie Roberts and Jonathan Davies as ever-present features, entirely predictable. Gatland pretty much nailed the cohesive side of managing a national team.
But the selector's role is not the sole influence on a team's cohesiveness, far from it.

Sticking to our Celtic theme, Darwin believes that the biggest influence within modern-day Test rugby has been the Pro14, in which Ireland, Scotland and Wales play their domestic club rugby, with Italy and South Africa since adding two teams. Over the last decade, we've seen the Northern-to-Southern hemisphere divide of old almost, if not entirely, eradicated. And Darwin believes the Celtic league is to thank.

"I think probably the biggest thing that's had an impact on World Rugby has been the Pro14," Darwin said. "and its ability to change the outcomes for the domestic nations; for the Celtic nations.

"That's been the biggest seismic shift. And so the main driver of success in those national teams is actually coming out of the domestic drivers. I think that's where you'll see Italy start to get a bit better, no one's really noticed it, but Benetton got a bit better last year. And so that starts to manifest itself over time through better performances, greater skill acquisition of the athletes. But these things take decades, it's not quick. There's nothing fast about it, it's all very slow-moving."

Darwin cited Joe Schmidt's decision to replace the injured, longstanding Leinster fly-half Jonathan Sexton in Ireland's starting lineup with a man hailing from the least represented Irish province, Connacht's Jack Carty. "Carty is not a mistake," Darwin said. "but it makes it almost impossible for him to perform well. It's not his ability but the timing." A point compounded by the fact that neither fellow club men Bundee Aki at inside centre or Kieran Marmion at scrum-half.
Instead, following Darwin's research, Sexton's three-times-capped Leinster understudy Ross Byrne would have been the smarter call. Byrne's familiarity within the Irish set-up, having spent more time alongside the 12 Leinster players within Ireland's 23, would have provided the Irish with a sturdier performance in that now-famous 19-12 defeat to Japan in the 'Shizuoka Stunner'.
"The South African side that lost to Japan in 2015 was quite similar," Darwin explained. "in its catastrophic circumstances around selection. But they improved dramatically as the tournament went on."

Darwin's research suggests that the Celtic nations concentrated teams - when compared to England's 12-team Premiership and France's 14-team Top14 - play a huge role in a team's cohesiveness. A side of the cohesive coin a national side's selector cannot truly influence.

"If you just take a player base, England should never lose, and France should never lose, and then New Zealand. But if you want to look at whether a country is good at sport, the easiest way to do it is to look at the women's results and the u20s results. Generally, because talent decides them, they're not decided by anything else, by any other factors, other than coaching. Whereas if you want to look at the outcome of a system you look at the national team.
"There is not a lot of evidence that points to coaches being that different to each other, We find coaches have a greater ability to get team to underperform than to perform well."

"So Wales does not do as well at u20s, Australia does not do as well at u20s, whereas England do very well, the Women are very dominant. I liken the Women's Six Nations now to how it [the Men's Five Nations] was in the 90s; which is that the French and English would dominate and everyone else would play along and hope to get a win.
Now it's very different, but it's not as though there's been a massive upsurge in numbers of people playing rugby in Wales or Ireland. And it's not as if the coaches are any different. I mean, Wales had Graham Henry, and he made them worse. He leaves, they get better. What happened? He leaves, goes to New Zealand and wins a World Cup and is a great coach. What happened?

"Cognitive dissonance is when, say, a girl breaks up with you and you go 'well she wasn't any good anyway'. It's like when a coach goes from one team and wins and then goes to another and loses it's 'oh he was a sh** coach anyway, I always knew it.' Or 'that player was a cr** player'.

"What I'm trying to do is give a sense of reason to all this, a sense of why we have it wrong; and also a sense of, if we take away this notion of punching 'above its weight', is that basically if you take sheer numbers size wins, but that isn't the case. So what are the other factors affecting it?"

Detailing the slow regression of the Australian national team of the late nineties, Darwin highlights the addition of a fourth and a fifth Super Rugby team, further diluting the condensed player pool that provided a reasonable platform as far as cohesion is concerned.

"As time went by, we then started adding another team." Darwin explained. "In 2006, we added the Melbourne Rebels. It was like, 'if we had five, how much better would we do?'"

It can be a little hard to follow, but the former tighthead prop offered up a simple way of explaining why the teams such as Wales, Ireland and New Zealand with consistent selection and a relatively narrow domestic club game (in terms of the number of top-level teams) have a head start over the numerically larger nations such as England and France.

"So what's happening this World Cup is that World Rugby, by giving nations a bigger window leading into the tournament, have given more power to the non-cohesive large domestic systems and the minnows. Who they'll hurt are the cohesive teams.

"Let's give it a number. Let's say the cohesion of Ireland is 1000. Now, they've got a certain amount of skill, let's say it's 500. England's skill is 1000 and their cohesion is 500, well, at the end of this World Cup, England will be at 800 cohesion. They'll never get to Ireland's cohesion, but they don't have to, because they have more skill.

"The thing with England and France is they have certain traits, non-cohesive teams have certain traits. One of them is you make minor changes and they fall off a cliff. The second is they don't deal well with pressure, which is a psychological thing. It's got nothing to do with being English, I'm English myself. It's got to do with habits, they are extremely hard to learn and even harder to unlearn. And what happens is under duress you revert to what you learnt before.

"So if you've been playing at Leicester and you've learnt a certain way to tackle. You might have been with England for three weeks learning another way, but you're put under enough pressure in that scenario and enough noise, you forget what you learnt the last three weeks and go back to what you were used to previously.

"What we find is England will give away points late in the tournament and late in games. They had that game against Scotland last year where they gave away 30 in the second half. They generally don't defend very well as a whole. But, what you've got now with England is a team that is relatively stable, and the thing with cohesion is there's definitely a certain way to look at it, a law of diminishing returns.
"So once you get to a certain number of games together, the amount of returns you get from more and more games together diminishes. The 300th game together doesn't matter. So George Ford and Owen Farrell, that thing's locked. If they have to bring in a new eight, how do the eight and ten defend together? So, what we're trying to do is to measure what everyone's been saying about sport."

Darwin's extensive research certainly makes for interesting reading, while his follow-up comments suggesting the best move English and French rugby could make would be to adopt a Pro14-style structure makes for a thought-provoking concept. As far as this World Cup is concerned, it seems the likes of Ireland, Wales and New Zealand will want to get England and France out of the way sooner rather than later, catching them at their least cohesive.
The more widespread the talent pool, the harder Darwin's theory suggests it is to find cohesiveness. This current England team have the regular team selection, while their French counterparts have not. Should this year's Pool C duo emulate the narrower player pools of World Cup contenders Ireland, Wales, Scotland and New Zealand, they should, theoretically, discover a higher level of success than they currently enjoy.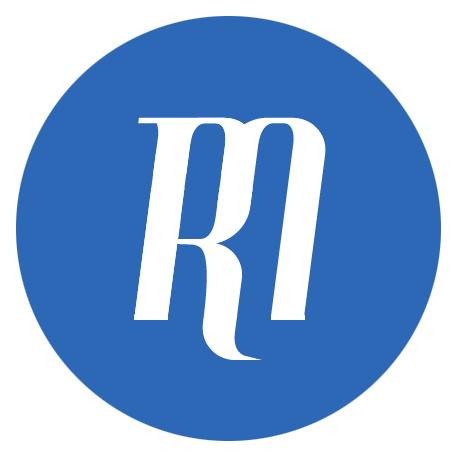 Filed under: International, Rugby World Cup, England, France, Ireland, New Zealand, Wales
Written by: Alistair Stokes
Follow: @alistokesrugby · @therugbymag