George Ford: A casualty of the dreaded drop or merely handed a different role by a bristling Eddie Jones?
It's been one of the more interesting running stories within English rugby over the years, the Owen Farrell-George Ford playmaking partnership. It's had its critics and its advocators in ample volume over the years, both during the Stuart Lancaster and Eddie Jones regimes. Recently, under Jones, the media found itself in an interesting pickle, challenged by Jones to 'join modern rugby' in wake of suggestions he had not dropped Ford against Australia in the quarter-finals. Naturally, there has been a blowback.
---
Personally, I was befuddled by the length of time it took Jones to opt for the Ford-Farrell-Manu Tuilagi 10-12-13 axis. Even once Tuilagi enjoyed his much-belated return to full fitness under Jones in early 2019, the head coach preferred to slot the famous Samoan wrecking ball at inside centre, deploying the aforementioned axis only from the bench against Australia a year ago. England enjoyed their finest, record-equalling winning streak with Ford and Farrell alongside each other, and with the once in a generation (if not longer) talent of big bad Manu back again, one would assume the midfield selection was obvious. Apparently not.
Ford and Farrell's reign faltered following an abysmal 2017/18 season, in which the playmaking duo were starved of strike runners. I said it at the time - alongside my utter bemusement at the lock at blindside experiment - but what is the point in employing two playmakers if you fail to hand them the proper tools to thrive? Even with Tuilagi on the sidelines, there were other options.
But now, with Manu back in the groove and, most importantly, fit, Jones has the line-breaking, offloading midfielder he has longed for since taking office in early 2016. Whether you play him at inside or outside centre depends on what type of game you'd like to play. But ultimately, if England want to unlock the most stringent defences, the almost telepathic relationship between long-time buds Ford and Farrell is a must. Unless you want to stop a certain Mr Samu Kerevi, that is.
Plugging a potential Kerevi-shaped hole in England's defence is the route Jones opted to tread in last weekend's quarter-final, with Ford arriving from the bench to drive home the point in the second half once the lactate began to build and structures lost their sharp edges.
Jones bristled when asked whether he felt vindicated of the criticism after dropping Ford in the post-match press conference, challenging the media to stop reporting on the game as they did for decades gone by and to "join us" in the modern version of the game. Naturally, there has been plenty of reaction from veteran journalists and players-turned pundits since this classic Jones-ism. Many believe this is just another case of Jones attempting to distract the media and his players alike, that moving a player from a starter to the bench is a clear indication that said player has been 'dropped'. Because, surely, Jones's critics say, any player would be heartbroken to find out they had been moved from the starting XV to the bench in a Rugby World Cup playoff game? Who wants to feel second best?
It's yet another episode of Eddie Jones versus the media. Those who deal with the 59-year-old Australian have little patience for his razor-sharp tongue and 'media bombs' these days. In fairness, this episode is somewhat average in its ferocity, with Jones having accused the press room in front of him at Pennyhill Park (England's training ground) of attempting to get him sacked in the past. Jones knows players cannot resist the temptation of delving into certain headlines, especially when it is their name in the broadsheets.
So, what's the real story here? Did Ford feel like he was being dropped last weekend or did Jones merely change his role, as he professes? Well, can't it be both?
Jones is indeed right in pointing out that the bench is more important than ever before, with the impact New Zealand's bench had been making in the build up and during the 2015 Rugby World Cup in England likely sparking Jones's motivation to rename his bench 'finishers' on each and every team press release. At the same time moving a player from the cockpit to the barracks, as he did with Ford, will have been hard for the player to take, and was justifiable in its 'dropped' label, whether Jones says so or not.
There's a reason the names from 16 to 23 are displayed in smaller font and without their headshots on team images. Jones wanted a more physical defence against Australia's backline last weekend and chose to place the diminutive 5ft9", sub-90kg fly-half on the bench, with Farrell, Tuilagi and Henry Slade (who vary between 6ft1" and 6ft2") proposing a defence less susceptible to Kerevi line breaks. This even when Ford has the strongest defensive record of any fly-half at the World Cup so far. Ford made seven tackles against Tonga, three versus the USA, four when facing Argentina and was not forced to attempt a single one against Australia. As far as the stats tell us, he is yet to miss a tackle this World Cup.
And yet, Jones himself affirmed his desire of a harder defensive line from 10-13 against the Wallabies. So how can we not read into the fact that Jones, while he may have wanted to up the tempo and attacking opportunities in the second-half, moved Ford to the bench to help strengthen England's defence? He cannot. Well, he cannot without telling a white lie and asking the media to look at his right hand as he pinches the last bacon roll in the press room with his left.
Jones is one of the most fascinating characters within rugby at the moment. Indeed, the biography leading sporting author Donald McRae is currently crafting will contain the gold dust, honest interviews he has been permitted since Jones took up his current role in 2016 is one I await with much anticipation.
For all his flaws, quirks and valued characteristics, Jones is an exceptional rugby coach, but he cannot truly convince us that did not drop Ford against Australia and then reinstate him this week. Equally, we cannot declare his want to deploy Ford as a game-changing substitute with Farrell, Tuilagi and a terrifyingly rapid back three as complete nonsense. Ford is the most creative attacking fly-half within England's current squad, but the obvious flaw of his lightweight frame, by rugby's standards, leaves him open to the every-growing backs within modern rugby.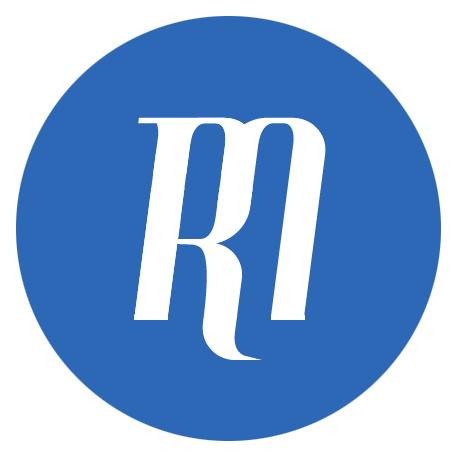 Filed under: International, Rugby World Cup, England
Written by: Alistair Stokes
Follow: @alistokesrugby · @therugbymag