How well equipped, or under-tooled, are England to challenge for the 2019 Rugby World Cup title?
We're nearing the latter stages of the 2019 Rugby World Cup and those teams at risk of crashing out of the Japanese tournament before the playoffs are beginning to sweat more profusely than the humid conditions can take credit for. Of those teams yet to fully appreciate a combined climate-stress induced sweating attack, England are on course to challenge for this year's ultimate achievement. But how well equipped, or under-tooled, are they?
---
Despite their on-field showings painting a picture of one of the most convincing teams in the tournament to date, Jones's side is yet to face the biggest banana skin of a team in the tournament; Jacques Brunel's France. The French have not wholly convinced as playoff contenders thus far, but retain their inherint ability to turn the dial from 3 to 10 at the drop of a breakfast pastry. A lesson history teaches us becomes more ubiquitous the bigger the challenge they face - just ask New Zealand teams of years gone by.
As far as England are concerned, their preparation for their woefully - or wonderfully, depending on your point of view – unpredictable Pool C rivals should match the intensity of a week in which a Wales or South Africa are the weekend's opponents if they plan to truly hit their traps in this final pool game.
As things stand, it is relatively safe to assume the bristling English side we've come to know over the last eleven months is going to top the pool and go on to face the Wallabies in the first round of knock-out games.
A potential semi-final would offer up either two-time reigning world champions New Zealand or, should England fall to second place in their pool, a rejuvenated Springbok outfit. Either way, if they are to fight their way to a World Cup final in Yokohama next month, England's path will be far from easy.
So, has Eddie Jones done enough to win his first William Webb Ellis trophy as a head coach? And what are the biggest pros and cons opponents will either have to evade or punish?
Pro: Unrivalled power game
How easy it is when watching from afar to get carried away with the intricacies of rugby union. An impressive miss-pass here, an eye-catching offload, we're easily distracted. At the heart of it, rugby will always be a game in which out-and-out power will carry a team lacking in other aspects of their game, and will take a team with minimal flaws to fanciful heights. With two hefty Vunipola brothers, the curiously dynamic tighthead prop Kyle Sinckler, a relentless Maro Itoje in the engine room and world-renowned centre Manu Tuilagi England are unrivalled when it comes to being masters of the gain line.
Essentially, once England find themselves in the groove, even the All Blacks are going to have to fight tooth and nail to achieve mere gain line parity against the men in white.
Con: Dependency
For all the praise that can be heaped upon the firepower at Jones's fingertips and the efforts over the last year, England remain overly reliant on their star carriers. The aforementioned heavy artillery are arguably some of, if not the, best in the world in their positions where tackle busts are concerned, but the potential within England's game to stagnate when one or two are sidelined continues to lurk, ominously hidden from sight beneath the surface. Equally, a tournament-ending injury to skipper and key playmaker Owen Farrell could completly derail the team.
Pro: Past tournaments
Clearly, I'm not alluding to England's last few World Cup campaigns here. As far as this side is concerned, the less said about the last two tournaments the better. For all the flaws the fans and media have regularly highlighted in Jones's methods over the last four years, he understands how to time a World Cup campaign. The half Australian, half Japanese coach took the Wallabies to the 2003 World Cup final, played a significant role as an assistant coach in South Africa's second World Cup victory in 2007 and sparked the flame under Japan that led to their victory over the Springboks in 2015 and Ireland in 2019 while under the guidance of Jamie Joseph just a few weeks ago.
Jones's experience in both the years leading up to World Cups and the weekly grind of the tournament itself could count for more than almost any individual player's contributions.
Con: Facing adversity
The fast starts England have forged into a habit since the likes of Billy and Mako Vunipola, Sinckler and Tuilagi managed to coincide an extended run of fitness alongside each other has somewhat covered up the issues that saw many calling for Jones's head during the 2017/18 season. Probably the biggest question mark hovering ominously over England's heads is their ability to change things up with faced with real adversity. The type of adversity that saw Ireland tip-off their 2018 Grand Slam with an impressive start at Twickenham or the savaging the England's breakdown suffered at the hands of France and Scotland earlier that Six Nations.
Con: Yet to be tested
Review England's tournament to date and it's hard to see where Jones's side has been tested. Two big pool clashes against Argentina and France were supposed to be either the making or breaking of England's campaign, but Argentina failed to deliver after a red card for second row Tomas Lavanini in the 18th minute. England were always favourite to top their group but the pool of death had, at a time, held the quietest of hints of another pool stage exit with both Argentina and France threatening to do what they do best and come good when the tournament came to pass.
As it is, neither Los Pumas nor Les Blues have put anything close to their best foot forward, while the former's big game with England was sent cascading sideways by that Lavanini tackle. Now, with only France left in England's pool-stage running order, Jones will quietly desire an improved showing from his oppisition this weekend. Head into the playoffs against either of Australia or Wales untested and England will have to jump through the gears at a snappier rate than Jones will find comfortable.
Final verdict
Despite their convincing World Cup warm-up games and their bonus-point victories over Tonga, the USA and a 14-man Argentina, Jones's side is still slightly brittle when compared to other title contenders. The All Blacks, Wales and the Springboks are the type of sides that could turn England from try-scoring, defence-shredding superstars to a side struggling to tread water.
The continued fitness of Tuilagi in the midfield and Billy Vunipola at the back of the scrum remains as important as commander-in-chief Owen Farrell at either 10 or 12. Of course, the fan-spotted sight of Billy Vunipola in a moon boot, just hours before after England scrum coach Neal Hatley denied the big backrower required any such protection was necessary, should be cause for concern.
Although, in fairness to this edition of the Red Rose, as long as they avoid catastrophic injuries to any of these three they can be put alongside the All Blacks as the most well equipped, multi-dimensional side to stake a claim to this year's title. It is a shame, therefore, that if all goes well for Jones's men, the black and white jerseys will likely do battle in the semis and not the final.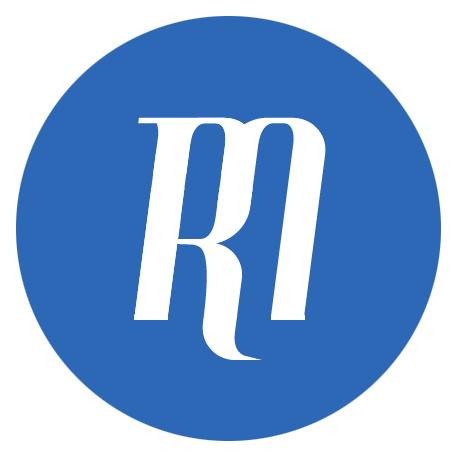 Filed under: International, Rugby World Cup, England
Written by: Alistair Stokes
Follow: @alistokesrugby · @therugbymag