Is it time for Joe Schmit's Ireland to fall in line with rugby's latest craze at the Rugby World Cup?
After topping the world in 2018 with a stellar season crowned with a Dublin defeat of the mighty All Blacks, Irish fans headed to the bookies in their droves to put their hard-earned cash on an all-green World Cup in Japan this year. Fast-forward a year, however, and Ireland have clipped multiple hurdles during the run-in in their most promising Rugby World Cup build-up to date.
---
You would have been ridiculed, accused of harbouring a blatant grudge against the small nation in the Irish Sea had you suggested last year that Joe Schmidt's side would have found themselves well beaten by the Japanese in the game we have come to know as the 'Shizuoka Stunner. Indeed, former England centre Mike Tindall suffered exactly that after suggesting the Irish game was too restrictive to lift the William Webb Ellis trophy in Yokohama.

As it turned out last weekend, Jamie Joseph's team were ruthlessly accurate, astoundingly fit and generally awe-inspiring in their 19-12 victory. Japan reminded us exactly what a team can do when basic skills are fine-tuned to an art form across the entire team.

Additionally, powerful backrowers with nifty footwork and a dogged determination made a point of gaining the ascendancy in the contact area by running at gaps and not at chests caused a far bigger, physically dominant pack to run out of gas in the hot and humid conditions.

But for as impressive as the Japanese were, Ireland were just as disappointing when compared to their outstandingly accurate selves in 2018. Handling errors, getting on the wrong side of the referee and lineout malfunctions severely hampered any shot of the Irish waltzing their way to the top of Pool A.

The conditionings would, of course, have played their part in plenty of the errors the men in green were guilty of conceding, but it's not like we hadn't seen these issues nagging away at this team when playing in the northern hemisphere conditions. It's been said a lot, but I tend to agree with the trail of that that suggests that Ireland peaked too soon in this World Cup cycle. Whether it was avoidable or not, it feels like Ireland hit their ceiling in 2018 within their current game plan.

A huge part of Ireland's success under Schmidt was heir ability to secure the ruck and disrupt their opposition's. While their intelligent pushing of the limits of what is legal and what is not around in the tighter exchanges was New Zealand-esque in its accuracy and its effectiveness. But referees and opposition alike seem to have cottoned on to many of these areas, while injuries in the backrow and a slight falling off of the extreme accuracy we had become accustomed to last year. Equally, the spate of injuries that have disrupted Conor Murray and Jonathan Sexton's partnership would have put a metaphorical stick between the spokes of any Test team.

Moving forward, however, there is plenty of promise in the prospect of Schmidt straying away from his reasonably rigid concepts and opting to fall in line with one particular dynamic that has spread like wildfire across the other top nations.

The second playmaker – technically third alongside both traditional halfbacks – is a craze that has come in and out of fashion throughout rugby's history. Jonny Wilkinson and Dan Carter, two of the sport's most acclaimed fly-halves, found success when playing at inside centre during the earlier years of their career, while the likes of Mike Catt added a whole new dimension alongside Wilkinson during that famed 2003 tournament.

This craze of an additional ball player within the backline is currently back in vogue, with the likes of New Zealand's Beauden Barrett reverting from nailed on starting fly-half to the fullback berth, while England and Australia have opted to shift one of their most talented utility players also in possession of impressive distributing skills into the fifteen jersey. Then there are the Matt Toomuas, Owen Farrells and Henry Slades of this world, who offer running and distributing threats from 10-13.

These men add crucial dynamics to a side's attack, taking the decision-making process out of their fly-halves hands when needed or simply relaying the opportunities they have identified while the main playmaker is busy organising or still picking themselves up after a kamikaze tackle from a hulking opposing backrower.

The biggest criticism of Schmidt's Irish side, much like Wales's current set up, has been the lack of an ability to vary up their game, to play the type of expansive rugby other successful nations deploy. Like the latest edition of Warren Gatland's Welsh side, this didn't matter for Ireland in 2018, because every other aspect of their game was in the ascendancy, even against those illustrious All Blacks.

However, Ireland are far from matching Wales' current dominance – which itself is less convincing than Ireland's last year – and need to find another gear. Joey Carbery could be the man to solve this issue as Ireland's second playmaker, displacing the reliable Rob Kearney in the same way Barrett and Daly usurped Ben Smith and Mike Brown within their own teams.

Injecting another specialist playmaker with dancing feet and a flare for the expansive could open up a new world of attacking possibilities for Ireland, finding fresh new avenues to offset their struggles elsewhere. And indeed take some pressure off said areas by supplying positive energy that could tear its way throughout Carbery's teammates when the going gets tough, as it did in Shizuoka last weekend and Twickenham over the summer.

Connacht man Jack Carty did an impressive job of guiding Ireland to their early lead over Japan before the tides turned last week, and could go on to replace the main man Jonathan Sexton in the years to come with Carbery shifted to the backfield.

As it stands, Ireland have a relatively easy run-in to the playoffs with their toughest pool games now behind them. Games against Russia and Samoa are probably going to turn into little more than point-scoring processions with Jonathan Sexton back fit again and probably still billowing steam from each nostril like a cartoon bull after watching the Japan game from the sidelines.

The playoffs will be a different story, and they'll need to dig deep if they are to unearth a performance to topple either of the All Blacks or Springboks. Shifting Carbery into the fifteen jersey to help Ireland take things to the next level might be the point of difference that means yet another tournament's pain of failing to reach a semi-final.

The time they have to settle the combination is extremely restrictive, and the lack of its selection against Russia perhaps indicates it may be a dynamic to employ after the World Cup, but it is certainly an aspect that could help Ireland rediscover some of last year's momentum.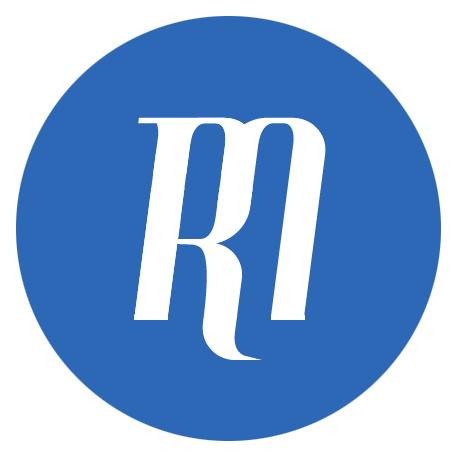 Filed under: International, Rugby World Cup, Ireland
Written by: Alistair Stokes
Follow: @alistokesrugby · @therugbymag