Rugby's 'World' League: A Cash Cow Cartel
World Rugby's proposed "World League" has been met with uproar across the rugby fraternity, with players and fans alike condemning the prospect, but what are the advantages, disadvantages and potential fixes for this new competition?
---
Ben Cisneros is the author of the 'Rugby And The Law Blog'. Discussion of Disciplinary, Concussion, Doping, Commercial, Governance issues, and much more, Ben puts his legal brain to the test in a sporting envireoment, making sense of some of the most baffling issues within the game.
"Fans want to see meaningful games; they don't want to see fatigued players playing a reduced quality of rugby as part of a money-driven, weakened competition that doesn't work for the players or clubs…this is a crucial moment for rugby" – Kieran Read (All Blacks Captain)
Leaked plans for World Rugby's "World League" have this week received an incredibly hostile reception. Read, speaking on behalf of the International Rugby Players Council (IRPC), hit the nail on the head: the idea is flawed on several fronts and prioritises money over rugby.
A report in the New Zealand Herald on Thursday revealed the proposal to add Japan and the USA to the Rugby Championship, allowing the creation of an elite 12-team international league along with the Six Nations sides. The format will see the 12 nations play each other once each calendar year, followed by a semi-final and final in late November/early December. Crucially, there will be no promotion or relegation to or from the league, and a statement by the International Rugby Players organisation suggests the arrangement would run for 12 years, starting in 2020. It was also reported that a broadcasting deal worth between $10m and $14m (presumably NZ$) a season for each participating nation is the table.
The IRPC has voiced its discontent at the propoal, with some of the world's leading players making clear that concerns they had raised have not been listened to and that, to them, the 'deal' is unacceptable. There are particular concerns for the Pacific Island nations, which will be locked-out under the current proposal.
World Rugby responded firmly, making a statement which expressed their surprise at the IRPC's reaction and reiterated their commitment to player welfare. It claimed there are inaccuracies in the NZ Herald report (though did not identify what they were) and affirmed that discussions are ongoing. The statement added:
"Consumer research confirms a structured annual competition would make fans and new audiences more likely to watch, attend and engage with international rugby, exposing the sport to new fans worldwide. There is also no doubt that a structured annual international competition would deliver significantly greater long-term global media revenue for reinvestment in the global game. This project has at its heart long-term growth and stability, not short-term wins, and that includes greater opportunity for players."
The nature of this dialogue between the IRPC and World Rugby suggests that there is real truth in the reported proposals. This is incredibly disappointing and, quite frankly, embarrassing for a sport which claims to be based on the core values of "Integrity", "Solidarity" and "Respect". It entrenches existent inequalities and marginalises those rugby nations which most need support.
This article will critically consider the proposal as reported, concluding that its possible advantages are heavily outweighed by its inevitable negative impact. However, though I have previously written about my lack of enthusiasm for the "World League" idea, if appropriate changes are made to its structure, it may be workable. Nonetheless, there are alternatives worthy of deeper consideration.
Advantages
The main advantage of the proposed "World League" is its potential to grow the game in emerging rugby markets. The idea seems particularly likely to appeal to a US audience, with ring-fencing, globe-trotting, and big stadia likely to strike a chord with American sports fans. The possibility of regular fixtures for the US Eagles against top opposition is sure to stimulate interest, help development in terms of both participation and revenue. The USA has often been thought to be a 'sleeping giant' in the world of rugby and it may be that inclusion in the "World League" is all that is needed to wake it up.
Similarly, Japanese involvement in elite competition is likely to capitalise on the surge in interest the 2019 Rugby World Cup (RWC) will undoubtedly bring. Both 'Tier 2' countries have booming sports markets and inclusion in the "World League" will help rugby tap into that.
Moreover, a year-long competition is likely to engage more 'casual' rugby fans. The sorts of fans that enjoy the Six Nations but don't really follow the June tours or Autumn Internationals may well be drawn in by the concept of a continuous tournament, with valuable points on the line in each game. Such a model will also be appealing to broadcasters - rather than having individual games, or short series, they will be able to market all the fixtures as a package. This will bring increased revenue and, hopefully, grow the game more generally. Indeed, if the "World League" is highly financially successful, World Rugby will be able to reinvest more into the sport's development.
It is also of note that the number of Tier 2-Tier 1 fixtures would actually increase under the proposal. For example, England only ever play one Tier 2 side in a calendar year. In the "World League" they would play at least two (Japan and USA). However, this is somewhat misleading, as each Tier 1 nation would be playing the same two Tier 2 nations every year – the perceived increase would be severely limited, without promotion and relegation.
Disadvantages
Tier 2 Exclusion
Perhaps the most significant drawback of the "World League" proposal is the exclusion of the Pacific Island nations. In fact, "drawback" doesn't really do it justice. It is a gross betrayal of the region's historic contribution to international rugby and, in particular, the on-field success of Fiji. The incredible natural rugby talent which the small country continues to produce cannot be ignored at the top table. To exclude Fiji, ninth in the world rankings above Argentina, Italy, USA and Japan would be entirely at odds with everything that the sport is about. Indeed, their exclusion in favour of the USA demonstrates that the criteria for participation are not sporting but commercial.
Georgia, too, are ranked inside the top 12, but are not invited to join the club – Italy, as a Six Nations team, are automatically involved. Nonetheless, Italy did beat Georgia in the autumn, and the fact they play at least five of the strongest nations each year must affect their ranking. Though Georgia can feel aggrieved, it is Fiji who have the right to be outraged.
Sport, particularly international sport, must be a meritocracy if it is to retain its integrity. The very essence of sport is fair and open competition: "may the best team win". In the case of the proposed "World League" it is more a case of "may the best rich team win" – it is not really a 'world' sporting competition, it is an elite club; a cartel.
It might be that this proposal would be susceptible to challenge under competition law. However, more straightforwardly, Fiji might have grounds for a legal challenge based on World Rugby's own Regulations. World Rugby Bye-Law 3(d) states that the objectives and functions of World Rugby include:
"To regulate and co-ordinate arrangements to ensure that there is a fair and equitable programme of matches, tours and tournaments for Senior National Representative Teams of all Council Member Unions"
Fiji was recently elected onto the World Rugby Council, and as such has a right to a "fair and equitable programme of matches, tours and tournaments". There is a strong argument that the proposed "World League" is neither fair nor equitable for Fiji and, thus, the decision to the form the tournament may be in breach of contract.
Of course, the exclusion of teams such as Fiji and Georgia would not be so problematic but for the fact that the proposal is said to be a 12-year deal. World Rugby seem to have suggested that this is part of their "long-term" plan to ensure the sustainability of international rugby. But the fact is that if teams like Georgia and the Pacific Islands are locked out of the top flight of international rugby for the next 12 years, the game is far more likely to die in those countries than it is to thrive. The proposal means that there will be no time for Tier 1 nations to play fixtures against non-World League teams outside of an RWC. What incentive, and what opportunity does that create for these Tier 2 sides to progress? Next to none.
If players from these countries are unable to play in the biggest games, and if there is a lack of commercial security, they are only more likely to move away and seek to qualify for other nations through residency. The player-drain which has seen talent leak out of the Pacific Islands in recent times will soon become a torrent. After all, playing top level internationals is also a shop window for these players – test rugby wilderness will also mean fewer opportunities to make a living.
It is all well and good having a long-term plan, but World Rugby have neglected the medium-term to the detriment of most Tier 2 nations. The rich will only get richer, and the poor will get relatively poorer.
Player Welfare
Another issue which was flagged particularly by the IRPC is that of the toll the proposal would put on top players. It would see the best two teams play 13 matches in a calendar year, including five on consecutive weekends during the autumn. This gruelling schedule, which will also conflict with the Northern Hemisphere club season, does not have the players' best interests at heart. Even if it allows them to earn a bit more, the mental and physical burden of such an intense period, year after year, is impossible to put a price on. It is widely recognised that there is a need to reduce player load, not increase it. IRPC President Jonathan Sexton stressed that:
"The issue of player load has never been so topical, however needs to be properly understood. To suggest that players can play five incredibly high-level test matches in consecutive weeks in November, is out of touch and shows little understanding of the physical strain this brings"
Perhaps of even greater concern is the long-distance travel the current proposal entails. The idea is that the Six Nations teams would travel to play three of the Rugby Championship teams on consecutive weekends in June. As such, England could end up facing New Zealand, Argentina and South Africa back-to-back. That would mean thousands of air-miles and four different time-zones in the space of three weeks. Combined with the physical and mental strain that tests against such formidable sides would involve, this is a recipe for player burnout, under-performance and perhaps even injury. Elite sport in today is better than that.
Rugby Concerns
There are also several rugby concerns. Primarily, as I have argued previously, the World League would ultimately amount to the Rugby World Cup Lite TM. Having an annual competition featuring 12 out of the 20 RWC teams (60%) seems ludicrous. RWCs are special because they are a rare meeting of teams from across the globe, competing for the ultimate crown of being the best in the World. If the top 12 teams play each other annually, such a prize is devalued and the charm of the RWC will be lost. On top of this, due to the damage that being lock-out will do to Tier 2 nations, the 12 elite teams will dominate the RWC, weakening the tournament as a product and entrenching divisions.
Secondly, how do Lions tours fit in? Many people, of which I am one, consider them to be a unique feature of international rugby which should be preserved as far as possible. Would the World League take a break in a Lions year? Or would the Lions have to go? Presumably, the Lions will already have entered into contractual arrangements with the South African Rugby Union for their 2021 tour. How does that affect things? Clearly, Lions tours do not fit well with World Rugby's proposal.
The Fans
As Kieran Read points out, fans don't want to watch tired players playing low quality test matches. Worse still, under the 12-year deal, the fixtures would be the same every year. Though games would alternate between home and away, the excitement of a three-test series down-under or a rare meeting with the All Blacks (as happened for England last year) would be lost.
No touring would also be a disappointment for travelling fans. Groups of supporters often make the trip out to South Africa or New Zealand to follow their team around but, under the new format, such fans would have to be able to afford to travel to not one country but three. As such, travelling support is likely to be negligible, impacting fans directly but also the atmosphere at the matches.
Finally, as Sonja McLaughlan has pointed out, given the sums of money mentioned, it is almost inevitable that matches will be broadcast behind a pay wall. This would surely cut off the very fans which World Rugby is trying to reach with this new format. In the end, all that World Rugby and the chosen unions will be left with is a large sum of broadcasting money – which perhaps reflects where their priorities really lie.
Solutions
Though I am far from convinced, it may be that an annual "World League" would add excitement to the rugby calendar. I am of the view that test matches are meaningful whether or not there are any league points at stake, but I can see why new fans might struggle to buy into that. However, if this idea is to go ahead, the following changes must be made.
The 12 teams must be determined by their world ranking – qualification must be based on merit.
There must be relegation to and promotion from a parallel league for the next best 12 teams in the world rankings.
The play-off phase can be scrapped to reduce the number of games, even if it does mean a slightly smaller pay-day.
Minimise travel distances for each team, perhaps even hosting series of games in one country, or neighbouring countries.
There must be a revenue-sharing model between the 12 teams in each league to allow the weaker nations – often with far smaller stadia – to make up ground and increase competitiveness.
A proportion of the profits from the top league must be ring-fenced and reinvested in the teams in the league below to help them bridge the gap.
These changes would go some way to improving on the reported proposal but may still suffer from flaws.
An alternative way of adding excitement, commercial value and increased Tier 2 participation, as I have argued in greater detail before, would be holding a European Championship and a 'Rest of the World' equivalent once every four years, in the third year of an RWC 'cycle'.
Each could involve the 12 top teams in the respective regions based on world ranking and could be hosted by a single country, with play-offs determining final placings to ensure all teams are involved throughout. Whether this replaced the Six Nations/Rugby Championship that year, or whether it was split between the June and autumn test windows could be up for discussion. Regional rivalries would ensure the tournament was full of passion and would be well-supported, while it would give Tier 2 nations something to aspire to between RWCs.
Such an alternative clearly needs much more development but it may well prove more appealing than the much maligned and inevitably doomed 'World' League.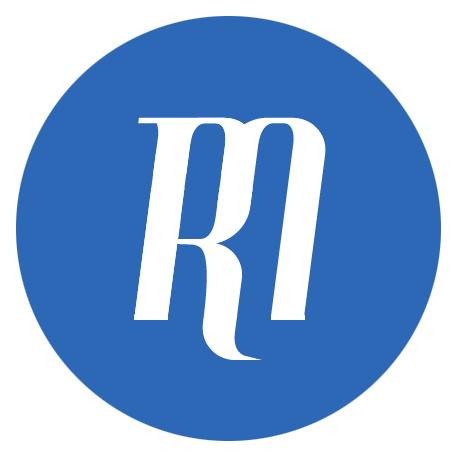 Filed under: International, Spirit Of The Game
Written by: Ben Cisneros
Follow: @ben_cisneros · @therugbymag