The grey area plaguing rugby's brain injury prevention framework that won't go away
It was said far and wide before the 2019 Rugby World Cup tournament, the new high-tackle adjudicating framework was going to have a serious impact on the tournament in Japan. As much as we'd hoped it wouldn't, the headlines have been dominated by red card and non-red card offences alike. The grey area of 'the drop' could continue to plague rugby's biggest event well beyond the final in Yokohama.
---
Spare a moment for the heroic Uruguayans and the plucky Russians. Their performances and general impression upon the Rugby World Cup should be gaining far more attention in the broadsheets than they are receiving. Who would have thought that the side that went down 47 to 15 to an all-court Fijian side would seize an enthralling 30-27 victory over the stars from the Pacific in their first game of the tournament? Especially after the impressive manner in which John McKee's men took the game to Australia the previous weekend before finally succumbing to defeat.

Equally, while they are yet to win a game Russia have gone on to defy their feeble pre-tournament results to challenge higher-ranked nations. After losing to English second division side the Jersey Reds 35-22 and Irish Pro14 side Connacht 42-12, those that held the belief Russia could compete in Japan were either very few or entirely muted. And yet, compete they have, leading both Japan and Samoa at half-time before eventually losing both games admirably.

And yet, these are not the stories being told over 6 pm beers while moaning about the early start the following morning to catch the next taste of World cup action. There are few domestic club forums asking whether Russian fullback and captain Vasily Artemyev could make a return to the top-flight as an assured number fifteen (having left Northampton Saints in 2016) for their beloved local team. Before Japan's ruthlessly efficient victory over Ireland, the much-maligned high tackle issue dominated the World Cup conversation. But Michael Cheika's outbursts lambasting both the game's officials and administrators and the non-ban for England's Piers Francis brings about further turbulence for rugby's brain injury prevention framework.

There are no two ways about it, rugby has to continue in its attempts to protect players from brain injuries; both those with short and long-onset symptoms. Second-impact syndrome could kill you on the field if a concussion is not spotted and removed, while chronic traumatic encephalopathy (CTE to you and I) could cause you a whole host of nasty effects ten years after-the-fact. Irreversible effects like tremors, early-onset dementia and speech impediments. Just this morning, a friend relayed to me how one of her boyfriend's now ex-teammates has delayed vision in one eye and a sudden onset of anxiety since suffering multiple concussions. This is a man in his early twenties we're talking about here.

Quite simply, with the increase in power and force in rugby's collisions as professional (and indeed amateur) athletes have learned to fine-tune their bodies and techniques, the sport has a duty of care to the modern-day gladiators clashing bone to bone for our entertainment. And don't forget, that's what these fearless men and women are putting their bodies - and brains - on the line for, an income that is generated by and for our enjoyment, not our survival. We are not talking about those who put themselves in the way of bullets on the battlefield or nuclear materials in power plants, these players can be better protected from life-threatening dangers in their workplace.

As it is, there is friction between what is being said by those handing down the latest directives and, well, basically every other corner. Several coaches, pundits and fans still oppose decisions that lead to post-match citings and bans. Equally, those with a stronger understanding of the new directives and reasons for their implementation are up in arms at non-red card offences that are dealt with after the fact and not on the spot.

The most obvious incidents here include Australia's Reece Hodge's ban for making contact with the head of Fiji's Peceli Yato, the recent non-citing for Francis and the split between the disciplinary panel in charge of Samoa hooker Motu Matu'u's hearing.

The biggest issue here, and the one that has caught out referees even when they have applied the correct framework, is 'the drop'. Without going too deep into the framework (that you can see in the image below) if a tackler makes a shoulder charge or a tackle that connects to the head or neck of the ball carrier, it's a red card.
Now, the only way this can be de-escalated to a yellow card or a penalty is through mitigating factors. These mitigating factors include:
Ball carrier suddenly drops in height (e.g. from earlier tackle, trips/falls, dives to score)
Tackler makes a definite attempt to change height in an effort to avoid ball carrier's head
Tackler is unsighted prior to contact
"Reactionary" tackle, immediate release
Head contact is indirect (starts elsewhere on the body and then slips or moves up resulting in minor contact to the ball carrier's head or neck)

It's the first mitigating factor that is causing the biggest issue, the sudden drop in height of the ball carrier. In the Samoa-Russia game that referee Romain Poite handed out yellows instead of red cards, the dip in body height of the Russian ball carrier just before contact was enough of a mitigating factor. If you take a look back at the video, it's easy to see how the logic was applied. There was a drop in height from the ball carrier as he braced himself for the tackle. But was this sudden enough to warrant the mitigation Poite handed out? Apparently not.
Reynold Lee-Lo's disciplinary panel reached their verdict on the drop lacking enough significance to become a mitigating factor relatively quickly, while Matu'u's panel had to reconvene due to a split in opinion over this drop. Eventually, a day later, it was also deemed insignificant to apply as a mitigating circumstance. To confuse things even further, the panel that adjudicated over Francis' hearing decided the drop of USA fullback Will Hooley in that particular tackle was enough to warrant mitigation, clearing the Northampton man to play later this week if selected.

We are in the sticky situation in which 'the drop' plays a huge role in whether or not a player is sent from the field for the remainder of the match. Whether or not a dip or drop in height from a ball carrier is enough of a mitigating factor is entirely subjective and subject to change from one person or referee to another.

Admittedly, there is a degree of subjectivity across the other four possible mitigating factors above, but none to the same degree or occurrence as the ball carrier dipping as they brace themselves for contact. So how can we combat this? Can we set a specific speed in which a player drops and gauge each tackle by the pace at which a ball carrier defends with some new-age technology? Can we lay the footage of one tackle next to the perfect example handed out by World Rugby and compare the two side by side on each challenge? We can't, practically speaking.

The grey area of exactly how suddenly a ball carrier has to drop for a tackler to avoid a red card remains a taxing aspect of rugby's crackdown on head contact. We've seen tacklers given hefty leeway thus far in Japan with the drop in height, and you bet we'll see fortunes swing the other way after the recent fallout.

It's worth adding, rugby union is probably the hardest sport in the world to officiate and the constant changing of rules and directives - while key to maintaining the health of the game - makes things all the harder for our adjudicators. Who would want to be a professional referee? Not me, and probably not you. Although, the role of the TMO certainly needs some refinement. Piers Francis' hit on Will Hooley was plain for all at home to see and should have been for Ben Skeen in the TMO booth.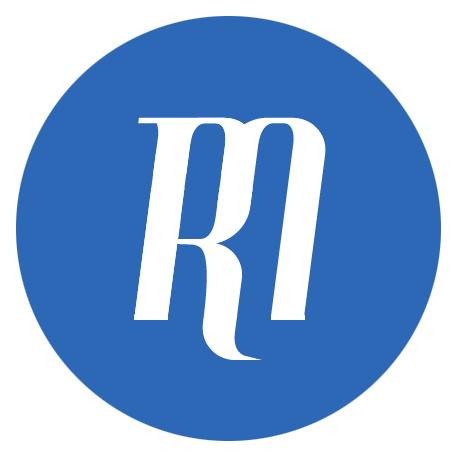 Filed under: International, Rugby World Cup, Australia, England, Fiji, Russia, Samoa, USA
Written by: Alistair Stokes
Follow: @alistokesrugby · @therugbymag