The men that could make history at the 2019 rugby world Cup
There are men, leaders and athletes set to do extraordinary things on the pitch at the Rugby World Cup in Japan. We'll see records broken, defences pulled apart by individual brilliance and even a few fall embarrassingly short of their pre-tournament expectations. But, there are also those set to make history for reasons far more important, and far greater than any single-handed moments of splendour.
---
Yu Tamura: Japan
Much like the eagerly anticipated tournament, we'll kick things off with the hosts. As I'm sure readers will be well aware, the Japanese team is not built on a bulky forward pack or a backline filled to the brim with hotsteppers. No, Jamie Joseph's Japanese team, for the most part, build their success on a ruthless attention to detail. Even if they have seen the clinical edge they displayed during the Pacific Nations Cup put under major pressure by more traditional rugby nations - see South Africa's recent 7-41 victory in Kumagaya – there is still plenty of room for a Japanese shaped upset in Pool A. One of Scotland or Ireland could well find themselves knocked out by the Japanese, seeing Brave Blossoms make a historical debut in the knockout stages. What a boon for the wider game that would be.

As we well know, a team is often only as good as its fly-half but this does not necessarily require a number ten with Beauden Barrett's vision or Finn Russell's penchant for the extraordinary. A standoff with steely nerves, patience and an accurate kicking game can take a team a long way. Yu Tamura, Japan's 30-year-old, 58-times-capped fly-half, is the man on whose shoulders lies a potential history-making Japanese campaign.

Michael Leitch may be the captain, and arguably the man who will play a larger role in the team's composure, but Tamura is the man with the steering wheel. If the Japanese are to make history this year, Tamura will be the silent assassin pulling the strings.

Cheslin Kolbe: South Africa
Not since the unwelcome news in 2012 that the great pint-sized Welsh wing Shane Williams was set to hang up his boots has the rugby world had a champion who personified rugby's boast of being a game for all shapes and sizes. Williams proved that rugby's favourite byline was more than a mere throwaway term engineered to sneer at football, but a genuine example of the heights (excuse the pun) those of us that were not destined to be 6ft2" and 110kg could reach in the 15-man code.

Now, however, a South African by the name of Cheslin Kolbe is ascending to the Williams throne, reminding us of what it's like to see a man not just perform, but exceed at the highest level in spite of two decades worth of being told that he simply would not fit in with the goliaths.

Perhaps more than any other country, South Africa has a history of shutting out players deemed too minuscule to fit in with the status quo of biltong-chewing, physically-dominating Afrikaans. Gio Aplon, a South African winger 4cm taller than Kolbe, was shut out by his native nation's system, earning just 17 caps despite tearing his opposition apart in Williams-esque fashion. But, now, with the open-minded Rassie Erasmus at the helm of the Springboks, Kolbe seems sewn into the fourteen jersey and is set to show off not only footwork to catch Williams' eye, now trained as a pundit, but prove to be one of the most proficient defensive wingers at the top level of Test rugby.

Alun Wyn Jones: Wales
Alun from Wales, as far as the names of sporting greats go, the Welsh skipper's 'John Hancock' doesn't quite match the likes of Richie McCaw, Usain Bolt or Pele. In reality, the humble second row hailing from Swansea probably prefers it that way.

Jones, a 33-year-old gladiator of a lock, will retire from international rugby after the World Cup, and will do so as one of the greatest second rows of all time. The 137-times-capped forward has embodied the essence of what it means to become a legend of our sport. Over a 13-year Test career, Jones continually added new dimensions to his game, evolving with the sport, refusing to allow the exuberant youngsters coming through the ever-improving professional pathway to overtake him. In particular, the offloading game we've seen from Jones of late is an extremely admirable addition to his centurion repertoire.

Should Jones work alongside head coach Warren Gatland, another man to have dedicated over a decade of his life to the Welsh cause, and carry their Grand Slam-winning momentum all the way to a World Cup final on the 2nd of November, the duo will wrest away England's cherished title as the only northern hemisphere team to have ascended to Rugby Union's highest honour.

Of course, Wales are not the only team that could end up sharing England's hemispherical bragging rights. Ireland skipper Rory Best, for example, is bettered by only Jones in the decorated war hero column. But the Welsh are in finer form and of sounder standing than Ireland of late. Jones's profile, should he lift silverware in Japan, would rocket into the history books higher than any other hemisphere rival; outside perhaps the longshot that Michael Leitch does the impossible and guides Japan to odds-defying, fairly tale glory.


Siya Kolisi: South Africa
Readers will have to forgive me for doubling up on my South Africans here, but the chapter in South African sporting history that is being written by Siya Kolisi is not something you should allow to pass you by amidst the feast of on-field offerings. It's been 25 years since the end of Apartheid and South Africa finally have a black captain leading the prestigious Springboks. This is a special moment not only in sport, but South Africa's history.
How warmly Nelson Mandela would have looked upon the visage of Kolisi's leadership from that small, cold concrete cell on Robben Island. During my time as a coach in Stellenbosch, Cape Town, I visited that glorified broom cupboard, the quarry in which the prisoners toiled in the hot sun and spoke to one of Mandela's former fellow inmates. Having absorbed the energy and history of that darkest of racially-charged camps, it's hard not to feel a fondness for what Kolisi represents.

South Africa is a country plagued with the intricacies of racial politics. A country in which the black-white (in addition to various other racial groups) divide is still a major everyday issue; even if it is improving. Kolisi himself rose from a Port Elizabeth township to earn a scholarship to the esteemed Grey High School - regarded as one of the best public schools in South Africa for both academics and sports - and went on to become an inspirational figure within the institution during his teens.

Nicknamed 'Bear', Kolisi's journey to Japan will see the continuation of the path he is chiselling into both the fabric of the Springbok jersey and South African landscape itself as the nation's first non-white captain. With the Springboks standing as one of the top three teams tipped to lift the William Webb Ellis trophy in Yokohama, Kolisi's extraordinary, history-making story is far from concluded.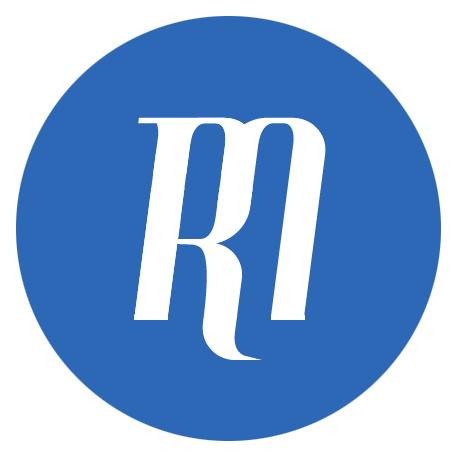 Filed under: International, Rugby World Cup, Japan, South Africa, Wales
Written by: Alistair Stokes
Follow: @alistokesrugby · @therugbymag