The path from Japan: England
The 2019 Rugby World Cup is over and South Africa has been inspired by the poignant image of their first black captain lifting the Webb Ellis trophy. On the other side of the coin Eddie Jones's England are coming to terms with their ultimate loss, falling short of the goal set out by the man himself those four years ago. They missed out on the exact very thing Jones had insisted they were destined to achieve in the wake of that disastrous 2015 tournament. So, we ask the question, what comes next for England?
---
On Saturday morning, local time, English hearts had been sunk well before referee Jerome Garces blew the day's final whistle, rubber-stamping South Africa as the 2019 Rugby World Cup champions. The millions of viewers that had spent their morning cooking bacon sarnies en-masse or piling into the pubs at an unprecedented 8 am knew, deep down, that England had lost the game thirteen minutes before that final shrill blow of Garces' whistle when Makazole Mapimpi took Lukhanyo Am's pass to skate over in the 67th minute to put the Springboks into a 13-point lead once fly-half Handre Pollard added the two. Some may have realised the game was gone within the opening quarter once passes form usually assured hands hit the floor and England's scrum was turned to dough by the Springboks.

It was not to be for Eddie Jones's England last weekend, but it would be unfair to mark this team as failures, losers or disappointments. The least the RFU demanded in Japan was involvement at the semi-final stages. Well, they made it to the final (as favourites) playing one of the most aesthetically pleasing, multi-layered brands of rugby we've seen outside of the All Blacks. Not to mention the destruction of said All Blacks the previous week.


Defeat hurts, and if we as fans are still experiencing stabs of disappointment at work or school on a Monday, the seemingly perpetual chagrin Farrell, Jones, Maro Itoje and Kyle Sinckler are experiencing at this very moment will be elephantine by comparison.
They must now contemplate the next four-year cycle, knowing that 90% of this side are young enough to go again during the 2023 tournament in France. A thought of comfort in any regular circumstance, but in the wake of such fresh feelings of calamity it will feel like contemplating the challenge of Everest after running the London Marathon.

So what happens now for England under Jones? The man himself confessed that this current team is finished, highlighting the obvious changes that come at the end of a World Cup.

"I tell you what happens to teams - they evolve," said Jones. "Some guys will lose desire, some guys will lose fitness, some guys will get injuries, and there'll be young guys come through. So this team is finished now.
"There will be a new team made - we'll make a new team for the Six Nations and that new team for the Six Nations will be the basis of going to the next World Cup.

"And I'll have them for the first two years. And you're so lucky because you've got me for another two years."

Having lost a final in 2003 leading his nation of birth, Australia, to that England team and won another four years later as an assistant to the Springboks in 2007, the 59-year-old coach is perhaps better-suited than any other man alive in taking England forward from here. But where does he go? Which players have worn their final Test jersey and who are their budding young replacements? Will Jones agree on a two-year extension to the current contract that keeps him with England until 2021? There are plenty of points in need of addressing around the England Rugby team.
Eddie Jones
Overall, Eddie got it right in the end, in a general sense. He transformed England's game and took them from the first host nation to exit the World Cup at the pool stages in 2015 to the favourites heading into the 2019 final. They also faced the fact that their opponents' 'why' was simply more potent, with a divided nation back home in such need of the eventual image of their first ever black captain, Siya Kolisi, lifting the trophy in the same numbered jersey that the late great Nelson Mandela donned in 1995.

But Jones and the RFU must move forward now, and there are hard conversations to be had. Famously, Jones's most significant flaw is the weight of pressure he places upon his staff's shoulders. Whatever his achievements, Jones demands close to unmanageable workloads, with the Japanese team coming within a whisker of walking out on him before the 2015 World Cup – in which they went on to create 'The Brighton Miracle', felling the current World Champions. The results are there, but the road is best described as arduous under Jones.


During his time with England, Jones has seen multiple key staff departures. Skills coach Rory Teague, renowned defence guru Paul Gustard, head of sports science Dean Benton, two team doctors, a head analyst, a communications officer and a team psychologist have all come and gone under his watch.

In social media posts, radio appearances and columns, it seems obvious to many of those whose thoughts hold the most clout that Jones should be allowed the opportunity to take this team one step further in four years. However, four more years of Jones's standards could prove too extreme for many, with strong rumours surrounding the departure of lineout mastermind Steve Borthwick, adding yet further need for replacement within the coaching ranks. Whether defence coach John Mitchell and attack coach Scott Wisemantel can be convinced to stay on to 2023 is also yet to be seen.

Jones is currently within his joint-longest coaching gig, equalling the four-year period he spent leading Australia from 2001 to 2005. The RFU will have to choose between handing the man that succeeds Jones in 2021 two years to build towards the next World Cup or putting their faith in Jones for another four years. His coaching credentials cannot be faulted, but the stability of England's backroom staff over the next four years can, and will, be.
Players
So, now to that most popular of subjects, the most hotly contested debate across offices, club bars, social media platforms and fan forums – the playing staff.

Before we step into the realm of budding young superstars there are those players that be about to lose out on the 2020 Six Nations squad purely because of their age. Stoic tighthead prop Dan Cole and the newly arrived, New Zealand-born scrumhalf Willi Heinz will be 36 in 2023, utility backrow Mark Wilson, second row hitman Courtney Lawes and long-serving scrumhalf Ben Youngs will be 34. While Jonny May, George Kruis, Joe Marler and Piers Francis will be 33. Age waits for no man.
There is a balance to be struck, a mixture between old heads who experienced both the 2015 and 2019 World Cups and the form players of the day. Ejecting all of the aforementioned names merely because they won't be in their late thirties would be foolish in the extreme. But some will age out, their physical levels will drop and they will need to be replaced, while the likes of Sam Underhill and Tom Curry have proven anyone can be overtaken by outstanding new talent.

Of the aforementioned seven names, we have potential room for two scrumhalves, one backrower, a second row, a tighthead prop, one centre and one outside back, at least. I've picked a few of the most promising talents plying their trade in the Premiership that could go on to enjoy burgeoning Test careers.
Dan Robson and Ben Spencer: Scrum-half
Of the players most likely to replace that aged Youngs-Heinz axis, previously the long-standing Youngs-Care axis, Wasps co-captain Dan Robson and the latest of late World Cup call-ups Ben Spencer seem most likely to ascend to the 9 and 21 jerseys.


Spencer (above) is the quintessential Saracens man, assured in all facets of the game and in possession of a well-filled trophy cabinet. Add in his kicking boots and the working relationship between number eight Billy Vunipola and captain Owen Farrell, Spencer is well placed to succeed Youngs as England's starter.

Robson is a razor-sharp halfback with the popular modern trait of running promising support lines and could be a firm favourite on Jones's 'finishers' list. Both men are 27 and in possession of England caps, avoiding the risk of throwing in green halfbacks in crucial playmaking positions.
Will Stuart: Tighthead prop
Seeing Kyle Sinckler knocked out almost immediately after the start of the final last weekend was a real hammer blow for England, losing a key carrier and a most important cog of their pod-formation phase play. Dan Cole may have been experienced, but he lacked the dynamism and power of Sinckler.
Will Stuart is a name those who do not find themselves glued to the weekend's Premiership action each week may not recognise. The former Wasps signed for Bath over the summer and has started two of three games so far this season while the World Cup finals have raged on. The 130kg prop seems a happy-go-lucky character with plenty of humour (something that could go a long way within a squad coming off the back of the sport's ultimate disappointment) and has flaunted a powerful carrying game with promising pre-contact footwork during his breakthrough season with Wasps last year.

World Class tighthead props are like gold dust, England already have one in Kyle Sinckler. But, for my money, they may be lucky enough to find two if they hand Stuart the keys to No.18.
Joel Kpoku: Second row
If we're looking at England's locking options, they seem to be a tad light on tighthead second rows. That is to say, they are light on heavy, specialist scrum locks that sit behind the tighthead prop in the scrum, such as Ireland's James Ryan and New Zealand's Sam Whitelock.

In this theme, Jones could do little worse than taking a closer inspection of Saracens' hefty youngster Joel Kpoku. The Newham-born second row may be just 20-year-old, but he weights 126kg, carries well and even boasts the ability to compete at the breakdown.

Special mentions must also go to Exeter's Jonny Hill and Kpoku's fellow Saracen Nick Isiekwe – the latter of whom is capable at blindside flanker, as so many of the best second rows in the world do within the modern game.
Alex Dombrandt: Backrow
If England are likely to be lacking anywhere in the backrow over the next few years, assuming Wilson does indeed not make the cut at a 34-year-old in 2023, it is at blindside flanker and number eight, behind Tom Curry and Billy Vunipola.

There is one standout candidate that could hand England a fix within multiple areas of their game – most notably at the lineout. Harlequins' lock-turned blindside flanker/number eight is as dynamic as they come, tearing the Premiership apart throughout his debut season last year.


Upon close inspection of his performance in an England (XV) jersey against the Barbarians in June, Dombrandt's key work-on was his fitness, running out of steam at a notable degree before the 60-minute mark. With application and time under the ruthless Jones regime, this is probably the most straightforward fix within professional sport.

Deployed at a relatively even rate between blindside and number eight for Harlequins over the last two seasons, Dombrandt could be a fantastic addition to England's dynamic carrying and offloading game, while his skills as a lineout jumper could significantly boost an area that has plainly bothered Jones over the last few years.

Bath's Zach Mercer is another name too good not to enjoy England inclusion. A rangy number eight closer to the build of Wales' Taulupe Faletau and New Zealand's Kieran Read than England's Vunipola or South Africa's Duane Vermeulen, Mercer's lack of sheer horsepower may continue to leave Jones reluctant in his selection. As for every other aspect of his play, including leadership, lineout jumping and remarkable agility, Mercer could be a genuine star for England.
Piers O'Conor: Centre
England are not exactly short of midfield options as long as Owen Farrell continues his role at inside centre alongside George Ford at fly-half. With Manu Tuilagi set to hog the thirteen jersey as long as he remains fit, Henry Slade and Jonathan Joseph offer high-quality replacements with promising age profiles.

However, we cannot rule out the chance that Jones could revert Farrell back to fly-half and with Tuilagi at inside centre once more with one of Slade or Joseph outside him.

Joe Marchant stands as the most obvious name in the midfield pecking order as an elusive runner and handy ball-player given his time at fly-half, but there is another centre in his early-twenties displaying real skills and, importantly, strength in contact.
Bristol Bears man Piers O'Conor has featured in both midfield slots and at fullback for the Bears and appeared on the wing for the England XV in June. The former Wasps academy man is somewhat of an outside bet, but he has the silky skills, pace and strength to gain Jones's favour.
England's brand
Finally, there is the style of rugby England played, the dynamic hard-running, offloading rugby that took them to the final. There is an argument to be made that they tried to play too much rugby in the final, that they should have adopted a tighter style, a brand of playing closer to the traditional English game something akin to the type of rugby South Africa played on the day.

Equally, that is the style that took them to the final and saw them blast New Zealand away in thunderous style the week before. Just because there were inaccuracies on the big day, that doesn't mean their style must be thrown out with the bathwater.

Dynamic carrying forwards with the propensity for an offload took England to where they were on Saturday, but overplaying and sending passes to the floor and into touch was perhaps an indictment of forcing the issue.

England will probably rail it back a gear going forward, potentially reverting Farrell to the ten jersey with two traditional centres in the midfield. Or they could hold strong with the Ford-Farrell combination and simply use this as a learning opportunity, which of us can say? If we've learnt anything during Jones's tenure, predicting him is a fool's errand.

What do you think will happen for England over the years? Hit the share button below, tag @therugbymag and let us know how England's style, squad or coaching staff will change in 2020.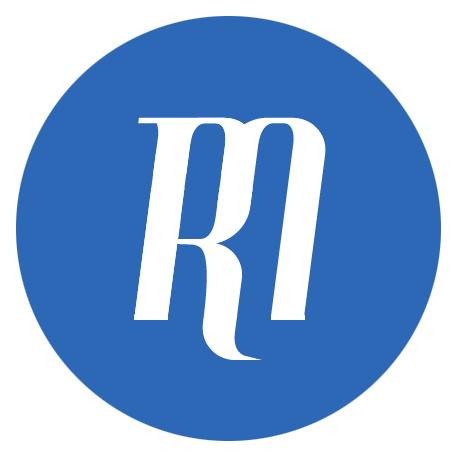 Filed under: International, Rugby World Cup, England
Written by: Alistair Stokes
Follow: @alistokesrugby · @therugbymag