The ultimate edge that will decide England and New Zealand's titanic Rugby World Cup semi-final clash
Forget the 2010 Hollywood epic detailing the trials of Perseus (son of Zeus), this weekend's Rugby World Cup semi-final between England and New Zealand is the real Clash of Titans. On form, this should have been the epic final the inspiring events we've witnessed in Japan this year led up to. But, it's come in the semi-finals and only one can attempt to lift the trophy in Yokohama next month. But, between black and white, north and south, there is a major factor swinging one of the team's ways.
---
The Japanese team's heroics that stole the rugby community's heart, the Uruguayans' sensational slaying of the globetrotting Fijians and the efforts Japan's officials and emergency services put towards ensuring certain games went ahead in the wake of Typhoon Hagibis, we won't soon forget the narrative of this year's quadrennial tournament.

Oddly, despite England and New Zealand convincing as the two most dangerous teams in the tournament so far, the most notable moments associated with their respective campaigns have been the tournament departures of their quarter-final opponents, Australia and Ireland. Both losing quarter-finalists flattered to deceive this year and have left a degree of chaos and endless questions hovering above their national unions.

Thankfully, now the starting twenty nations have been whittled down to the final four England and New Zealand, and of course South Africa vs Wales, will have the rugby world's full attention from the week's build-up to the eventual post mortem that will hit each nation like a sledgehammer.

Should they lose, New Zealand will always go into slight meltdown whenever they lose a big stage game, or any game for that matter such is their pedigree. If it's England that trip up at this semi-final stage, they will feel they have failed to grasp the goal they set themselves after a disastrous pool stage exit during their home World Cup four years ago. And as far as divisive England boss Eddie Jones, his retinue for that last four years has been to lift the William Webb Ellis Cup in Yokohama. The potential drama both on and off the field this weekend is positively mouth-watering.

For me, this game is going to be tighter than a Georgian scrum. England came within an agonising one point of defeating the All Blacks last November, and have only gone on from strength to strength since. Most notably, the reintroduction of line-breaking extraordinaire centre Manu Tuilagi, the promotion of playmaking fullback Elliot Daly and the arrival of Kamikaze Kids Sam Underhill and Tom Curry on either flank have transformed England from 2018 Six Nations fall-men to potential World Champions.

However, New Zealand haven't exactly been resting on their laurels over the last eleven months. Damian McKenzie was their electric fullback-come-fly-half at Twickenham in that epic November encounter, but an ACL injury ended his World Cup dreams and cast question marks over Steve Hansen's World Cup plan. Into the breach stepped two-time World Player of the Year (at fly-half), Beauden Barrett, taking up McKenzie's playmaking role in the fifteen jersey while Crusaders man Richie Mo'unga locked things down at standoff; also supplementing Barrett's sketchy history from the boot with his own 82% success rate in 2019.


Like England, New Zealand also opted for the Australian model of fielding two openside flankers at six and seven, with Hurricanes star Ardie Savea packing down in the unfamiliar six jersey alongside number seven Sam Cane.

Hansen went a step further in the changes to his team that would see it bear an ever-closer resemblance to the gearshifts Jones had made with England a few months before. Much like the way Jones promoted explosive tighthead prop Kyle Sinckler, New Zealand opted to for more power in their frontrow, seeing centurion tighthead Owen Franks replaced by Nepo Laulala.

Through their changes over the last year, both sides are significantly more mobile and attack-minded in their approach, employing more powerful ball runners, breakdown components and playmakers than any of their title contenders. These two sides are all action, adaptable beasts that have the potential to be unplayable on their day, equally as capable of shutting down carriers in defence or manipulating their opponents with a fine blend of power and tactical nous when on the attack.

England also appear to have caught up New Zealand in the intangible, and essential, area of confidence. The All Blacks have no shortage of winning history to tap into when their self-confidence is questioned, and have done so in the wake of failing to win the 2017 Lions tour. Equally, for the first time since 2003, England are emanating a level of self-belief that has eluded them for over one and a half decades. They are still a way off the mindset bent towards the inevitability of the 2003 World Cup triumph, but the coolness the current England side is radiating should only worry New Zealand fans.

And yet for all these ground-levelling factors England have discovered under Jones, New Zealand will still hold a substantial edge.

While Jones's changes came in the wake of their dismal 2017/18 campaign, Hansen's came after a year's period in which they lost just two of nineteen games; losses which came against the Springboks and Ireland, green was not their colour that year.

Essentially, Hansen's changes were proactive, while Jones's were reactive. A point in which lies perhaps New Zealand's biggest advantage. There was no big reset button, no period of panic in which they failed to attain silverware. Polar opposite approaches to change in the grand scheme of things.

That is not to say it's going to be a comfortable win for New Zealand this weekend, far from it. England have the power, form and, by all reports, the self-belief to make it to the final in Japan. But, New Zealand have this edge and the prestigious history of the Silver Fern adorning their chests.

Either way, whoever wins this game will surely lift the trophy in Yokohama on the second of November, while the other will be forced to slog it out for a third-place finish in the bronze final the day beforehand. As far as semi-finals go, it doesn't get more exciting than this titanic clash of black versus white.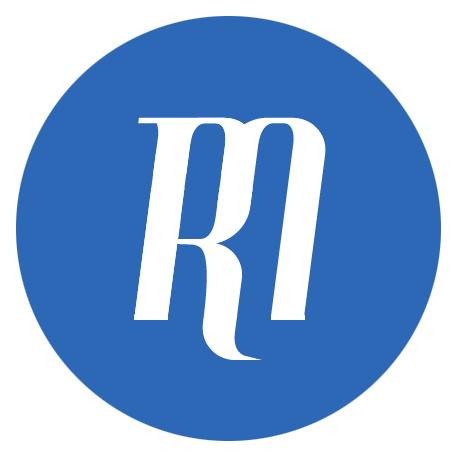 Filed under: International, Rugby World Cup, England, New Zealand
Written by: Alistair Stokes
Follow: @alistokesrugby · @therugbymag