Why Wales are built to beat the Boks
It's close now, so close, they can almost taste it in the air, tempting and teasing the hopes some are trying to desperately to hide from view in the fear of further World Cup anguish. From the Cardiff bay to the top of Mount Snowdon, Wales are anxiously awaiting the rematch of their 2015 Rugby World Cup quarter-final in England - in which the legendary Springboks cast them tumbling from the World Cup playoffs on Twickenham terrain.
---
The home of English rugby has been the stage of Welsh heartbreaks and joyous sacking of their biggest rivals alike. Their ultimate tournament game piled itself upon the former category four years ago, with South Africa charging their way to an eventual semi-final defeat to reigning champions New Zealand.
South Africa's eighth World Cup was not without its own heartbreak. With the recent film etching the events of 'The Brighton Miracle' yet deeper into the history books, South Africa finally put that particular Japanese beast to bed last weekend. Rassie Erasmus's side took their tally against this year's hosts to a 2-1 winning ratio, having played one and lost one before their tournament warm-ups and quarter-final clash.
Now, returned to form by their Director of Rugby Erasmus after a horrendous period (by South African standards) under former head coach Allister Coetzee, South Africa seem destined to knock the Welsh out of consecutive World Cups; or so the bookies say. The Springboks are on average seven-point favourites heading into Sunday's Tokyo Tumble, and when you match the teams up man for man, it's hard to argue. South Africa sit behind only those historic New Zealanders as far as World Cup wins go, level on two with Australia and ahead of England on one.
On personnel alone, South Africa have faster wingers, stronger ball carriers, fewer injuries and better attacking form. Aside perhaps the potentially injured duo of fullback Liam Williams and outside centre Jonathan Davies, there are few Welsh players that would force their way into the South African XV. Even Alun Wyn Jones, that Welsh and British and Irish Lions great, would be forced to rely on his leadership skills and general aura to secure a spot ahead of the monstrous Eben Etzebeth or any one of South Africa's other gargantuan locks. To the naked eye, this game it South Africa's to lose.
However, one rules out a team coached by Warren Gatland - for over a decade - at their own risk. You can levy any number of criticisms at Gatland's side. "They don't have the big ball carriers", "they don't play enough attacking rugby", "they have too many injuries." Gatland's boys are far and away the most disrupted and least dynamic of the four semi-finalists. And yet, they boast winning pedigree.
Few predicted Wales would go on to win the 2019 Six Nations let alone seize a Grand Slam, myself included. But they did. For all their inefficiencies when placed alongside their fellow semi-finalists, Wales are easily the most cohesive and consistent team, a trait that so often goes unnoticed in the best sides, often only try contemplated in its neglect once results turn sour.
The Welsh are underdogs, and they know it. What's more, they love it. The crown has rarely, if ever, sat comfortable atop Welsh brows, preferring to go out swinging in the corner for a Rocky V-style victory over the big bad Ivan Drago that heading into a tournament at full speed, ready to flatten all foolish enough to stand in their path. It is perhaps not a mindset built to secure regular trophies, but it is extremely effective at times. The worst thing the South African public, and rugby fans in general for that matter, could have done this week is assume the rejuvenated Boss would prove too much for a rigid, starchy Welsh team.
Any regular sports fan with an eye for tracking trends can tell you that mentality is the ultimate deciding factor in sporting victory. Mental fortitude has been perhaps the most telling factor in the All Blacks' success over the last twelve years following their borderline catastrophic quarter-final defeat to France in 2007. More so even than the set of basic skills that far outstrips any other nation. This unwavering tenacity is the trademark Gatland has fostered within this current Welsh side over the years. The biggest compliment you can pay a team is an ability to win ugly, and that's what Wales have been doing, especially after their big Pool D clash with Australia and quarter-final triumph over the French. Even before the red card to French lock Sebastien Vahaamahina's mindless elbowing of young blindside Aaron Wainwright last weekend, I still felt Wales had it in them to claim victory from the claws of defeat.
Indeed, we cannot directly compare last two weekend's quarter-finals - in which Wales claimed a last-minute victory over France and South Africa pumped the host nation of Japan. Wales are better built to deal with South Africa's forward game than Japan were, they are in possession of perhaps the best defence in World Rugby, led by soon-to-be French coach Shaun Edwards. There will be no 40-metre rolling mauls, no man vs boy matchups at the breakdown and Handre Pollard's armchair will have a few more rogue springs in it this weekend, Ross Moriarty will make sure of that.
Furthermore, South Africa have lost their firecracker wing/fullback Cheslin Kolbe after a nasty ankle twist in a tackle last weekend that most contortionists would have been proud of. He is one less unpredictable facet of the game for Wales to contend with.
It will be by the skin of their teeth, but for my money, Warren Gatland's men will have enough clout to hold off South Africa and secure a spot in a historic first ever World Cup final for their nation.
South Africa are back at the top of the rugby world after a few barren years, and probably win this game six or seven times out of ten. But, they have not weathered the trials and tribulations Wales have lived under the Gatland regime.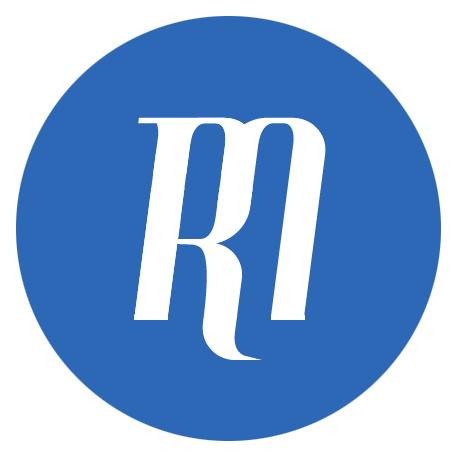 Filed under: International, Rugby World Cup, South Africa, Wales
Written by: Alistair Stokes
Follow: @alistokesrugby · @therugbymag