Wonderkids: Baby Boks and Junior Wallabies Doing Their Part In Hemispherical Rebalance
The downward spiral of the Wallabies and Springboks seems to have originated from successful 2015 World Cup campaigns, with the former Test giants struggling to tread water of late. But, alongside improved Super Rugby form, the Baby Boks and Junior Wallabies Doing Their Part In Hemispherical Rebalance
---
The slow slide from grace for South Africa and Australia started in Brighton, England in 2015 when the Japanese caused the biggest upset in World Cup history by felling the Springboks 32-34. Heyneke Meyer's South Africa went on to finish third in the tournament while the Wallabies fell short of a third Webb Ellis trophy at a New Zealand-shaped hurdle in the final, this would be the last time either side stood as one of three Southern Hemisphere giants, the kind of giants that typically take the combined forces of the British and Irish Lions to claim a series win.
Through a mixture of retired national stalwarts, the syphoning off of homegrown playing and coaching talent to the richer Northern Hemisphere club system - and national sides on occasion - caused the Springboks and Wallabies to fall well behind their once long-standing reputations. Fortunately, this curve is finally in the ascendancy after plummeting to all-time lows during the latest World Cup cycle with Super Rugby form and u20 talent paving the road away from the disastrous run of results - for club and country - that followed successful World Cup campaigns in 2015.
While South Africa bounced from Meyer to Allister Coetzee before settling on former Munster boss Rassie Erasmus, Australia have stuck by and persisted with Michael Cheika as top dog. This perhaps explains the increased success Australian sides have had in Super Rugby this year, yet failed to return with such force at international level. While Cheika has pestered and persisted Aussie Super Rugby clubs where the fitness of their players is concerned, Erasmus has ripped up the rulebook and created himself a previously unseen title within the Springbok setup, director of rugby. Erasmus's fresh voice and change in pace has injected a new lease of life into his national side, while Cheika's perseverance atop the Australian chain has resulted in a much-improved rate of success, and supply base, for clubs that feed his own team.
Although, while there's no doubting the ships are beginning to steady, South Africa and Australia's Test sides are far from back to their superior selves and indeed may never return to the same heady heights over an extended period given the ground their northern counterparts have made up over the last decade.
A base of successful club sides provide an invaluable springboard for national outfits and Australia may well leapfrog South Africa, in terms of form and not world rankings, over the summer in the lead up to the World Cup in Japan if the club-to-country shift possesses a reasonable degree of continuity. But, this is of course yet to be seen, whereas here and now, their u20 teams are providing genuine cause for hope.
Aside from the individual performers, the Junior Wallabies have offered up a level of durability and persistence that has so deftly eluded the senior side over the last four years. The Aussies may have gone down 56-33 to England over the weekend, but the red card for starting number eight Patrick Tafa in just the second minute made victory in round three virtually unattainable. It became very easy to highlight standout stars for England when facing 14 men, and much to the Australian's credit, there were plenty of notable performances in a side with the odds set against them for 78 minutes.
Captain Fantastic and David Pocock clone Fraser McReight dominated the early rounds with his pill pilfering exploits but made a name for himself as a tenacious ball carrier when under the pump. Equally, Reds fullback Issac Lucas led from back to front as a dangerous runner and dexterous, dangerous second playmaker. Fly-half Will Harrison and former Canterbury lock Nick Frost are just two further names that have impressed individually for the Junior Wallabies, but the stubborn team effort and never-say-die attitude that has often been guilty of truancy for Cheika's side is the biggest takeaway from the fledgling Wallabies' team performance this campaign. Alongside the success the Rebels and Brumbies have enjoyed in Super Rugby in 2019, comparative to their dour 2017 and 2018 seasons, Australian Rugby has plenty of scope for excitement.
Meanwhile, in a healthier vein of form at international level and perhaps the nation most affected by the poaching of players and coaches, South Africa have enjoyed another year of promising young talent emerging from their pathways. South Africa and France are the only sides to have broken New Zealand and England's otherwise monopoly of the u20 trophy. The French are the reigning champions while South Africa claimed their tournament win in 2012, and are the only side to have finished in third place more than once; in fact, they have claimed third on a staggering seven occasions. The recurring bridesmaid tag is apparently well suited to the Baby Boks.
As far as standout individuals go for the rainbow nation, the Sharks may have unearthed a real gem in scrum-half Jaden Hendrikse. The Junior Springboks' starting nine and preferred kicker is in posession of a trait much the envy of the rest of his age group, a cool temperament in the heat of battle. Sharp passing, a strong work-rate off the ball and eye for an opportunity would suggest Hendrikse is a big fan of starting Springbok halfback Faf de Klerk and can compete with his senior counterpart as far as volume of hair goes.
There is also plenty of excitement surrounding the 130kg leviathan of a second row, and Hendrikse's fellow Shark, JJ Van der Mescht. Add in the mesmerisingly fast winger Angelo Davids, the inexhaustible blindside/number eight Dylan Richardson, Sonny Bill-esque centre Rikus Pretorius and surprisingly bountiful energy levels of young tighthead Asenathi Ntlabakanye over the weekend and the South African national side and clubs alike are well on their way to producing even more promising stars. There is a sense that with Erasmus at the helm, South Africa stand much improved chances of holding onto their most auspicious youngsters.
This upturn in fortunes from age grade to club level is not only good news for both the aforementioned nations themselves, but also the competitiveness of the British and Irish Lions tour to South Africa in 2021 and return to Australia in 2025. With Warren Gatland steering the ship for a third consecutive tour in South Africa, Erasmus's Boks are going to have to be on top form to follow the drama of 2017's series draw in New Zealand.
Personally, I'm eager to see whether the success in the u20 World Cup this year for South Africa and Australia can be injected into both their respective nations' Super Rugby and Test setups over the next few years. Equally, there should be reasonable concern over these sides' ability to convert from age grade to senior level.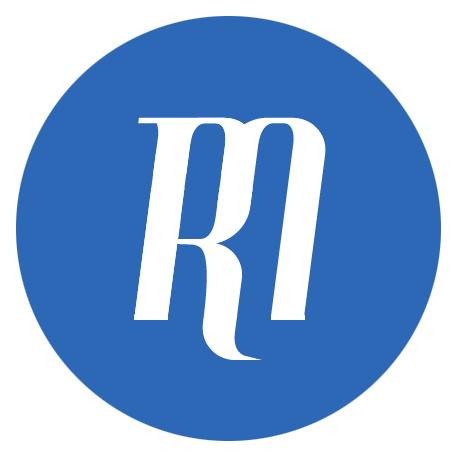 Filed under: International, Wonderkids, Australia, South Africa
Written by: Alistair Stokes
Follow: @alistokesrugby · @therugbymag