Wonderkids: Junior World Cup Semi-Finals, who stood out?
The final round of the 2019 Junior World Cup is a mere five days away, how quickly these shortened tournament formats start and finish each summer. But we are indeed at the end of the 2019 campaign and we have our finalists, those dogged Australian teens versus the all-dominant 'les adolescents' of France. In the build-up to Saturday's final weekend of action, The Rugby Magazine highlights the latest round's top performers
---
Tiaan Thomas-Wheeler
Wales - 19 - Centre
After being halted for nearly an hour following the threat of an electric storm, it's unsurprising that nearly the entirety of Wales' clash with the Baby Blacks was borderline unwatchable. The weather and an extended run of short turnarounds game-to-game have taken their toll, and with no silverware to play for, you couldn't blame either side for wanting to get out from underneath the literal overhead storm and head home. These steeped conditions meant handling skills were at a premium yesterday and even our man in question, Ospreys centre Tiaan Thomas-Wheeler, struggled to keep control of the muddy, grass-covered, soap bar excuse of a rugby ball in Rosario.
Thomas-Wheeler was the first man to bag a try in Wales' last-minute 7-8 'thriller', striking a loose New Zealand ball with a well-aimed toe-poke to send it up the suffused playing surface, eventually outstripping three New Zealanders to pounce for a mud bath-meat pie combination. Far from a flashy performance, and perhaps one that will raise a few eyebrows to be considered as 'standout', but the Neath-born midfielder was one of the few players genuinely up for the fight and stood in the frame of a senior player in the contact area. Not flashy and certainly not one of the yearly 'prodigal sons' that tend to emerge from each summer's tournament, but Thomas-Wheeler had something about him on Monday afternoon, an intangible asset that took him past those Kiwi defenders and straight into the thick of things on a day more suited to the term 'dour' than any other this year.
Noah Lolesio
Australia - 19 - Centre
You've heard all about Fraser McReight, the Australian U20 captain and David Pocock clone so I won't indulge myself, and subject you, to a third article singing the Western Force man's praises. Although if you haven't seen him, the Junior Wallabies skipper and openside is a freak of nature at the breakdown, tenacious in every single area of the game and a level-headed leader in the heat of the moment; the latter of which is a skill plenty of full Test skippers could do with adding to their bow. Ok, I've filled my weekly McReight quota. This time we take a look at the Australian U20s inside centre and Brumbies man, Noah Lolesio.
This Junior Wallaby side is as tough as old boots and stubborn as an ass, and I say that with the highest praise. Two weeks in a row the Aussies have been subjected to a first-half red card and two weeks in a row they've employed a never-say-die attitude. Unfortunately, 78 minutes with 14 men is too much for any side, with the Australians succumbing to England 56-33. This week the troops from Down Under were subjected to a meagre 50 minutes with 14 men, easy pickings... In all seriousness, this young Aussie side don't have any quit in them. One of the men at the forefront of this relentless antipodean drive is inside centre Lolesi. The 19-year-old is a physical presence around the breakdown, in defence and in the carry, but displayed the subtler art of the step and break against Argentina. The Canberra Vikings man broke clear through Los Pumitas' defensive line with a neat change of direction, attracting enough Argentina defenders to find space for an offload to his scrum-half and double-yellow card offender Michael McDonald for a try that would precede a 40th minute sending off for the halfback.
With fellow Brumbie centre Tevita Kuridrani nearing his thirties and Reds captain Samu Kerevi heading for pastures new after the World Cup, there is plenty of room in Australia for hard line-running centres. Some much-needed good news for rugby in Australia.
Rikus Pretorius
South Africa - 20 - Centre
Our third and final centre, potential Stormers star Rikus Pretorius. Apart from having one of the most wonderfully South African names in the game, young Pretorius is a man that has been piquing my interest throughout this year's tournament. I had been looking at New Zealand's Dallas McLeod for this year's big offloading, Sonny Bill-esque inside centre, but I instead find myself keeping an eye on Pretorius. A student of the famous Grey College, the 20-year-old has been a staunch presence at inside centre for the Baby Boks, a pillar around which a backline move, whether structured or unstructured, can find its foundations.
A proclivity for an offload and heft in the contact area makes the 6ft2", 102kg centre a stabalising presence and a source of front-foot ball for the Junior Boks for one final time this weekend against Argentina this weekend, and perhaps the Stormers someday soon.
Louis Carbonel
France - 20 - Fly-half
We do love a cliche in sport, and the ever-present role of a diminutive Gallic halfback guiding a monstrous pack has been well and truly fulfilled by Toulon and French U20 fly-half Louis Carbonel. The forwards set the platform and Carbonel orchestrates his contingent of backs, a familiar tale. Capped for the French Barbarians against South Africa last year, Carbonel is one of the few players to have been exposed to the daunting prospect of a senior Test side, and the experience shows. Five penalties from the boot against the South African U20s and number of nifty runs that closely mirror those of Toulouse halfback Antoine Dupont - who won the Top14 with Toulouse last weekend - marks Carbonel as a another potential star set to graduate from the junior to the senior French sides, potentially following in the footsteps of Toulouse pairing Dupont and Romain Ntamack.
Ryan Baird
Ireland - 19 - Lock/Flanker
Leinster Academy man Ryan Baird learned a hard lesson earlier this month and seems to be making up for lost time since. In the second round of the tournament, Baird saw red in the 21st minute against one of this year's finalists, Australia, for a high shot, forced to watch from the sidelines while his fellow countrymen went down to an eventual 45-17 defeat. While the Irish displayed some major cojones in their resolution, it won't have sweetened the acerbic taste in Baird's mouth.
Baird reverted to the blindside for the Ireland U20's second clash with England during this year's tournament and despite coming out on the wrong side of the result after a 26-42 opening round victory, was a standout on a muddy day in Rosario. There are plenty of similarities to be had between Baird and his senior Leinster counterparts, Ireland international James Ryan and Wallaby lock/blindside Scott Fardy. Baird is built in the hard-hitting, mobile build of the modern loosehead lock, built to dole out punishment on the game line and even claim the occasional linebreak with an immense plant of a right boot and change of running line. I likened Carbonel to a composer in charge of an orchestra, well Baird is the bass drum in that orchestra and one that leaves an impression with each booming stroke.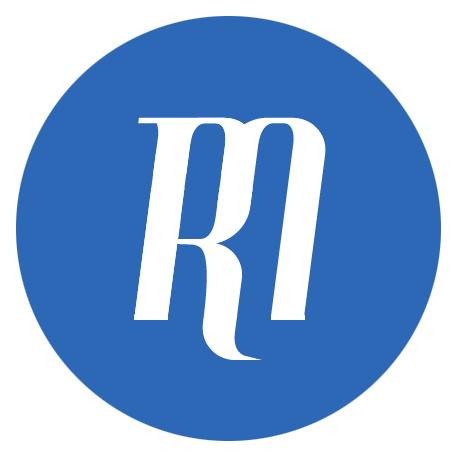 Filed under: International, Wonderkids, Australia, France, Ireland, South Africa, Wales
Written by: Alistair Stokes
Follow: @alistokesrugby · @therugbymag