The shootout for the Wallaby 15 jersey taking place in Melbourne
Much has been said of the Israel Folau saga over the last few months. The Rugby Magazine has previewed potential candidates and highlighted European-based stars that could aid in making up for the star power the Wallabies are stripped of in life post-Folau. This weekend, the top two contenders for Australia's fifteen jersey come head-to-head in an all-Antipodean showdown. A fixture stacked with twelve Wallaby backs out of the fourteen set to start!
---
As detailed earlier this season, four men stand in strong contention to adopt Folau's jersey. The Melbourne Rebels pairing of Reece Hodge and Dane Haylett-Petty, Brumbies man Tom Banks and the Waratahs' versatile star Kurtley Beale. As current Wallaby starters that have nailed down the fifteen jerseys for their respective sides since the Folau saga, Beale and Haylett-Petty stand as prime contenders to succeed the former League and Aussie rules star. Fortunately, we, and of course head coach Michael Cheika, have the opportunity to see this duo go head-to-head in Melbourne this weekend when the Rebels host the Tahs.
Filled to bursting point with Wallabies both former and current, capped and uncapped squad members alike, the Rebels are well ahead of the Waratahs in the Australian Super Rugby conference, sat one point behind group leaders the Brumbies, seven ahead of the Waratahs in third and nine ahead of the Reds in fourth. The liquidation and near complete assimilation with the Western Force has gone down a treat for the Rebels, while the Waratahs are still working their way back to form after lifting the championship five long years ago in 2014.
Despite standing as the senior Wallaby squad member in possession of 83 caps to Haylett-Petty's 31, Beale will be the man most likely to be fighting on the back foot this weekend, playing his seventh consecutive game at fullback since Folau's final appearance in a Waratahs' jersey in defeat to the Blues last month. Prior to Folau-gate, Beale had been operating at inside centre for both the Waratahs and the Wallabies, dabbling at fly-half on occasion.
As detailed in our previous article, there is a serious decision to be made between Beale and the rest of Cheika's potential fullbacks, one that could completely change the dynamic of his backline. Haylett-Petty, Hodge and Banks are closer to like-for-like, or as close as you can get, replacements for Folau, whereas Beale is most aptly compared to the roles Scotland's Stuart Hogg, England's Elliot Daly and New Zealand's Damian McKenzie, when stationed in the backfield, provide their sides as playmakers; to varying degrees.
While having a fullback with the rugby brain of a fly-half seems an obvious extra string to Australia's bow, it is markedly different to electing a safe-as-houses specialist. Beale can unlock defences and set up the danger men out wide in a way that Haylett-Petty and co cannot. On the other side of the coin, Haylett-Petty's experience in the back three means he will offer a level of positional security Beale cannot, or is unlikely to. A paradox Eddie Jones and England have faced since Daly succeeded Mike Brown twelve months ago. While England's attack has been greatly improved since Daly's move last June, his security in the backfield has a strong cohort of fans concerned.
This means there will be two main factors to keep an eye on this weekend in our Aussie fullback battle. First will be the degree to which Haylett-Petty can match Beale in attack. While the South African-born fullback would be ill-advised to attempt to replicate Beale's playmaking, the degree to which he can link with his wingers and create attacking opportunities will compare nicely to Beale's efforts. Secondly we have a prime opportunity to compare the former Wasps man's industry as both a key cog in the Tahs' defence and his individual prowess when competing kicks.
Potential disruption
Shifting Beale to fullback from his current role at inside centre for the Wallabies could lead to a need to rebalance the playmaker-strike runner axis in the midfield. Cheika attempted to play both Tevita Kirundrani and Samu Kerevi, Australia's muscle-bound runners, in the midfield with Beale at fullback in 2017, to no great effect. The remaining option would be to slot the returned Matt Toomua, starting for the Rebels for the first time this weekend after returning to Australia from Leicester Tigers, into Beale's vacant twelve jersey with the hope of manipulating their oppositions' defence with three playmakers instead of two.
Replacing Folau with Haylett-Petty would stand less risk of knocking the Aussie backline out of kilter, but still leaves quite a drop off in 'star power' with neither of Folau nor Beale doing what only they can from the backfield.
It is an intriguing showdown in the fight for Folau's replacement this week and one that, conceivably, could sway Cheika on his replacement for the once famous, now infamous Folau.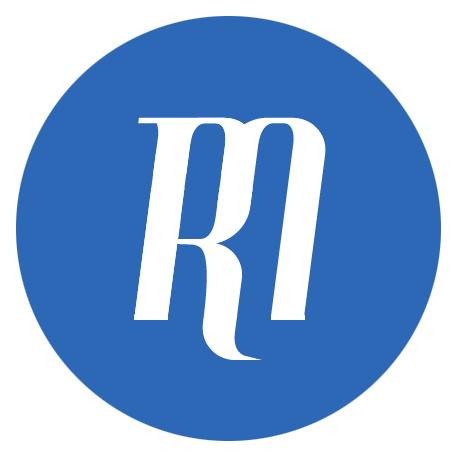 Filed under: Super Rugby, International, Australia, Rebels, Waratahs
Written by: Alistair Stokes
Follow: @alistokesrugby · @therugbymag