Carwyn James: The Greatest Coach Wales Never Had
Carwyn James was a brilliant polymath; he was an activist, poet and visionary rugby coach, whose brand of creative, attacking rugby marked him out as one of the greatest coaches of all time.
---
Carwyn James, a man who arguably had some of the greatest influence on rugby union in the British Isles; a man who coached teams to success against the All Blacks; a man who gained his victories by playing a beautiful free flowing brand of attacking rugby, envied the world over; a man who bizarrely was never given the national coaching role for his own country. This article looks at the man, his coaching ideas and his sadly premature passing.
Carwyn Rees James was born in 1929 in Cefneithin, a small village in Carmarthenshire, famous for being the birthplace of another rugby superstar, with whom his path would cross: Wales and British Lions star, Barry John.
James was a fine rugby player in his own right, who played for his beloved club Llanelli, mainly as a fly-half. He gained 2 caps for Wales in 1958 and it could be argued as a player he would have won many more caps for his country had it not been for another outstanding player at the time playing in his position: Cliff Morgan.
Despite a muted playing career, Carwyn James would move into coaching, sharing his passion and belief for the game. He became coach at Llanelli, turning them into a major force in Welsh Rugby, winning four Welsh Cups with players such as Barry Llewellyn, Delme Thomas, Derek Quinnell, Phil Bennett and Ray Gravelle; all fantastic players in their own right. He was being recognised for his ability to give his team the template and confidence to be able to play a fantastic brand of rugby, and in 1971, he was given the biggest accolade a British coach could be given; the opportunity to coach the British and Irish Lions on a tour of New Zealand.
The tour which also took in two games in Australia was a resounding success. Under his coaching and the captaincy of John Dawes, the British and Irish Lions flourished.
Backs were given the freedom to express themselves, and James would sit with the players and make half suggestions to them. Believing that regardless of where players were on the pitch, if an opportunity arose, they should attack. With players such as JPR Williams, Mike Gibson, Gerald Davies, John Bevan, David Duckham, Barry John and Gareth Edwards, all players at the peak of their powers, they cut loose and caused havoc for the opposition.
The British and Irish Lions also had a pack of forwards who were more than capable of excelling in their roles: Ian McLauchlan, Sandy Carmichael, Gordon Brown, Willie-John McBride, Fergus Slattery and Mervyn Davies to name just a few.
Of 26 matches on the tour, the British and Irish Lions won 23, losing two, and drawing the other. The team won the test series 2-1, with 1 draw, becoming the first and still only British and Irish Lions team to beat New Zealand. Carwyn James profile at this time could not have been any higher; surely it was only a matter of time before he would become Welsh coach?
The issue in Wales at the time was that the selectors still wanted final say on team selections, and the coach would then coach those players selected. James would not accept this, he wanted more of a say on who would be playing under his tutelage, in order to put into practice his ethos on rugby. The selectors would not budge, and neither would James. He was single minded and knew what he wanted and so a coaching man ahead of his time would never coach his own country.
By 1972, James had returned to coaching Llanelli. This was the same year that New Zealand were touring, with outstanding players such as Ian Kirkpatrick, Bryan Williams and Grant Batty. On October 31, 1972, Llanelli would take the field against New Zealand. Before the game, Carwyn James would give a speech in the dressing room which moved players such as Phil Bennett, Ray Gravelle and Delme Thomas to tears. He spoke about how winning this game would top anything he has ever done in the game. Llanelli did exactly that, beating the All Blacks 9-3. The town was in raptures, and yet again Carwyn James had proven that his coaching prowess was a match for anyone in the world.
The All Blacks came to Britain again the following year, and one of their fixtures was against the Barbarians. This brought them face to face with their nemesis from the British and Irish Lions and Llanelli defeats; the man selected to coach the Barbarians, Carwyn James.
The Barbarians side had many Lions players from the successful tour two years previous, though one of the exceptions was Barry John, who in 1972 had retired from rugby. In his place was to be Llanelli and Wales star Phil Bennett, a player that Carwyn James knew very well, having been part of the players development from a young age.
In the dressing room prior to the game, Carwyn goaded Phil Bennett, saying "Phil you have a great sidestep, but I don't suppose you will use it. Yet these All Blacks are made to be sidestepped, you could sidestep them off the park". With these words ringing in his ears in just the third minute of the game, Phil Bennett would show several sidesteps deep in his own half that put in motion arguably the greatest team try ever scored on a rugby union pitch. The game itself was a classic, and if readers have yet to see the game in its entirety, I cannot recommend highly enough that you watch it.
Again a team coached by Carwyn James came out on top against New Zealand, with the scoreline 23-9 to the Barbarians.
For the next few years, Carwyn James would remain as Llanelli coach with many successes. However in 1977, to the surprise of many, he took up a coaching role at Rovigo, in Italy. He remained coach of Rovigo for three years, changing their playing style and encouraging players to play his brand of attacking rugby.
They won the Italian Championship under his command, and the trophy was awarded to the team by Pope John Paul II, who commented to Carwyn that he had been told that rugby was a very rough game. James' response was to tell the Pope that it was not rough if played properly, again encapsulating his beliefs on how the game should be played.
He felt more comfortable in Italy, immersing himself in the culture and developing his poetry, unable to express himself fully in his own country. Even now, he is adored by Italian rugby fans for what he achieved with his team. There is still to this day an annual youth tournament played in Italy in his honour.
After his time in Italy, James drifted out of the game, and this great man full of rugby knowledge was not being put to use. He had put on a lot of weight, was smoking in excess of 50 cigarettes a day, and had an unquenchable thirst for a drink, regardless of company.
On the 10th January 1983 in Amsterdam, Holland, Carwyn James passed away in his hotel room, at only 53 years of age.
Carwyn James was a true rugby legend, and one of the greatest coaches that has ever lived. He was a man who had the magical touch over the All Blacks, and whose brand of rugby was a delight to watch.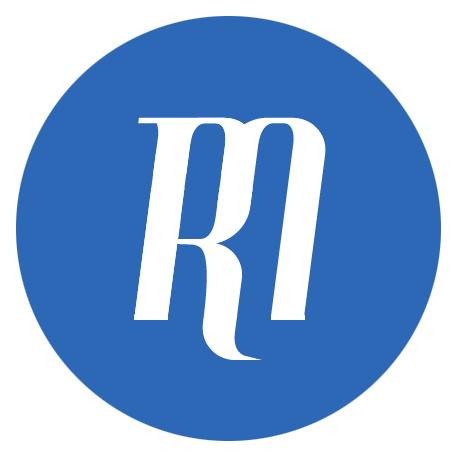 Filed under: British & Irish Lions, Legend Series, Wales
Written by: Craig Muncey
Follow: @CraigMuncey · @therugbymag