Match Analysis: England v Italy
Connor O'Shea pulled a tactical masterstroke that kept Italy in this game for over 60 minutes, and proved everyone who thought England would walk all over Italy wrong.
---
England eventually came good in this game, despite having to weather an intriguing Italian tactic at the breakdown. Going into the fixture, Owen Farrell was set to make his 50th appearance for England against an Italian team that had not won in their last nine matches in the competition.
While England enjoyed a last minute win over Wales in their last fixture, Italy came into this game off the back of a strong defeat at the hands of Ireland, leaving them with 96 points conceded after the opening two games of the competition.
England Team Selection
Eddie Jones only made four changes to the side that beat Wales, giving starts to those who have performed well from the bench in recent weeks; Danny Care came in at scrum-half, Ben Te'o at centre, Jonny May on the wing, and James Haskell on the flank. Maro Itoje would continue to start at 6, but scrum down in the second row, a feature we have seen in recent matches.
Italy Team Selection
Italy made five changes to their side for the game, with Exeter Chiefs' Michele Campagnaro coming in at centre, as well as a late call up for Ornel Gega at hooker.
Given their game plan, Connor O'Shea and his Italy staff must have been rubbing their hands together as they listened to Eddie Jones talking of taking them to the cleaners before the fixture.
Match Overview
With talk of relegation being firmly stamped into the soil recently, Italy would perhaps feel this was an opportunity to prove those that doubt they should be in the competition wrong.
Throughout their time in the Six Nations however, there was one team they had never managed to beat; England. Going into the game, it was clear that Connor O'Shea would need something up his sleeve if he was to reverse those fortunes.
England on the other hand, sat atop the Six Nations table, but have struggled for form since the beginning of 2017 and would view this fixture as a great platform for getting their performances back on track.
Italian Breakdown Tactic
Having conceded so many points over their first two fixtures, Italy would be looking to bounce back. Against perhaps the strongest team in the competition, it was always going to be a tough ask; unless they had something that could turn the game in their favour.
Testament must go to Connor O'Shea for such a superb game plan. I don't think anyone could imagine Italy going on to win the game had it been a normal game of rugby, and so the idea behind Italy's approach was a way to level the playing field; it worked.
While I believe there were times when Romain Poite did get the breakdown wrong, for the most part he handled it incredibly well, ensuring Italy were able to exploit the laws of the game in their favour.
A ruck is only formed when players from both teams, compete for the ball on the floor after a tackle. In this instance, Italy refrained from competing, and so a ruck would never be formed. As no ruck is formed, the ball remains in open play, which in turn means there is no offside line. This allowed the Italian players to get into the English line and wreak havoc. They are not the only team to have played this way before, Australia have on occasion, as well as the Waikato Chiefs in Super Rugby. In fact, Nathan Hughes has done it himself while at Wasps.
While Eddie Jones was scathing of the tactic after the game, Italy played within the laws, and disrupted any momentum England had hoped to gain in the match. They went in at half time leading, and by the hour mark, they were only loosing by two points. England were in a situation that going into the game would have felt unprecedented, and Owen Farrell found himself kicking for goal rather than for the corner, an indication of the respect Italy had learnt with their performance.
England Leadership
This situation might have been mitigated had England had better leadership on the field. If they want to be the best side in the world, they need to do more than win matches, and that includes reacting to the different tactical aspects that will appear in each of their fixtures.
Italy challenged England's mentality during the first half of the game, and they didn't have an answer. It took a half time break and a team talk away from the field for England to appear with some semblance of a plan to combat Italy. Indeed, it felt in the first half as if England were crying sour grapes rather than confronting the issue and forming a response.
When they came out for the second half, it was clear that they had adapted. By raising the tempo of their attack around the tackle, and offloading as much as possible, they opened the game up, and in doing so, they found they had Italy on the ropes, and despite Italy still being in the game on the 60 minute mark, they saw out a bonus point win.
Conclusion
Scotland would have preferred to go up against an England side who steam-rolled this game, but instead will challenge themselves against a team who were put to the test and had several of their inabilities laid bare. In truth, this might go down as a key turning point in the Eddie Jones regime; England's aptitude for quick thinking and game management was put to the test, and they will come out of the other side of this fixture the strong er for it.
Italy will be delighted with their performance, despite their loss. A clever tactical approach that ensured they remained in the game paid off for over an hour, and they have plenty of players coming through who under the guidance of Connor O'Shea should enable them to continue growing as a rugby nation.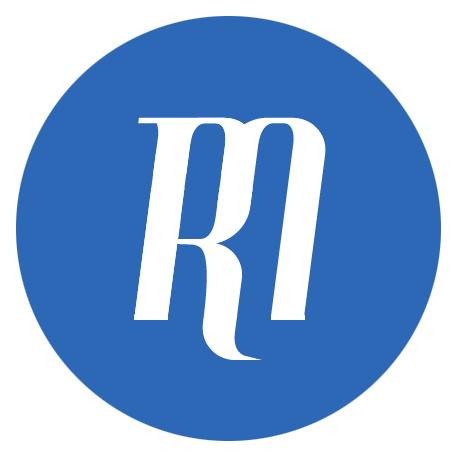 Filed under: Six Nations, Match Analysis, England, Italy
Written by: Edward Kerr
Follow: @edwardrkerr · @therugbymag