Saving the World
The gap between the Tier 1 and Tier 2 nations has substantially closed, and Pete takes a look at how the gap might be eradicated completely.
---
This notion of Tier 1 and Tier 2 sides has been somewhat blown out of the water by Japan. Teams at this World Cup have been left battered and bruised by some incredible encounters and superb solo efforts.
"Gorgodzilla", the Georgian captain, showing in particular that he could well be as talismanic and influential on a game as Sergio Parisse – albeit in a very different style.
There were now no longer the pathetic, plaintive and appeasing pseudo-concerns raised about turnaround times for the smaller nations – we now had genuine, probing and angry inquiries made about why teams that were genuinely challenging for a place in the quarter finals were being given almost half the time the "Tier 1" nations were to prepare for games.
Of course, there is still a gap.
When Ireland played Romania, the opening ten minutes was simply Ireland trying to batter down the Romanian defence. It was both joyous and painful to watch; joyous because it was rugby at its finest – Ireland running some beautiful training ground moves and Romania smashing them back time and time again – and painful because this was not what professional sport was about. It was always, always a question of "when not if". The point is though, it took Ireland 60 odd minutes to get their bonus point try. And Romania had flashes of brilliance, and indeed moments of dominance. Catalin Fercu was just as electric with the ball in hand as his opposite number Simon Zebo.
Namibia too were always going to lose, but that fact that they came within a point of Georgia and scored a fantastic try against New Zealand shows that growth is happening there. Fiji should be very disappointed that they didn't beat Wales and so too the USA that they were outmuscled by Samoa.
The biggest disappointment of any World Cup is that this growth of the smaller nations' abilities and infrastructure happens at such a glacial pace.
So what is the answer? How can we help these teams financially and logistically in order to make sure the fantastic progress at this World Cup is not lost – and, almost as importantly, that these teams do not disappear from our radar completely in the next four years.
I am going to focus on the European solutions – there isn't the time in the World or the lifespan on my keyboard for talking about the world beyond Europe at the moment.
The Six Nations
Addition
Both Georgia and Romania showed that they not only can match sides physically, but that they can genuinely compete. I refer again to Ireland's game against Romania. Romania were genuinely in the game until about 50 minutes or so, and Ireland scored their fourth try at around the 60th minute mark. Yes, that might happen to Romania every game in the Six Nations. But the next year, it might be the 60th minute and then the 70th. And then next year it might be the 70th and they hold them to three tries. And so on. The point is that they need to play against the best every year in order to improve. Georgia too would likely be beaten by Wales in Cardiff next year, but the following year, on a freezing evening in Georgia, surrounded by whooping fans, Wales might crumble. The point is, we don't really know until they are given a chance.
In terms of finance, and logistics, imagine the financial benefits for these two teams were they to have the gate takings every other week. Imagine the boost to the local economy to have a load of thirsty English fans descending. Imagine the boost for local teams if, say, one of the Home Nations were asked to provide some coaching sessions in the week building up to the match. Imagine how much of a difference could be made to Georgian or Romanian rugby by spending one season in the new European Cup of Nations – and then imagine how much a difference if they started in 2017 and were there until the 2019 World Cup.
Relegation
Ultimately, there will be purists who say that to add to the tournament takes away from it, that to expand is to dilute. However, to them I say how can we justify the continued inclusion of teams that underperform when there would be so many stark benefits to teams like Georgia and Romania?
Relegation in the Six Nations is oft-touted. Most people point to the attritional nature of the tournament, how a team can play so well and yet finish last, how a team can slip from first to fourth simply by scoring two less tries than they ought.
Well what about if relegation was only enforced if a team lost all their games? Or failed to finish within 7 points of the opposition within any games? It would be difficult to justify a side's position after performances like that.
Almost inevitably Romania or Georgia, or indeed whoever gained promotion into the competition, would probably be sent packing at the end of the tournament. But the experience of performing in it could be the difference between winning one more game at the next World Cup or getting two more players picked up by a Top 14, Pro12 or Premiership side. And that, in turn, could be the difference for them. And who knows? If Georgia beat one of the sides not relegated and managed to fulfil the criteria of staying in the top flight then they deserve to be there.
Conferences
Perhaps European Rugby should adopt the American system and have two conferences, of equal strength, and then playoffs. The number of games could be increased. The revenue would go up, and that classic recipe for money and interest – knockout rugby – would be created.
The key problem is of course the clubs – Increased participation means two more, maybe three more weeks of players being unavailable for their clubs. The solutions are presumably increasing the salary cap, throwing in another marquee player… I don't really know, truth be told. Increased compensation for players away on International duty? Or perhaps…
What about imposing LV Cup-like rules for certain weeks of the Premiership? Three games a season a club nominates itself as being in a "Development Week" and has to field a certain amount of Academy, A-League or squad players, or a side with an average age below a certain age or something. But take that noble idea behind the LV Cup – the development of young players – and put it into the league where the exposure on BT Sport and in the setting of the highly pressurised Aviva is much more potent than that of the limp and now defunct LV Cup.
Beyond the 6N
There is scope for all of the above ideas to be added to the Premiership – adding in Romania and Georgia (or whoever proves themselves from those nations just below the 6N) to the Premiership. The addition of the Catalan Dragons to the Super League or the Ireland Cricket team to the county system are good examples of this working.
Conferencing the Premiership could also work – it works well for the JP Morgan 7s, and would also provide that American-style manufactured excitement. It also allows for less certainty in terms of who will win the competition each year.
I think, however, that in terms of the ethics of pride it is right that countries play against countries. I cannot imagine a team like Georgia asking people to give them an easier or softer route.
It is unlikely that these teams will find themselves included in a new improved competition for them between this and the next World Cup. Justifiably, people will say that this year's Six Nations was fantastic and finished in the most exciting way possible, and that changing it may alter that. The fact is though that we owe it to them to improve the international set up for them, and we owe them help in improving their infrastructure.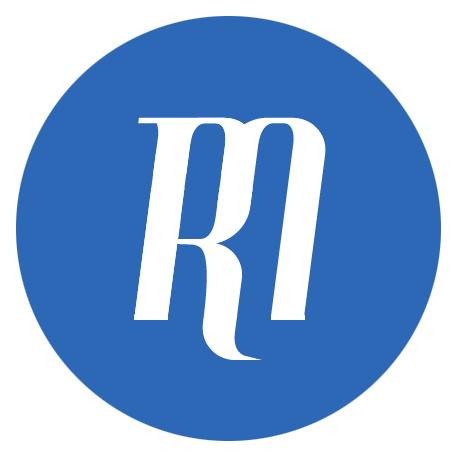 Filed under: Spirit Of The Game
Written by: Peter Randall
Follow: @uxbridgewolf · @therugbymag