Analysis: 2019 Champions Cup Final
The curtain has been lowered on another year's Champions Cup campaign and for a third time in four years, those Barnett giants Saracens, who are likely drinking as you read, have been crowned. The Rugby Magazine analyses the 2019 Champions Cup final, in which a ferocious Leinster side were left by the wayside once Saracens caught their second wind.
---
For the most part, pre-match predictions had today's clash as a 50/50 call, with those pragmatic betting outlets hedging reigning champions Leinster as slight favourites. Indeed, the first 39 minutes seemed determined to pay the betting outlets their dividends, with Leinster's ferocious pack perplexing their gargantuan Saracens counterparts.
Sarries also found little to no joy in their usually exemplary ariel battle during this period of Leinster dominance. A significant red flag for the Saracens blueprint. A yellow card in the 29th minute for talismanic England and Lions lock Maro Itoje, following repeated penalty offences in the red zone, will have raised yet further concern for the English giants, preluding the first try of the day for titanic Leinster tighthead Tadhg Furlong. Adding to Jonathan Sexton's third-minute penalty following an offside penalty from the encroaching Saracens line. Facing a ten-point deficit with 14-men on the field painted a far from rosy picture for the eventual trophy lifters.
And how did Leinster manufacture their early dominance and make Saracens seem bereft of ideas or their usual clinical edge? By making the most of the hefty nature of their opponent's hard-hitting stars.
There were two distinct vogues set to be pitted against each other ahead of kickoff at St James' Park earlier today. One of supreme fitness and a relentless pace of play (Leinster) and one of sheer punching power and an emotional edge (Saracens).
Once the ball is rolling, Saracens' power game is all but unstoppable, a fact Stuart Lancaster's Leinster were plainly aware of. To pre-empt this, Leinster made the most of their markedly leaner backrow of Scott Fardy, Jack Conan and Sean O'Brien, compared to the relatively blunt Saracens unit of Maro Itoje, Jackson Wray and Billy Vunipola. Indeed, this is a theme that ran throughout both packs, and to a lesser degree the backlines.
The Irishmen made the most of their, comparatively, superior athleticism to pester and exhaust the Saracens breakdown, keeping those big Saracens bodies bouncing in and out and up and down at an accelerated pace when compared to Saracens' average matchups.
Leinster denied Saracens the chance to establish a foothold up front while their backline forced errors from Saracens' usually sure-handed backs. Leinster's pressure was exhausting and Itoje's yellow was merely the culmination. To rub further salt into Saracens' wounds both starting props, a sizable 250kg pairing of Mako Vunipola and Titi Lamositele according to the club's website, were forced from the field through injury. A very unpleasant picture had been painted for the reigning Premiership champions.
Interestingly in his post-match interview Saracens forwards and defence coach Alex Sanderson accredited Itoje's yellow to his side's resurgence shortly before the half-time break. Whether complacency, Leinster's oppressing style or a mixture of both created the demand for such a wakeup call is yet to be seen, but the ensuing reaction is unquestionable.
Moments away from being returned to their full compliment once Itoje's ten-minute spell on the sidelines ran its course, a shuddering midfield hit by lineout guru George Kruis on Jonathan Sexton resulted in a breakdown penalty in Saracens' favour, allowing Owen Farrell the chance to kick for sticks and spark the start of the newly-crowned champions comeback.
Slotting the three, Farrell and co looked set to head into the changing rooms at half-time with a seven-point deficit and back to a full compliment. However, Leinster scrum-half Luke McGrath made the curious decision not to kick for touch with the clock in the red, but send a box-kick up and straight into the vicinity of bullocking Saracens and England number eight Billy Vunipola. The big man charged up and put his side on somewhat rare front-foot ball, beginning the familiar sight of Saracens runner after Saracens runner trundling up the field began. The ball Leinster had so manfully denied their opponents had been offered the chance to pick up a head of steam, and it wasn't missed.
During the final seconds of the first-half, the mobility and fitness of Leinster's pack that profited such gains during the vast majority of the opening forty could do no more than attempt to stem the flow of muscular Saracens carries. Now camped within five metres of Leinster's line following a number of midfield punches and the clock reading 42 minutes, Farrell whips out the ball out to Scottish wing Sean Maitland to claim a 40th-minute score. The scoreboard reads even, but the intangible commodity of momentum had swung to the Englishmen's' favour.
While Leinster managed to claim pockets of ascendance and trouble the Saracens defence in the second-half, usually through the footwork and relentless energy of either wingers Jordan Larmour or James Lowe, the Saracens ball they had worked so hard to immobilise was on the move. Three breaks that were in equal parts graceful and thundering from the not-so-ballerina-like frames of Wray, Billy Vunipola and hooker Jamie George will stick in the memory; as will the countless instants giant Wallaby lock Will Skelton made positive ground in situations he had absolutely no right to.
There wasn't much Leinster could do to manage Saracens once they took hold of the gainline, and the moment Billy Vunipola dragged four Leinster defenders on his way to the tryline for a decisive 66th-minute score would all but seal both sides' fates. A prime, and admittedly exaggerated, example of where the game was won and lost.
Amongst the highlights must also be the way in which Welsh winger/fullback Liam Williams stunted Leinster's desperate fight back. Positioned on the wing away from his preferred position of fullback, Williams denied Leinster's outside centre Gary Ringrose the ability to make the most of a one-man overlap just five metres from Saracens' line, dragging the centre to the ground, releasing and then scrabbling for the ball to pinch an unlikely turnover and invaluable pressure reliever. Arguably, this moment of defensive commitment outweighs Vunipola's score in terms of value. There was also a strong case to be made that Williams was never on his feet, but it should be thrown into the vast number of breakdown infringements scattered across the afternoon's rugby offerings.
Now very much on the back foot, errors had begun to creep into Leinster's game in the face of their opponent's resurgence. An unattended clear overlap on the right side of the field within twenty metres of Saracens' line and a number of handling errors seemed vastly out of character to the side that started the game in such clinical fashion.
The pressure exerted by the men in blue during the first 39-minutes saw their rivals crumble. But their achievement was both replicated and bettered by this year's champions during the final 41.
It may not have been the most attractive display of rugby you'll see this year, in fact, I guarantee it won't be with the World Cup looming, but the 2019 Heineken Champions Cup played out a narrative of to-and-fro pressure rugby, muscle, the ebb and flow of gainline momentum and demonstrated once again why a rumbling Saracens side presents an almost unstoppable task.
Where you rank this Saracens team in terms of European dynasties will go down to personal preference, but the title 'dynasty' cannot be disputed. Terrifyingly, with Elliot Daly on his way and the unremitting production system that is the Saracens Academy, there's no sign of letting up.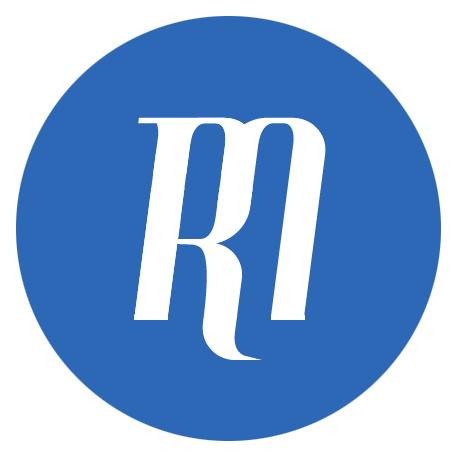 Filed under: Champions Cup, Match Analysis, Leinster Rugby, Saracens
Written by: Alistair Stokes
Follow: @alistokesrugby · @therugbymag