Wales vs France: Fresh legs, revolving doors and philosophes
In what is expected to be one of the more straight forward playoff games this weekend Warren Gatland is hunting a ninth victory over France in his time as Wales' head coach, while the French are readying themselves for the prospect of raining of the Welsh community's parade in a repeat of their 2011 Eden Park triumph.
---
That Sam Warburton red card in the 2011 semi-final still rankles many a Welsh fan, and likely none more so than the man himself. Wales would dearly love to find some sort of retribution with a resounding victory this weekend, while Les Blues will find the idea of doubling down and knocking Wales out of another World Cup rather attractive.
It's flair vs pragmatism this week with two teams that have come to know each other well over the years of Six Nations action. In terms of style, you couldn't ask for more of a contrasting matchup.
In this penultimate quarter-final preview, we look at what both Wales and France have going for their semi-final hopes this weekend.
Wales: Fresh legged stars ready to go
Despite playing against Uruguay last week while the French had their big Pool C clash with England cancelled, Wales' stars are just as fresh legged as France's, with Gatland playing an almost entirely second/third-string team against the Uruguayans.
Among many, hooker Ken Owens, talismanic captain and near-cult hero Alun Wyn Jones and dynamic flanker Josh Navidi will be chomping at the bit to get stuck into an undisciplined French outfit. Equally, star backs Jonathan Davies and Liam Williams will have enjoyed the benefit of fully repleneshing their glycogen stores. They'll need all the energy they can muster when faced with the prospect of a fast-paced French backline, in which two dangerous Fijian-born backs ready to cause havoc.
With this Welsh rotation, any advantage France may have taken from their fourteen days of rest has been dashed. There will be no let-up from a Shaun Edwards defence designed to suffocate and frustrate.
France: Odds-defying specialists
Going on form, the French can count themselves lucky to qualify for the knockouts. Scotland and Fiji are arguably more worthy quarter-finalists than Jacques Brunel's side, but the luck of the draw and Argentina's rapid regression of late sees them into the last eight all the same.
The French are odd-defying specialists. Should the mood strike them, they'll extinguish their cigarettes, shrug, put the final steps on their coaching coup and reach a World Cup final.
The French flair is back, even if it has come at the courtesy of the Fijian duo of Virimi Vakatawa and Alivereti Raka. They have power in the pack and have enjoyed a weight loss routine pre-World Cup that has profited a greater level of fitness and mobility than we have seen for some time.
It's not tangible and it cannot be predicted, but the French ability to turn it on in the time it takes to down an espresso will forever endure, lying dormant under the surface, entirely unpredictable in its hibernation.
Wales: No Biggar, no problem
Before the World Cup, Wales were perhaps the nation least affected by the news that their starting fly-half would miss the entire tournament. This is exactly what happened in July when Gareth Anscombe's World Cup was cancelled by knee ligament injury. Fortunatly, Dan Biggar was on hand and there has been no recognizable drop in quality.
Indeed, the same situation arose when Biggar was forced from the field during Wales' biggest Pool game against Australia, with Scarlets man Rhys Patchell stepping into the breach and up for his nation.
This is perhaps because the 26-year-old stepped into a backline surrounded by either current or only recently former Scarlets club mates at scrum-half, inside and outside centre and fullback.
Biggar may yet fail to recover from the head injury sustained against the Wallabies in time for this weekend's game, but with Patchell on hand, it will make little difference to the most cohesive backline in world rugby.
France: Darwin's theory at its best
Going back to our fascinating interview with former Wallaby tighthead turned analytics buff Ben Darwin, France (alongside England) is one of the most non-cohesive major Test teams, with their lack of continuity in selection and a player base spread throughout fourteen teams. Going on Darwin's research, the two-to-four team model the Celtic nations employ in the Pro14 is a far more promising platform as far as fostering success at Test level is concerned.
However, another aspect of Darwin's research identified that these non-cohesive teams improve at a far greater rate than their cohesive counterparts when permitted extended period of time together. Time such as a World Cup campaigns provide.
The French should theoretically be at their tournament-best this weekend, with on and off-field connections permitted time to knit.
Verdict
Like the Aussies, the French are probably going to give Welsh fans a scare at some point this Sunday, but ultimately a Welsh side built to secure silverware instead of try-scoring routs will see their way into the semis.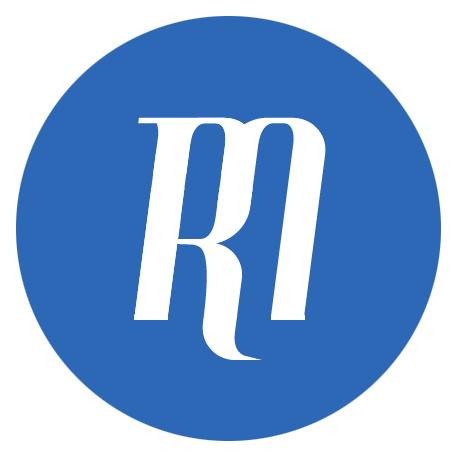 Filed under: International, Rugby World Cup, France, Wales
Written by: Alistair Stokes
Follow: @alistokesrugby · @therugbymag